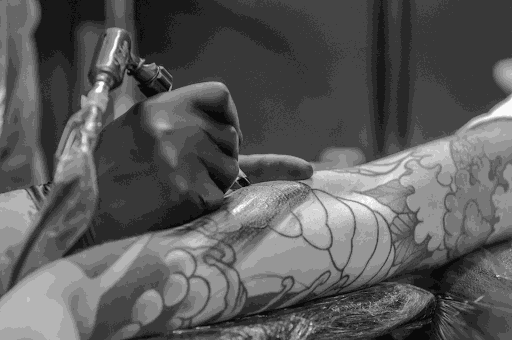 Have you recently been inked? Say, a few days back! And now, you are getting to know the deep dark world of tattoo aftercare that might end up setting you back by a fortune— even by twice the sum you had to pay for getting the tattoo in the first place.
If you are an experienced tattoo fanatic, you would know that letting the tattoo heal is arguably the most difficult part of the entire process. In simple words, it is you who needs to do the heavy lifting once the artists have weaved their magic. Yet, tattoo aftercare isn't an easy feat to achieve— provided you want to do it correctly.
First of all, you need to understand your skin type before formulating a tattoo aftercare regime. Secondly, you must ascertain the overall cost before proceeding. Yet, these strategies aren't always followed to the T as different individuals have different healing cycles to take care of, which in turn calls for curated aftercare plans and methodologies. 
Keeping these personalized aftercare requirements in mind, we have touched upon some of the best natural strategies and products to ensure that every tattoo you get heals faster than you can imagine. And that too without impacting your skin texture and quality in any adverse manner.
Aftercare Strategies that Work, Tattoo Type Notwithstanding
Excited to learn about the products already! Well, you need to wait a bit. First of all, we will go over some of the basic, natural, yet underrated techniques to maintain your newly designed tattoo in the best possible shape, regardless of the design. Also, these strategies work round-the-clock, regardless of the experience level of the tattoo artist.
Choose Right
A good and efficient tattoo aftercare strategy starts well before you start getting inked. The best approach to choosing the right is to zero in on the best tattoo artist for the concerned design. Also, if you have a newbie yet talented artist painting on your bodily canvas, it is important to make sure that he or she picks from the list of the best tattoo starter kits for beginners. 
If you see the tattoo artist pick a kit from the above-mentioned list, half of the battle in regards to aftercare is already won.
Wear clothes that do not Fit
Yes, you read it right the first time! If you just got a tattoo made, it is advisable to wear loose clothes to ensure that the fabric doesn't hug onto the surface. A tight-fitting attire is just like sandpaper rubbing against the skin. And it is better to avoid the same.
Dry Healing is the Best Healing
Let us reiterate a standard fact— every tattoo is a wound that still needs fewer instances of wetness. Dry healing is a good way to get things back to normal as you start the aftercare routine by simply applying some water right at the onset and then following it up with a balm-based aftercare routine three days after day zero.
Dry healing is more about restraining yourself from picking up the scabs instead of applying truckloads of products to speed up the healing cycle.
Best Aftercare Products: Natural and Worth Considering
Now that the standard yet underrated aftercare strategies are covered, let us shift our attention to the products that are capable of aligning with almost any skin type and tattoo design:
Tea Tree is a good point to start if you are into oils and extracts as it works as a natural moisturizer. Applying oils extracted from tea trees makes way for a no-preservative and no-color approach to tattoo healing, with the primary focus on letting the design breathe.
Natural Oil made of Vitamin E
Vitamin E is yet another natural component that can speed up skin-specific healing. Mixed with tea tree extracts, the concoction can have miraculous effects when speedy tattoo aftercare is concerned. 
Yes, you can prepare your own natural aftercare balm by going fully natural. The best way to prepare the same is to combine just the right set of ingredients, including coconut oil, mango butter, sesame oil, and even beeswax. The trick here is to set the mix to solidify and take a semi-solid form instead of being all liquid and mushy.
Often neglected, grapeseed oil is one of the best natural tattoo healers in plain sight. It is a great moisturizer and is meant for phases when your tattoo starts drying up and shedding scabs.
Yes, we saved the best for the last. And while grapeseed, tea tree, and Vitamin-E-based oils are good picks, natural coconut oil has no alternative. Be it getting a new tattoo or the old one retouched, coconut oil or relevant extracts are great as pre-and post-tattoo resources, lending protection, and even moisturizing abilities.
Plus, coconut oil is anti-microbial, anti-inflammatory, meant for sensitive skin surfaces, and arguably the most affordable solution of the lot.
And using it cannot get any easier as you simply need to apply a small patch onto the affected region and cover the same for at least 24 hours to give the oil some time to seep in. 
Wrap-Up
A tattoo is one of the most important life decisions to make. And while getting the design inked might seem like the trickiest part, it isn't. Getting the tattoo aftercare right is the most important part of getting inked, and if you are unsure as to which commercial products would fit into your regime, it is advisable to follow the strategies and use the products mentioned above to eliminate ambiguity from the scheme of things.