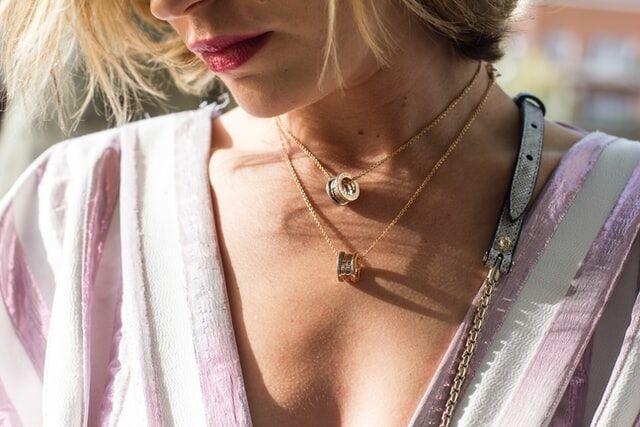 Due to COVID-19, most people are staying at home. Social distancing measures have encouraged people to do most of their tasks online; this includes their shopping. Customers now browse Google to find everything they need or want - including the latest in jewelry and fashion.
In all major markets over the past ten years, the online sales of clothes and accessories have grown at double-digit rates. In the US, online jewelry retailers generated $8.4 billion, which was the best year of the decade. According to an IBISWorld study, the market size of the online jewelry industry is expected to grow by 0.7 percent in 2021.
Since everyone's shopping at home, it makes sense for jewelry businesses to sell online. But where do you even start? Does a simple Instagram photo count as marketing already? Would you need jewelry retouching for eCommerce? Is it even worth it to go online?
What are The Advantages of Selling Jewelry Online?
First, selling online helps you build your business into a trusted brand. Today's online shoppers are tech-savvy and know what they want, which is why most of them are very specific. To gain their trust, you have to establish your business as a reputable brand.
Having a superior website, brand app, or social media presence can help you capture the interest of potential customers and transform them into your brand preachers. A user-friendly interface filled with great photos and an accurate product description (plus A+ customer service) will endear your brand to customers.
Another benefit of selling jewelry online is the vast market. The Internet of things has given birth to the digitization of many services, including jewelry businesses. By using e-commerce sites, many companies attract a considerable number of buyers to sample their jewelry collections.
As a result, many businesses gain their target market through their websites and social media platforms. If you do digital marketing right, you can easily reach out to potential and current customers.
Finally, selling jewelry online enables you to display a wider variety of jewelry. Using your website or social media platform, you can post high-quality and detailed photos of your blings, bracelets, and more. This way, your buyers also have a large selection to choose from.
How to Sell Jewelry Online
Now that you've decided to switch to online platforms, where do you start?
Decide where you want to sell online. The Internet is a pretty big place; despite the ample space it covers, not everyone finds the best place for their business. Fortunately, you don't have to be all over the online area to make a sale. Start by identifying the best place to sell your jewelry.
There are three spaces:
Social media. 

Includes Instagram or Facebook. It's a low-cost and easy way to set up shop. However, selling jewelry on social media can be time-consuming, especially if you're managing it daily.

Online marketplaces. 

Includes Amazon, eBay, or Etsy. You don't need to work hard to get your products in front of customers. On the other side of the spectrum, however, you face a lot of competition.

Your online store.

 Includes platforms like Square Online. The primary perk of this option is you have total control over your store's branding and design.
The best place to sell your jewelry depends on your business goals, needs, and target market. Before you decide, consider these three factors first.
Integrate payments with your current business model. This depends on whether your business is multi-channel or omnichannel. Your business is a multi-channel if you sell on different online platforms, while it can be an omnichannel if you sell products online and offline.
If your business is a multi-channel business, consider Point of Sale (POS) system integration. Integrate your POS system with your chosen online platform. Customers love flexible payment options, making sure you include different payment choices, such as PayPal, Apple Pay, and more.
Figure out your shipping and fulfillment method. Choose a shipping service and a carrier that works best for your business. Depending on the size of your product catalog, order flow, and team, you can handle fulfillment and shipping in-house. If not, there are cost-effective options like third-party logistics, dropshipping, or a combination of both.
Finally, launch your eCommerce site or social media platform. Once you've set the foundation of your business, open it to the public and watch it grow. Always be ready to respond to customer questions, increase site traffic, fulfill customer orders on time, and more.
You don't need a high school diploma degree to start running a business online. Everyone's doing their shopping online, so it makes sense for your jewelry business to be on the Internet, too. Good luck with your venture!