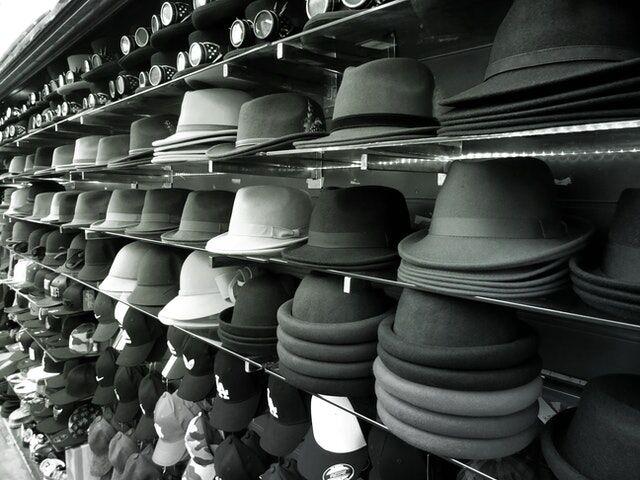 Since time immemorial, hats have protected the face and head against weather elements like heat from the sun or cold temperatures. Over the years, hats have evolved to become symbols, fashion statements, and even a necessity in some cases. However, there are several kinds of hats available on the market. Buying the perfect hat for your needs might feel a bit overwhelming. Read on to learn the things that you should consider when purchasing a hat.
Hats come in different sizes like clothes. To determine the appropriate headwear, consider elements like the size of your head, measurements of your forehead, and hair type. Almost all types of hats fit some individuals better than others, so you must choose carefully. If you are female and short, for example, you may need a large-brimmed hat. Additionally, you may also need to think about size relating to an event you're attending. The angle that you wear your hat can also influence its apparent size. 
Purpose of Hat 
Hats are designed for various purposes, so you must know the exact reason why you want headgear. There are many different types of hats, which means that your ultimate choice is a personal preference. For instance, types of hats include baseball caps, Fedora, trapper, bowler, cowboy, Panama, bucket, balaclava, bobble hat, and many more. You also need to consider the type of weather to get headgear with the appropriate fabric. For cold weather, woolen hats can keep your head warm, and straw hats are for sunny weather to protect your head against UV rays. 
Style
Before you buy a hat, you must consider its brim size. Different hats can have short, wide, or medium brims, and they are designed to elongate your face or add more volume. It would be best if you chose the brim you want according to your body size and shape. Some styles of hats make slim people appear shorter. A beret or cap, however, would make for a good option. Other hats have flat crowns, and some have loops and chain straps around. High crowns are ideal for full and chubby faces. You can easily fold a hat with a soft design and tuck it away when you are not using it. 
Color
The colors of hats that would suit you can also help you pick the right one. It would be best to have something that matches your skin, eyes, and hair, or else you may end up looking like a clown. The cap you choose should portray your best facial features. Additionally, you may want to consider the occasion where you prefer to wear your headdress. If you are attending a function like a wedding, you should make sure that you select colors matching the theme. You should make sure that you have the right apparel in your wardrobe to compare the different kinds of hats you have.  
Material 
Hats are made of different types of fabrics that include wool, cotton, polyester, and others. The quality of the material used in making the headdress determines its durability. Some hats are more durable than others, and this can help you save money in the long run. It is crucial to determine if the hat you want to buy is easy to wash. Some types of hats are machine washable, and they dry quickly. However, other types of hats require special cleaning and detergents. This can make it challenging to apply at-home solutions.
Price is another critical factor that plays a role in determining the type of hat you can purchase. Different elements determine the price of any headgear, like type, purpose, brand, material, and others. You should first define the type of cap you want and make sure that you shop around and compare prices to get the best deal. It is essential to get a product that you can afford and also suits your needs. You can also utilize customer reviews to get an insight into what other people say about different hats before you buy one. 
Choosing the ideal headgear can be overwhelming, given that there are many options available on the market. You need to define the purpose of the headwear and try to narrow down your choices to ensure that you get the best product that suits your needs. It is vital to consider other elements like size, color, and style to make an informed decision. You must ensure that the hat you choose has colors matching the different types of clothes you have in your wardrobe. More importantly, you must set a realistic budget and shop around to get the ideal hat.