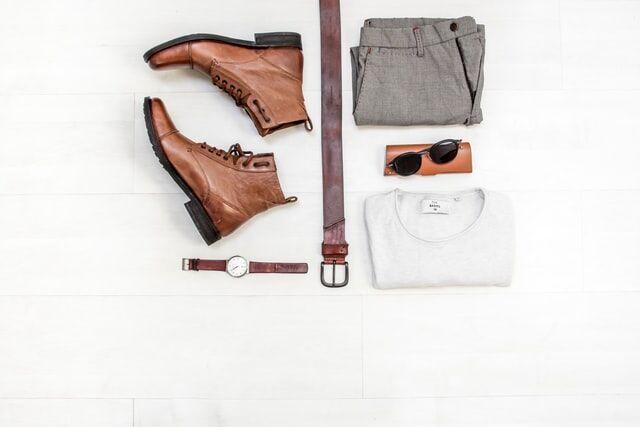 In the past, accessories were a fashion style that not all men could afford, but now accessories are more affordable and available to everyone. Accessories are what differentiate your look from other men. Every man loves to wear some accessories in his style, taste, and preferences. They are essential to complete your appearance. But there should be kept in mind that all the accessories are not suited to anyone. You can choose your preferences to make your look more attractive according to your body.
Wearing accessories can bring a lot of benefits to your personality:
Improved self-confidence
One can gain more attention and compliments
Make better quality of life
Enhance your look like a leadership
Here we will describe the list of 10 essential accessories for men that should be a part of your wardrobe.
1. Watch
Watch is a well-known friend to many men. Primarily it is used for those men who are working in office or students. Watch is used to show the current time precisely. This often results in a nice look which makes your personality unique.
2. Wallets 
Wallets are also a valuable accessory for anyone who keeps currency in his pocket. In the digital era, it is still used by people either cash is being less used. To support credit and debit cards and other personal ID cards, one can easily place them in the wallet as a safe place.
3. Hats
Hats are the perfect topper for any outfit. To walk on bright summer days, these protect your head from warm weather. Hat can be in different forms, including protection against weather, graduation ceremony, safety, and religious reasons. It is mainly used as a fashion accessory.
4. Sunglasses
Sunglasses are an essential accessory for the eye during hot summer days. It protects your eyes from ultraviolet radiation that comes from the sun, and this radiation causes skin cancer. Its shape and attractive colors have always been a pleasure to the eye.
5. Neckties
Neckties are the symbol of honor, nobility, and order. They are used for job interviews or office purposes and weddings, birthday parties, and other formal and informal events. You can wear different colors and stylish ties with the contrast of your dress. It makes your outfit complete for the working man.
6. Belt
Belts are an essential accessory for working men. It is used to keep your pants grip tightly with your waist. Belts are not only to hold pants but are also used for trousers, skirts, and shorts. People wear different and stylish belts to enhance their fashion look. 
7. Gloves
In this pandemic of COVID-19, gloves are becoming more essential accessories for men and every age group of people. It protects your hand from germs, and that became the source of your sickness. It would be best to use gloves while touching the blood, infected skin, mucous and broken skin to avoid germs.
8. Face mask
You were wearing a mask help you to prevent your respiratory droplet from reaching others. These are the essential accessories every man should have in this pandemic. By wearing a mask, the chances of being sick can be lessened. These are not fashion accessories but should wear, even if you don't feel sick.
9. Handkerchief
Handkerchiefs are the best way to wipe your hand, mouth after a meal. These are the essential accessories every man should have in his pocket. Keeping sweat off using a handkerchief make you feel comfortable and cool on hot summer days. 
10. Cufflinks
Cufflinks attract your closet more than buttons. These are the fashion accessories that are used to add style to your outfit. They are used for formal or informal events. With the unique style of cufflinks, you can make your outfit elegant. 
Bottom Line
The accessories, as mentioned earlier, are the essential accessories that every man needs as these are being more advanced in your life. You can find these accessories from any store at reasonable prices. They are found in a versatile range of wholesale men's accessories according to your requirements.