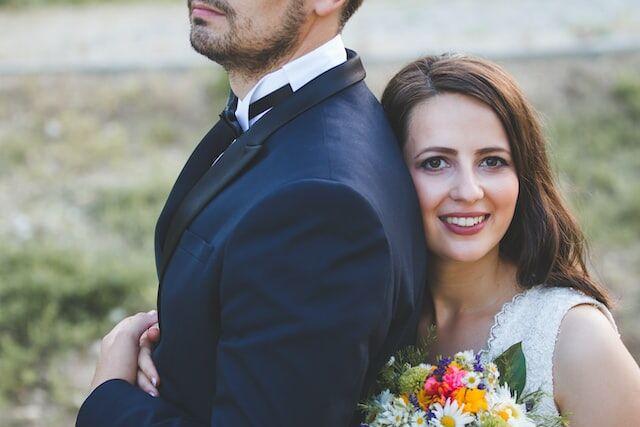 Having a small from-home business can help you to make ends meet without necessarily having to work full-time. You can take on small projects as and when and still have plenty of time to attend to your household duties and give your children quality attention. A from-home bridal dressmaker business can put your unique skills to work, enabling you to bring in a small additional income for luxuries or back-to-school purchases and uniforms.
However, no business, no matter how small, is risk-free. How do you protect yourself from unanticipated claims, such as libel, injury from falls, or an inferior product? While these negative potential events may be far from your mind when you initially embark on the excitement of advertising your from-home bridal gown work, they need to be taken into account. Below we help you with the basics. 
Detailed Assessment of Hazards on Your Premises
You can prevent a client from getting injured on your premises by following these steps. First you must assess your property for potential hazards, such as badly stacked items that could fall, wires, branches, and other items that clients can trip over or walk into, bits of metal sticking out, and slippery surfaces. Remove these problems before you open for business. 
Dangerous Machinery and Equipment
Second, check for hazardous machinery in the environment. Items such as overlockers should be placed far back on secure surfaces and cords should not be within easy reach by accident. Keep your work area free from non-essential stock and equipment. Store materials safely. 
Vehicle Parking to Workstation Assessment
Third, maintain a record of any repairs made and regularly check the work area. This includes where clients park and the space they must traverse to get to your workstation.
Warning Signs
Finally, post signage to warn of hazards such as wet floors. Ideally, ensure that these areas are not wet when you are expecting visitors or clients. Remember to extend these safety tips to the rest of your home to protect your family.
The Cost of Claims
Claims can have hidden or extra costs attached. For example, costs in a final settlement may include covering the injured person for loss of income when they cannot work. Remember that accidents do happen, as shown by this official report.
You need to be prepared to cover all eventualities. The average hourly rate for legal counsel is $100 or more. If a client takes you to court, you could end up paying $100,000 in legal fees. Even if you settle out of court, this will have to be done quickly if the other party has medical injuries requiring payment. Never mind what the settlement amount might be. 
General Liability Insurance
You are not compelled by state law to take out general liability insurance. However, it can be your best defense against the costs of claims and avoid you from going into debt to pay up on court rulings. A certificate of liability insurance is issued when you get general liability insurance and can reassure you and your clients that safety factors have been addressed. 
Additionally, a certificate of liability insurance is useful if you have a contractor working on upgrades to your home. In fact, many will insist on being added to the certificate. Don't worry, this will not give them access to your policy. It simply informs them formally that you have current general liability insurance.
Be prepared so that you can open your new business with confidence.