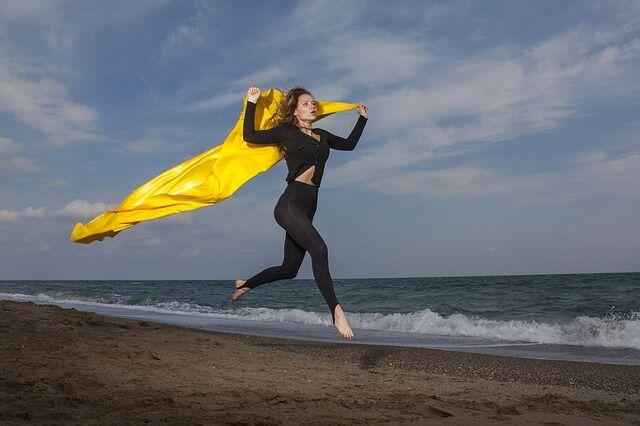 What you wear while running can make a significant difference to your comfort levels and even in your performance. It's essential to stay comfortable during your daily run. This is especially true if you live in a location where you have to face different seasons. Let's have a look at what every runner needs in a year-long wardrobe.
In Summers
Summers may seem to be great when it comes to ease of running and comfort levels. But keep in mind that heat can present challenges for runners. Dehydration and heat rashes are some of the issues that you have to protect yourself from if you want to run in comfort and keep fit throughout the summer
1) Running hat
A running hat is designed to keep the sun away from your eyes and keep sweat from dripping in your eyes and affecting your vision. An excellent running hat is ultra-lightweight and comes with moisture-wicking fabric and breathable side panels. Hydrophobic running hats can be a boon in the rain as they repel water and let you see clearly.
2) Lightweight running shorts
A comfortable pair of lightweight running shorts are essential for any runner looking to run in the summer. It would be best if you looked for lightweight shorts that dry quickly. Select running shorts that come with pockets that have zippers to keep your knick-knacks from falling out while you are on your daily run.
3) Tank t-shirt
Wearing a running tank t-shirt is a great idea when the temperature is high. It is a sleeveless top that is designed to give you maximum freedom. If it is not too hot or is a bit windy, you can pair your tank tee shirt with a sports top. By doing that, you get a lightweight combo that gives you protection from the wind. There is a whole range of fabrics to choose from that are breathable and sweat-wicking and will keep you comfortable and dry during your run.
In Winters
It would be best if you struck a delicate balance when running in cold temperatures as your body will warm up quickly after you run for some time. Wearing too much may mean you'll feel hot and sweaty. Keep in mind that wet clothing is not effective at keeping you warm. At the same time, wearing too little means, you'll be too cold.
1) Running Socks
In winter and also in summer, you should wear moisture-wicking socks that help your feet stay dry. It is a good idea to go for ankle-length socks instead of low-cut socks as the latter may leave a gap between the bottom of your tights and your shoes. Opt for socks that provide cushioning in terms of extra padding at the areas of your feet which take the most impact during your run. The padding should be in your arch, heel, and toes. Running socks usually have a left and right foot, so make sure that you select the right one to wear on each foot.
2) Zippered running jacket
Go for a running jacket that has zippers and preferably sections too. Unzipping sections will let you adjust your body temperature depending on how hot or cold you are. Pockets are a must-have, not only for keeping your nick-nacks but also for storing gloves or a hat if you feel too hot while running.
3) Wind-resistant track bottoms
If it's cold, you obviously won't be running in your shorts. The best option is to go for wind-resistant track bottoms that are lightweight and will protect you from the cold and any wind. 
In Summary
If you are a regular runner, you need to wear suitable clothing to ensure that you make the most of your daily runs. Doing so helps you get optimal performance and stay comfortable while running.