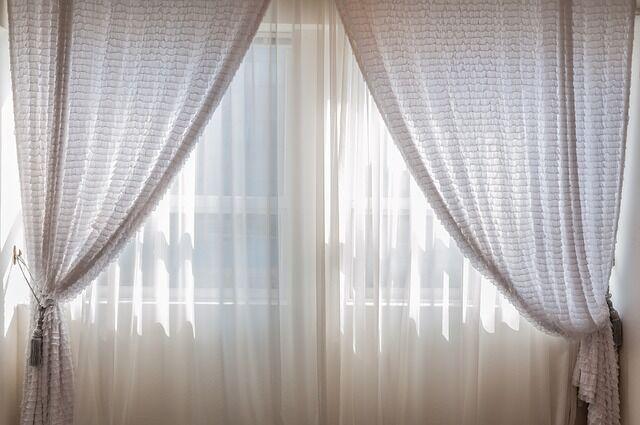 It's given that every time we heard something new or exciting, we immediately search them on the internet. Some fabric names tend to get famous if people could get lots of benefit from it. Useful or harmful comments, they spread like wildfire. It is pretty standard on the internet. You might have seen a lot of write-ups about it online.  
We stumbled upon types of fabric online or in a curtain fabric shop every day. If it's on-trend, you would see people posting about them from time to time, and it's easy to feel overwhelmed. Among all the fabrics out there, there's one significant fabric that catches people's attention; it's called "jacquard fabric." Calm down, though; we can discuss everything about jacquard fabric curtain.
Jacquard comes from the name Joseph-Marie Jacquard who was a French weaver that invented a unique weaving process. Jacquard fabric is a type of material featuring an intricate pattern woven into a warp on a special mechanical loom. This fabric is all about the way that looks uniquely. Flipping the back of the cloth would show floats, which are threads used to produce a pattern.
Knowing Jacquard's background, we would doubtless tell the difference from the rest of the fabric. It's a textured fabric with woven patterns. Since this fabric's designs are woven, we would expect more durability, more heavily, and has a more regal vibe. The typical jacquard patterns are floral, paisley, or animal prints.
Jacquard Fabric Properties
The composition of jacquard fabric brings advantages. Although there are some similarities with other kinds of material, nevertheless, they have unique characteristics.
⮚ Resiliency and strength
⮚ Durability and stability
⮚ Filled with a unique and exciting aesthetic
⮚ Comfortable
⮚ Wrinkling and wear-resistant
Other properties of Jacquard why that stands out from the rest of the fabrics are intricate designs. Before the modern era, the patterns were made by intrinsic skills of hands. They would exert much effort and time to create such patterns. However, these days' motifs are woven automatically by machines and can be made in a shorter period.
Additionally, the number of colors used to create weaves is vast. Modern technologies can produce luxurious and classy designs. The weaving process is much easier these days and can create thousands of patterns of flora, fauna, abstracts shapes, and many more. 
Jacquard as a Home Décor Fabric
What could be the look of our windows if we apply jacquard fabric as home décor? The qualities of the jacquard fabric are exceptional. These fabrics used in multiple ways have become a popular application for curtains. It has a vast function in the house. 
Firstly, it protects the room from sun rays and gives a cozy ambiance with a Luxury appearance. Historically, the jacquard fabric is used for banquette halls or other vital celebrations because it would be expensive. Thirdly, it's maintainable. 
They are absorbent, meaning with a wet cloth, the stain can be eradicated, and if the colors are too heavy, it can be washed through washing machines. Finally, they are wear resistance because it can neither fade nor stretch out.
Jacquard fabric is widely used in all kinds of home accessories such as bed covers, pillow covers, cushion covers, curtains, sofa fabric, and bedsheets. They offer different styles and patterns so you will be able to manage the designs and shades of furniture. 
Types of Jacquard fabric
Having various window treatments can be challenging, especially when you want to figure out which jacquard fabric to choose from. If you are explicitly looking for something stylish, classy, and detailed, look no further, jacquard fabric curtain would be advantageous. Here are some examples of jacquard fabric.
Fabric Empire jacquard –This fabric represents embossed rose print suitable for a variety of projects. Lots of good feedback from customers saying this fabric has a lovely texture, easy to handle, and washable.
Regal Fabric jacquard-Aside from having unique materials, the design itself represents Southwestern. They have methods of fishes, landscapes, and banana tree prints. However, the downside of this fabric is the price. They are a bit expensive because of the fibers used are different.
Fabric Exchange jacquard-it has a large selection of colors and is very well constructed. This fabric gives an excellent choice of traditional jacquard fabric.
Brocade fabric- patterned woven fabric with multi-colored threads. It's usually used in upholstery but can be seen in decorative clothing.
Damask fabric-it has similarity with brocade fabric; nevertheless, it's much more refined and sheer. It's also patterned fabric woven with a single color.
Blackout fabrics- it refers to a foam-backed, opaque material used for blackout light. These can be seen in hotel rooms and curtain linings or drapery fabric. It serves as a blockage of the morning, especially in places that can directly get much sunlight.
Pile jacquard-this kind of fabric is manufactured form sophisticated electronic looms with numerous designs. They are typically suitable for carpeting; some are meant for automobiles.
Fun Facts about Jacquard fabric
✔ Jacquard's invention received a gold medal at the Paris exhibition, where he was granted a patent in 1804.
✔ Nowadays, jacquard weaving is done using a computerized process, making it faster and requires less labor.
✔ Jacquard fabric can also be knitted and has a lot of variety available on the market.
✔ Today, the name jacquard applies all the weaves that can be achieved with the machine.
✔ Jacquard looms make pretty patterned knits such as hose, socks and stockings, and even sweater. 
Make an advantage of this kind of fabric. It's possible that in the coming years, it would be developed even more. It has already gained credits and popularity for many years.  
Many people used it, and everyone mentioned all the benefits and things they got from jacquard fabric. Asking the experts or fabric shop owners would help you decide whether to purchase the material. It wouldn't hurt to know the fabric first before committing yourself to it.