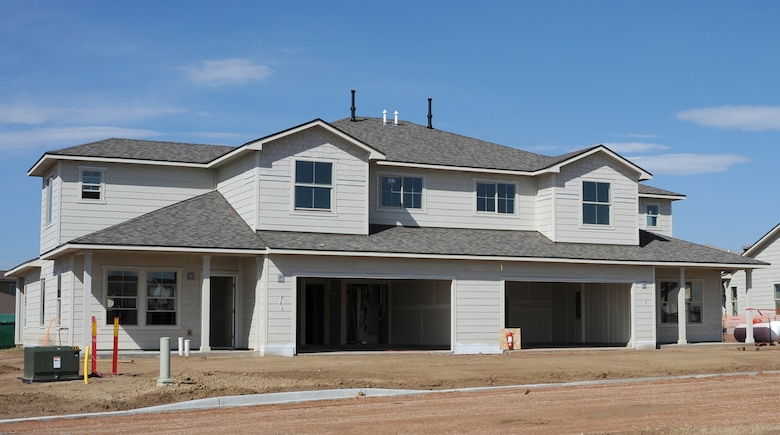 Have you ever been stressed thinking about one of your expensive home appliances or systems breaking down?
With a home warranty plan, you can say goodbye to that fear!
While you may have heard of home insurance, you may not be very familiar with the term 'home warranty plan'. 
But it's true that an increasing number of homeowners are getting home warranty plans because of their attractive long-term benefits. Let us look at 10 reasons why you should get this plan.
1. Financial Benefits
There are huge financial benefits to getting a home warranty plan.
You might be thinking, "Am I not paying money for both the warranty plan and the repair costs?"
When you face unexpected appliance failures or one of your home systems stops working, it can cost thousands of dollars to get completely fixed or replaced. The bills can keep piling up with each contractor or technician visit. This will put unnecessary financial stress on you.
A Home Warranty plan requires you to pay an annual fee upfront along with a small service fee for each repair. This will be much cheaper compared to the money you will have to pay for separate repairs or replacements.
2. Raises The Value Of Your Home
If you are planning to rent out or sell your home in the distant future, a home warranty plan will add a huge advantage.
Buyers are more likely to invest in houses that have a protection plan because they reap the benefits as well. They will be well assured that all the appliances are in good condition.
On the other hand, tenants also want to stay in a place where they don't have to fear every time a system or appliance breaks down.
3. You Can Customize Your Plan
You can choose to cover the things you want in a home warranty plan.
For example, if you only want to cover big or important appliances like your refrigerator, air conditioner, or dishwasher you can choose to pay for only their protection.
You can also pay for a comprehensive warranty plan which covers even small appliances like a cooktop.
Some of the other optional categories for coverage include your:
A pool, pool equipment, and generator or other features found in your home exteriors.

Water filtration systems, septic systems, well pumps, and other plumbing units.

Separate guest unit with separate appliances and systems.
4. Contacts With Licensed Contractors
You don't have to worry about the experience or certifications of the contractor or technician when you have a home warranty plan.
All home warranty service companies work with licensed and certified contractors who have appropriate training and experience with home systems.
When you hire an independent contractor, there is the risk of not knowing whether his credentials are true or verified. If an inexperienced technician works on your home systems, it can cause even more damage which might be irreversible.
You may also end up paying ridiculously high fees which won't happen with contractors who are partners with home warranty service agencies.
5. Convenience
In today's fast-paced environment having a home warranty plan can save you a lot of time and headaches.
People who work a lot don't have the time to call up multiple contractors or perform research to find a good and qualified repair service.
Many contractors also tend to show up on their own time which is not exactly convenient in the event of a major system or appliance failure.
With a home warranty service, you can book a contractor at any time of the day and the company will mention a waiting period of a few days if there is no one available at present. 
In case of emergencies, they will send one as soon as possible.
6. Enables You To Access Special Benefits
Almost every home warranty service comes with special benefits and discounts.
It can be in the form of service discounts or even vouchers for external uses.
For example, some companies reward you with a gift voucher if you refer them to a friend.
You also get to save a lot of money on brand-new installations after you use their service for a while.
However, it is important to choose a warranty service depending upon their quality of service and coverage instead of the number of discounts or extra benefits you get.
7. Repair And Replacement Of Aging Home Systems
If you own an old home that has worn-out systems or old appliances, a home warranty plan can help maintain or replace them.
You can still use the same systems by protecting them with a good warranty service.
Sometimes it costs less to purchase a new appliance or system instead of repairing it. In such cases, a warranty plan will help you acquire new ones without breaking the bank.
8. Serves As An Addition To Home Insurance
Many people think that they only need to purchase one of the two plans.
A home warranty and insurance plan are different with regard to the kind of protection they offer.
The former covers household appliances and home systems while the latter provides compensation in the event of uncertain events like huge water leaks, earthquakes, floods, or other natural disasters.
Having both these plans will ensure that your home is in the safest hands possible.
9. No Hidden Charges
When you get a home warranty plan, you will be told what you need to pay upfront.
You may be required to make monthly payments and individual service fees depending upon the kind of plan you get.
There is no need to worry about unexpected charges which you might face with other kinds of plans.
10. Stress-Free Living
With a home warranty plan under your roof, you can lead a peaceful and stress-free life.
You don't have to worry when the dishwasher breaks down suddenly or the stove fails to get hot.
This is one of the most attractive advantages of a home warranty plan.
Conclusion
Make sure the home warranty plan you choose is offered by a legit and reputed company.
You should also check the kind of coverage it offers and opt for ones that provide extensive coverage.
Here are Some Other Articles Related to Your Search:
Home Safety Tips To Secure Your Home and Your Family's Well-Being
Understanding Home Warranty Coverage