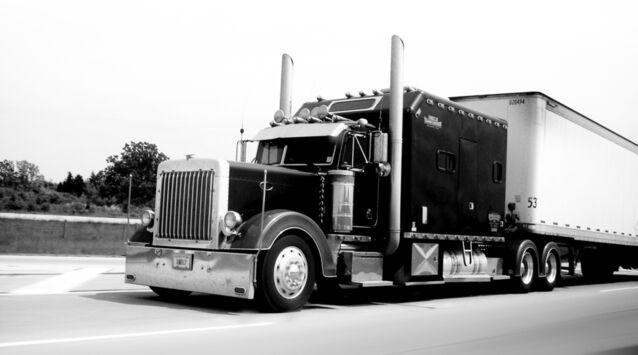 Running a business, big or small, is not an easy task. Sustainability of business is not only dependent on gaining new customers, but also on building a loyal customer base who will avail your services regularly. Therefore, customer service plays an essential role in determining how potential customers and existing customers view your company and your services. 
Apart from excellent service, a customer is most likely to remember the direct communication he/she had with your company. Consequently, the pressing question is - how to ensure customer satisfaction in the trucking business? Mentioned below are some tips which can help you ensure customer satisfaction in the trucking business. 
Know The Needs Of Your Customers 
It is challenging to provide services to your customers if you do not know what exactly they want. When signing the deal, honor all of your customer preferences by asking questions regarding important dates, locations, the product being transported, etc. 
Ensuring customer satisfaction for all the customers can be demanding as you may have to deal with numerous customers every week, all different from each other. Hence, it is essential to develop various adaptability techniques like sensing customer's moods, keeping past dealings in mind, etc. to establish a good rapport with the customer. 
Respond To Emails & Messages Quickly
It is not always possible to be physically present or take a voice call while communicating with your customer. It is advisable to keep other channels open for communication like emails, text messages, live email chat, etc. 
If you have multiple channels working to communicate with your customers, make sure your customer service department is active on all these channels. The response time should be as short as possible, and each response should be clear and solve every problem the customer might have. 
Build Customer Visibility Mechanisms 
Customers feel highly relaxed when they feel included and know the status of the shipment they made or are expecting to receive. It is the responsibility of the company to keep informing them and updating them. There are three primary levels during which the customers should be informed:
Current Status: Notify the customers once a shipment has been sent out, and the shipping process has been initiated.
Status Update: If there is any change in the shipment process, the customer should be mandatorily notified. For instance, it would be bad for the company's reputation if a shipment has been delayed, and the customer is still waiting at the expected date and time.
Delivery Statement: A official message should be sent on the successful delivery of a shipment. This keeps the customer in the loop and also creates a good impression for the business.
Precautions In The Times Of Coronavirus 
Every department of the company needs to take preventive measures to stop the spread of the coronavirus. In the trucking business, steps should be taken to keep drivers safe and ensure the customers' safety once a shipment has been delivered. 
Preventive measures like temperature monitoring systems, hand sanitizers, face masks, hand gloves, etc. should be made available in every vehicle. Educate your drivers to use all these products routinely and be extremely careful while making the delivery and being near the customer who is receiving the shipment. 
Pay Attention To Customer Reviews
The customers' reviews will help the business in a great way to identify their weaknesses and strengths. Some of the studies may surprise you as it may ask you to improve in a department you previously did not consider. However, it is essential not to personally take these comments and work on them with a positive mindset.
Build Your Social Media Presence 
We live in a world driven by technology and social media. Build your social media presence to communicate quickly with your customers and to endorse your services and offers. Some of the social media platforms which can be used are Facebook, Instagram, YouTube, etc. 
Ask For Customer Feedback
Customers have valuable feedback, which they might not give until asked. Ask your customer service department to take timely surveys from customers regarding the services of the company. You can also build mechanisms where customers have to rate every interaction just after finishing it. 
However, it is vital to take these surveys' results seriously and see them as an opportunity to improve your services. Ask customers why they gave you the rating they provided and how you could have done things differently to suit their requirements better. 
Promote Company Culture
Every business and company has its brand image and culture, which promotes their ideas and values. Train your employees, especially in the customer service department, to consistently demonstrate your company culture while communicating with the customers. This will create your company's own identity and help all the customers identify you and remember you amidst the many options available in the market. 
Switch To Digital Applications & Tools 
Switching company daily functions to digital software and applications will cut down on human error, automatically maintaining high customer satisfaction. It can also help increase order procurement rates, smoothen inventory processes, quickly notify customers, faster delivery rates, etc. 
Keep Thinking & Brainstorming 
We are living in a fast-paced world with increased competition and numerous competitors in the market. The customers are always on the hunt for better and more accessible services. At no point in your business should you stop brainstorming and thinking of new ideas to increase customer engagement and satisfaction. 
Everybody is busy in today's world, and if your business cannot provide the highest level of services, the customers will not hesitate to replace you. Therefore, keep thinking and developing strategies to reward your customers regularly.