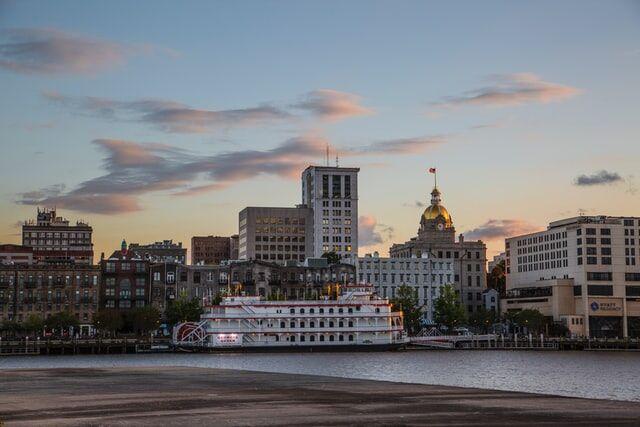 Savannah, Georgia, is a beautiful and historic place with something to do for everyone. It's hard to pack all the sights into one day because there are so many things to see. 
So, read on to know some of the exciting things you can do in Savannah. 
Visit the Wormsloe Plantation
Wormsloe Plantation is a beautiful and immersive historic site that will take you back in time. The real-life mystery about this location makes the attraction even more interesting. In addition, it has been known as one of Savannah's oldest standing structures since its construction in 1730. You can imagine how different life was during those times and how it has evolved over the years.
The plantation and Wormsloe Historic Site have been around for more than 300 years. In addition, it is a popular location for filming movies and other TV shows. On your visit, be sure to check out the Liberty Oak tree where Colonel John Augustine Washington read the Declaration of Independence during his time in Savannah. To get started, find the perfect accommodation and book your hotel via an online booking system such as AmericanOtels. 
Take a Savannah Trolley Tour
Another great thing to do in Savannah is to take a guided tour. You can go on one of the many available historical tours or drive around town and enjoy the sights! Seeing these big historical sites makes you appreciate what the founding fathers did for this country. 
Savannah trolley tours also allow you to appreciate the beautiful architecture around this town. Of course, some locations are no longer standing today due to deterioration or other unfortunate circumstances. But thanks to Savannah trolley tours, you can still see these places from a distance and imagine what they look like in their prime.
Take a Tour with "Ghost" Augusta
Do you believe in ghosts? If not, there's no better time to face your fears than on a ghost tour! The best part about these tours is that you get to learn about some of the most haunted locations in Savannah.
Of course, every town has its own spooky stories, so it's up to you to decide which one you want to go with. The town's history makes it easy for you to buy into these stories! Although some people might think they are fake, many swear they've seen ghosts in certain areas around town. Now, if this is true or not is yet to be seen. However, it does make for a fascinating and educational tour!
Enjoy a Food Tour
Not only will you get some fantastic deals on tasty food, but the food tours are also super fun! You get to see all of the secret spots that make this town so special. Plus, making new friends along the way is always a plus!
A food tour takes you to various eateries and gives you a taste of the local dishes. Some of the most popular food tours include Little Pink House Tours, Savannah Foodie Tours, and My Parents' Basement Pub Crawl. Find the perfect accommodation near popular food joints to make the most of your time. 
Walking the beach of Tybee Island
You can take a dolphin tour or even go for a deep-sea fishing expedition during the summer! In addition to this, plenty of other activities will keep you busy. However, if those aren't your thing, then simply taking a stroll on the beach should do just fine! The views and photo opportunities here are great for anyone who wants to take a break from the hustles of city life.
You can do many other things in Savannah, such as visiting art galleries or even enjoying some live music at one of the many bars. However, the five things mentioned above will give you a good start if you're looking for fun things to do in Savannah.