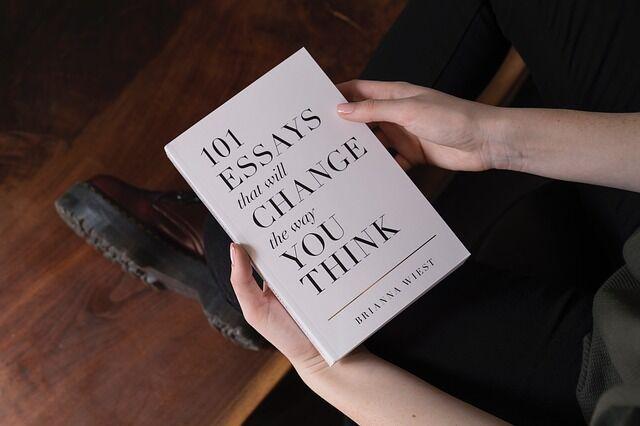 It's almost impossible to imagine college life without essay writing. Why do professors like this type of assignment? 
Thanks to the essays, teachers assess our knowledge level and see if we are well-versed in the topic. Besides, writing helps to develop creative skills – we express our opinions and reflect on various themes.
Students usually write essays on the greatest literary works. We've chosen 7 of them – read this article to know if you are already familiar with these literary masterpieces.
A Midsummer Night's Dream, by William Shakespeare
One of the most romantic Shakespeare's plays was first published in 1600, and it doesn't lose its charm nowadays. «A Midsummer Night's Dream» is entirely different from other works by Shakespeare. This is a magical extravaganza that shows the fantastic side of the world. 
In this comedy, the author gave rein to his imagination. Thus, Shakespeare filled the play with fictional creatures with magical powers - forest spirits, fairies, and elves. Basically, «A Midsummer Night's Dream» is a unique mix of ancient mythology, English folklore, and Medieval romances. Reading a play might be fun. However, it is easy to get confused by the plot lines, which closely intertwine.
Some students find it hard to analyze complex relationships between numerous characters. Fortunately, you can always turn to an essay writing service to get professional assistance. Experienced authors can give you a hand with any paper, whether it's a reflective essay or literature review.
Pride and Prejudice, by Jane Austen
Thanks to her wit and insight, Jane Austen became the recognized master of the psychological novel long before this genre became a trend. 
«Pride and Prejudice» is a brilliant story of the inhabitants of provincial England. Pride and Prejudice, written in the 19th century, became a perfect reflection of those times' core values. Readers adore Austen's work for its florid style, vivid characters, and irony. 
Here are some of the most popular topics that you might be writing about: 
The theme of pride and egalitarianism;
Austen's humor and satire;
Feminism, love, and marriage;
The importance of reputation, class, and status.
The Great Gatsby, by F. Scott Fitzgerald
The American writer Fitzgerald remains the embodiment of the Jazz Age. The author himself coined this term.
The main character of the story, Jay Gatsby, lives on Long Island near New York. Gatsby is quite mysterious - no one has ever seen him, even though hundreds of people come to his villa for chic parties. Famous actors and people in business, bankers, and poets laugh, drink champagne, and dance to jazz sounds. 
Reading the book, you'll start wondering where Gatsby came from. How did he become so prosperous? Why does he organize banquets and parties that he doesn't even visit?
At the end of the book, you'll receive an answer to the most crucial question - why does the author call his character "Great"?
The Picture of Dorian Gray, by Oscar Wilde
Right after its publication in 1890, «The Picture of Dorian Gray» became associated with notoriety and scandal. Why? Its author, Oscar Wilde, rejected the traditional moralism of Victorian literature. 
The main character, Dorian Gray, decides to make his raison d'être new sensations. The results of his actions are frightening – he leaves behind broken hearts and destinies. 
In their essays, students usually write about the novel's conflicts: 
The mortality of beauty and youth;
Art and the imitation of life;
Influence and corruption;
The difference between one's public and private selves.
A Christmas Carol, by Charles Dickens
Dickens' literary work might be the first thing to come to mind when we think about Christmas novels. It's hard to imagine someone who has never heard of Mr. Scrooge - a curmudgeon and misanthrope. There are two things he truly loves - his account book and his savings.
Nevertheless, Scrooge gets a rare chance - the past, present, and future spirits come to him. Their goal is to help him transform and change. Thus, Scrooge analyzes his lifepath, realizes all his mistakes, and begins to do good.
On the one hand, the book is filled with Christmas magic and miracles. On the other hand, some readers describe it as a little scary because of ghosts and time travel. 
Rebecca, by Daphne du Maurier
The novel «Rebecca» (1938) made the English writer Daphne Du Maurier world famous. This intriguing book laid the foundations for all the intellectual thrillers of our times. Almost immediately after publication, Alfred Hitchcock was filmed and acquired the status of a classic of the twentieth century.
The main character, a young companion of the rich young lady, meets an English aristocrat Maximilian de Winter. After the wedding, the lovers arrive at the Manderly family estate of Mr. de Winter. It turns out that he was once married, but his wife died. Everything in his huge gloomy mansion reminds of the past mistress - the beautiful and sophisticated Rebecca de Winter.
Why did Rebecca die? What happened to her? Read this book to find out the hidden truth about the past of the inhabitants of Manderley.
Jane Eyre, by Charlotte Brontë
Charlotte Brontë came from a literary family – her sisters Emily («Wuthering Heights») and Ann («The Tenant of Wildfell Hall») are well-known classics of English literature as well. The story of the orphan Jane has been a resounding success, and for more than one and a half hundred years, Brontë's novel has not left the lists of world bestsellers. 
The main character, Jane, faces injustice and rejection in an orphanage, despite all the troubles, she remains true to herself. As an adult, Jane becomes a governess and begins a new, almost happy life in Thornfield. However, the owner of the place, Mr. Rochester, is hiding something from her.
«Jane Eyre» is a story of a strong woman who is fighting for her love. The novel was ahead of its time – it brought up lots of important subjects. All of the – women's rights and independence, class inequality, the impact of education and religion on people's lives – are still relevant today.
Final Thoughts
Of course, it takes time to write an outstanding essay since we have to figure out the plot twists and understand the character's motivation. Before you start writing, it is recommended to make a plan for a future paper. Following it, you will express your thoughts in a structured way.
Try using aphorisms or quotations - they will make your work unique. Don't forget about literary means – fill your essay with analogies, metaphors, and symbols. Your teacher will be impressed.