San Diego author C.R. Stewart is beginning the global launch of Britfield & the Lost Crown, a fast-paced young adult adventure novel based on family, friendship, loyalty and courage. The first in a five-part series, Britfield is more than a book; it's a movement in education, family values and education.
"We're receiving extraordinary feedback to both the book and our educational movement," Stewart said in a recent interview. "Britfield is positioned to be a global phenomenon."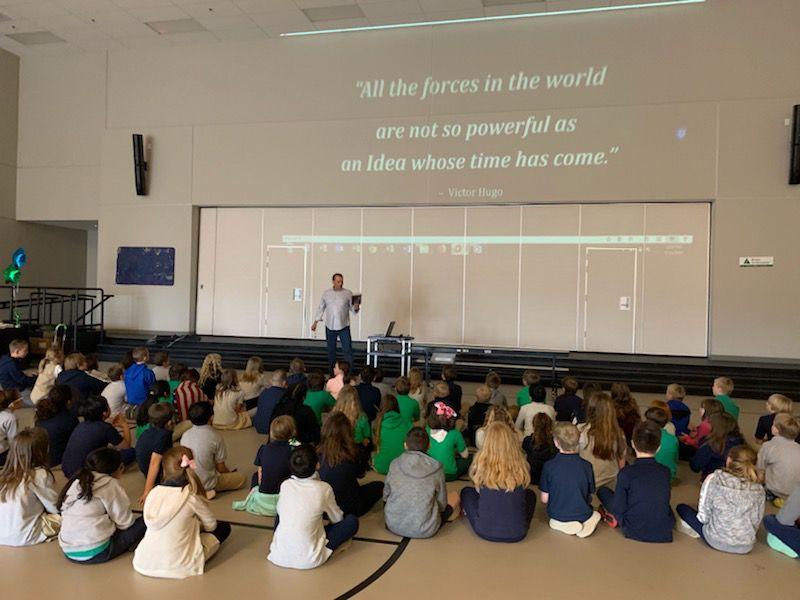 Recent reviews and awards come from Chanticleer (5 out of 5), Kids Buzz (5 out of 5), Story Monsters (Excellence in Literature), and countless glowing reviews from students (9.03 out of 10).
Britfield & the Lost Crown is intended for middle school/young adult ages, transporting the reader from the smoldering crags of Yorkshire, through the heart of England, and finally to the magnificent shores of Dover. Creating an interactive world of mystery and adventure, culture and education, Stewart said a movie is planned based on the book in the next three years.
"This can become as big as books such as Harry Potter, but without the elements some parents find offensive," Stewart said. "This fresh approach entertains the reader with accurate geography, history, architecture, and culture throughout the storyline."
"It's a fun, safe read for young adults, with family values," he added.
The educational movement is centered on Stewart visiting schools to give free assemblies and workshops, where he challenges students to cultivate their creativity. He has presented at schools in the Del Mar Unified, Poway Unified, San Diego Unified, and Camp Pendleton, as well as in Orange and Los Angeles counties, Reno and Las Vegas.
"We're looking at 250-plus schools in our national tour, where we're encouraging students, inspiring teachers, and impacting families," Stewart said. "The response from our creativity presentations has been remarkable. We have also developed an 80-page Study Guild, so schools can adapt Britfield as part of the curriculum and teach it over a semester. This is made possible by the support of the Britfield Institute, a bastion of free creativity resources to over 90,000 teachers."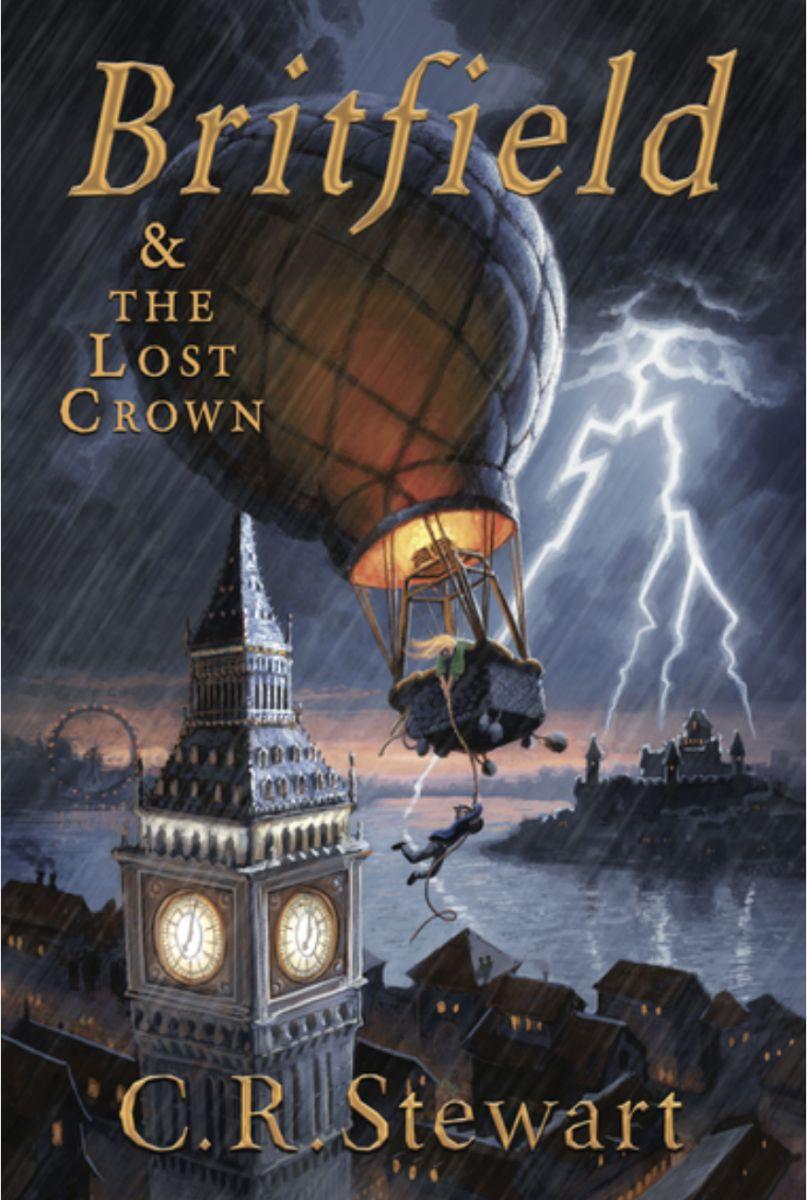 Stewart said studies show that creativity peaks in early elementary school, sharply declines through middle and high school, and then nosedives in adulthood. However, studies also show that creativity is one of the top three skills needed in leaders and professionals today. Somewhere along the way, creativity and critical thinking are sidelined by an educational "cookie-cutter mentality" that rewards the commonality rather than encouraging the ingenuity needed to succeed and thrive in the modern world.
The author is a twenty-year veteran of film and media production, a global strategist, and international marketing expert. He is a prolific writer, producer, and creativity specialist, who has seen, firsthand, the dramatic decline in creative problem solving and human ingenuity.
In response to this decline, Stewart founded the prestigious Devonfield, an innovative company dedicated to redefining how the world engages, educates, and influences the global, young-adult audience. Utilizing the highest quality in film production, publishing, education, and technology, Devonfield will transform how children and young adults learn, grow, and advance.
Britfield & the Lost Crown is the crucial first step in Devonfield's educational movement to inspire creativity and critical thinking in children and young adults. This book will be followed by four additional Britfield books with plans for an accompanying major motion picture series.
"I had the idea for Britfield ten years ago, and from that moment, I knew, for whatever reason, that this was going to require the next 10-20 years of my life," the author explained. "The story just made sense — it worked. It was fun, creative, adventurous, and includes history, art, architecture, geography and culture — all the things I am passionate about.
"Although I often pursued the logical route in my career (banking and investment), I have always been creative. Many of us embody this extraordinary ability, but we were pushed away from creative pursuits: 'Don't pursue art, you're not going to be an artist; don't do music, you're not going to be a musician; don't waste time scribbling notes on a paper, you're not going to be a poet or writer.'
"However, we yearn and need creativity, the quintessential balance to life."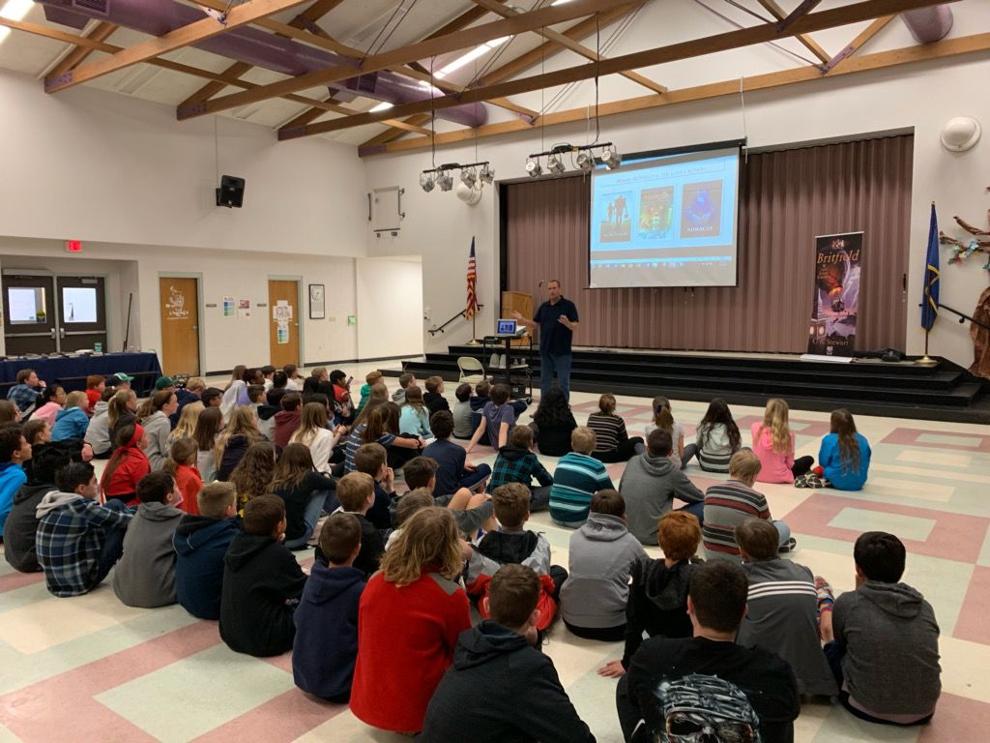 Stewart received a Bachelor of Arts in British Literature and European History from Brown University and an M.B.A. from Boston College. He is currently pursuing a Master of Science in Advanced Management and a PhD in Strategy at Peter F. Drucker and Masatoshi Ito Graduate School of Management, Claremont Graduate University.
Stewart lives in San Diego and is a strong supporter of education and the arts. He is an adjunct professor at Fermanian School of Business at Point Loma Nazarene University, and is past president of the board of directors of the San Diego Ballet. Aside from his writing, he enjoys world travel, reading, riding, swimming, sailing, tennis, and the arts.
For information about the 384-page book, visit www.britfield.com.
--
Rick Monroe is a veteran newspaper writer in North County. He can be contacted at rickamonroe@gmail.com.