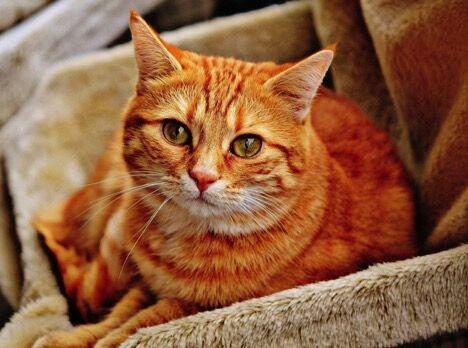 Cats are adorable in their little ways. The world is blessed every single day because cats are born every minute running. These feline animals are the simplest to take care of. Unlike dogs, cats don't show too much joy seeing you get home, they are like the "don't care you're here or gone human" type of pet.
Survey shows out of 85 million families, 29% or a total of 24 million households in the United States take care of feline animals as a pet, second to dogs. As cats are natural predators like their cousins the lions, they make your houses mice-free. Read more about this here: https://www.labmate-online.com/news/news-and-views/5/breaking-news/do-cats-come-from-tigers-amp-lions/36932.
Even though they sleep more and can sleep in any corner of your home and any position, they can still hear and smell even asleep! There are more good reasons to have cats as a pet and cat moms could relate to, here's a list for it:
They are more photogenic than you – this must be a sad truth for you! Admit it, you're social media account floods the pictures of your cats, or not.
They can help cope up with traumatic events and improves social skills – cats, like other animals could be of help to humans who had a traumatic past.
A perfect pet for apartment renters or owners – these animals are quiet and feminine in their ways. Most of your neighboring apartments want a quiet environment. They do not bark like dogs. 
You can save a lot of money by taking care of cats – because of their small to medium bodies built, cats are much lesser to feed and do not require a daily exercise because of their survival skills and are independent enough to do it on their own. They are also not fond of playing with so many toys and need not go to pet groomers more often.
Counts as the most intelligent pet of all – Well, these cats can be left alone for days, and continually learning in the environment to survive independently.
Even before, cats are being worshipped by Egyptians and I think that makes them special in their way. Cats can be found as the most efficient pet because they don't give emotional issues when you leave them in your home for work.
CBD Treats For Good Cats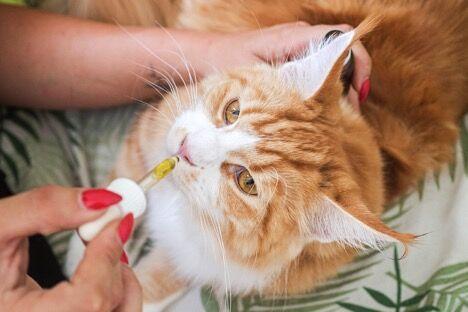 All cats deserve a good treat because of their traits that are prize-worthy. Many cat-owners have switched to CBD-based products because of its benefits to both human and animal health. Cat treats are now available in the market and you can view this CBD product on many online selling platforms.  Though many are getting alarmed if these treats will make your pets high, worry-not because these products are:
100% vegan and made with natural ingredients
No preservatives added
Gluten-free, dairy-free, and No GMO added
Will not make your cats high because it contains 0% THC in it
No artificial flavors that might cause other chemical reactions in their system.
Has a full spectrum of CBD and other cannabinoids
With the product descriptions stated above, it is good to visit the veterinarian first before feeding it to your lovely feline pet. As there are proper dosages to be given out, pet-owners should follow feeding indications to avoid mishaps.
Curious Of What Is CBD?
The popular Cannabidiol or rather known as CBD is an element found in hemp plants. It is an anti-psychoactive ingredient and does not make the user euphoric. Unlike its other sibling Tetrahydrocannabinol or mostly known as THC, with too much usage of it leads the consumer high and addicted. Hemp is different from marijuana, though it both came from the same family of Cannabis Sativa plants; they are grown and cultivated differently.
CBD contains a bit of THC that does not make the user high, unlike THC being taken alone. THC is a strong element found with a psychoactive ingredient. With the help of the 2018 Farm Bill that has been passed as a law in December 2018, people can legally consume and buy CBD-based products with just 0.3% or less THC in its ingredients.
CBD With Its Limitation To People
Because of the idea of the usage of CBD becoming legal in many states in the US, many get the idea of cultivating their hemp plants, but this is not covered in the law. Farmers cannot just grow their hemp abundantly. Hemp is the plant used to extract CBD oil from its flowers, which is used to manufacture a lot of CBD-based products that are now circulating in the market. 
Farmers need to have a license from the government on their accounts to grow and cultivate hemp plants. It becomes a privilege to supply hemp flowers to many product manufacturing companies, as there is a limit of license that the government distributes.  
To Top Of It All
Having a pet comes with responsibilities, great or not. It is just right to give our pets a good pat and belly rub. Try to feed them on time and bathe them once a week. Give them a proper dosage of vitamins so their health becomes excellent and have beautiful furs. 
Bring them to veterinarians and feed them with CBD treats to let them also enjoy its benefits. Being a super pet mom makes a difference in the lives of these animals. Animals are like humans too, it also important to reciprocate our love for their welfare!