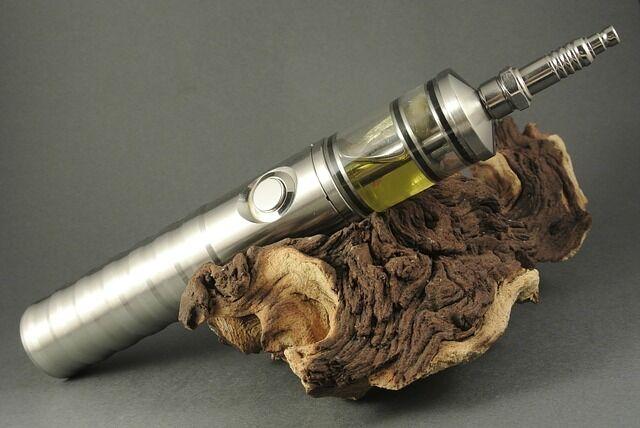 E-cigarettes or vapes are the alternatives to tobacco cigarettes, and now it has become a trend for the young and the adults. People are using vape not only for smoking; they have taken it to another level. They use vape to make bigger and thicker clouds, and they have even taken it to a competition level. So, the vape cloud chasing means the competition of creating a more attractive, dense, and large cloud between the vapers.  
How does it work?
It's known to all that vape device has three parts. They are:
A tank
A battery and
A coil
The tank contains the e juice, the battery gives the power to the coil, and the co burns the e-liquid and makes clouds. So to make a better cloud, you must have a good coil in your vape device.
Types of coil: 
Many types of coils are used in an e-cigarette, but some specific coils chase clouds.
These coils can change your game, and to win the competition, you must know about these coils. The best coil build for cloud chasing vapes are: 
staple coil
Clapton coil
fused Clapton coil
parallel coil
twisted coil  
The staple coil: 
This coil has a thin gauge and is tightly wrapped with eight to ten flat ribbon cores. 
It takes less time to start burning the e-liquid.
You can enjoy your flavor with it.
It looks like a staple row.
It is a low resistance coil.
It is suitable for direct lung vaping. 
The Clapton coil: 
This coil has a thin gauge wrapped around a thicker core. 
It provides more flavor.
This coil's clouds are thick.
It's ramp-up time is slower than others.
It has a more significant surface area.
Clapton coils are more available than other coils.
It can be used for mouth to lung vaping.
It looks like a guitar string.
The fused Clapton coil: 
This coil's gauge is wrapped around two times or thicker core.
It's ramp-up time is faster than Clapton coil.
It gives a better flavor.
The surface area is more significant than the Clapton coil.
It is ideal for both DL(Direct To Lung) and MTL(Mouth To Lung).
Right now, this is one of the most popular coils.
The twisted coil:
This coil has two wires, and those are twisted in one wire
The cables must be thin
It ramp-up takes less time.
It has a big surface area
It does not need high wattage.
It can be used for both DL and MTL 
The parallel coil: 
It has two wires which are wrapped side by side. 
The parallel coil's ramp-up time is relatively quick.
It takes fewer efforts than other coils.
Parallel coils provide a fair amount of flavor and cloud.
It has more surface area.
What are vape coils made of?
Vape coils are made with different types of materials. Like:
Kanthal 
Stainless steel
Nichrome
Nickel
Titanium
Kanthal is made of ferritic iron-aluminum alloy, which is suitable for wattage vaping. 
Stainless steel is made of chromium, nickel, and carbon. It is suitable for making coils. 
Nichrome is like Kanthal, but it's melting point is very low. So it is not the right choice for a coil.
Nickel has excellent temperature control. Titanium is not the right choice for coils as it reacts with oxygen and gets toxic.
Kanthal is highly recommended, and it is also available in vape shops.
How to have more giant clouds?
To get a more prominent and thicker cloud, you must follow some tricks. These tricks will take you to get your desired clouds. They are:
By using high VG-Vegetable Glycerin liquid
By cleaning your coil regularly
By using two coils
By using low resistance coils
By having a more significant surface area in your coil
We think it will be more comfortable for you to find out which type of coil you can use for cloud chasing. Remember that modifying vapes can be potentially dangerous and manufacturers like Juul have even been sued for the health risks their products pose.