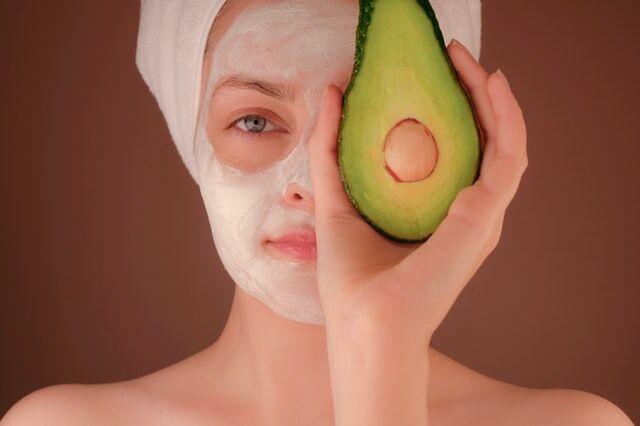 Face masks have been around for centuries, and for a good reason. They're great to use and can often produce immediately visible results, even after the first use, whether it be clear skin or that glowing looking you get after your face has had a good deep clean. However, with our skin being unique, what may work for us may not work for another. This is because skin condition varies from person to person, along with taking our diet and health into consideration to make our face care needs specific to each one of us.
When we find a suitable face mask, they can help with your skin concerns, whatever they may be. Face masks are not only good for drawing out impurities from your skin; they can also rehydrate skin, improve the appearance of your pores, as well as remove excess oils. Additionally, they can be used as part of your skincare regime and are a great way to relax once or twice a week. With this in mind, here are some different types of masks and their benefits. 
Clay Masks
This type of mask has been around for ages, with bentonite and kaolin types of clay being the most common type of clay in them. There are many medicinal properties said to be found in both types of clay, and they're also known for drawing out toxins in your skin, thus making it useful if it's acne-prone. However, if you suffer from dry skin, you find that clay masks are not for your skin type, as this Aztec clay mask review mentions. Look at it this way, and if your face has dry patches or your skin is generally dry, as the clay draws out impurities, including oil/grease, your skin will become even drier. This could lead to other issues, so if you're going to use this type of mask, regardless of your skin type, make sure you have a good moisturizer to follow it.
Cream Masks
This type of mask is beneficial for more mature skin or those whose skin requires hydration. This is because they are rich in moisture and various nutrients in the skin on your face. By doing so, it helps your skin remain plump and hydrated. Furthermore, if you have combination skin, a cream mask can be a handy tool to treat spots. 
Cream face masks are one of the more gentle types of masks to remove dead skin cells while also toning and lifting your skin. With hyaluronic acid being a common ingredient, it's no wonder a cream mask will help to restore your skin's natural radiance. Due to its ability to hydrate, your skin will feel soft, fresh, and rejuvenated, making you feel good too. Like with the other face masks, follow it up with a good moisturizer to honestly treat your skin.
Gel Masks
Similar to cream masks, gel face masks are suitable for almost any skin type, both hydrating and cooling at the same time. They're good for dry, sensitive, or sun-damaged skin, in particular. A lot of gel masks can be used up to 3 times per week, with some even being used overnight. Most of them also contain collagen and antioxidants as key ingredients, meaning they'll plump up, hydrate, and rid your face of impurities all at the same time.
After application and leaving it on for as long as guided by the instructions on the packaging, you should be able to remove the gel with a tissue, cotton wool, a warm damp face cloth, or with water. As with all these types of face masks, follow their guidance to reap the maximum benefits.
Peel-Off Masks
Peel-off masks are great fun, and there's nothing like the feeling of your skin when you first peel it off. They work by penetrating deep into your pores before gently removing any dead skin cells from the outer layer of your skin and any impurities that may be on top of them. Peel-off masks can remove dirt, bacteria, and any debris from your skin, leaving it looking healthier and feeling smoother as well.
This type of mask can be used between 1 to 3 times per week, depending on the type of skin you have. If you have dry skin, for instance, consider using a hydrating peel-off mask once a week. Alternatively, if you have oily skin or pores that tend to get clogged up, a purifying mask, like one made of clay or charcoal, could be used more frequently. Just make sure to follow it up with a good moisturizer afterward to seal in the ingredients your skin has just absorbed from the mask. 
Sheet Masks
A face mask that's always been popular in Korea, sheet masks are now available in many other countries. Unlike different face masks, which often cater to specific skincare needs, some sheet masks can be used for every skin type. What's more, there are sheet masks for particular areas of your face, such as your nose, eyes, and mouth, and other parts of your body, like your hair and feet, as well. 
Sheet masks can be used daily if they don't contain glycolic acid, like some anti-aging ones, and if you don't have acne-prone skin. Although we most probably don't need to tell you this, sheet masks should be discarded after one use, regardless of the excess serum that tends to gather at the bottom of its packaging. All you'll be doing is reintroducing the dirt and debris you took off your face in its first usage, which is a complete waste of your time and not good for your skin. 
If you plan to use a mask once a week, pay attention to the skin on your face. If you've been wearing make-up every day, then your skin may need a deep clean to rid it of impurities. If you're planning to use face masks a couple of times a week, then why not have one that deep cleans and another to treat any issues your skin has? This way, you're not drying out your skin but can also experiment with different types of face masks, depending on your needs.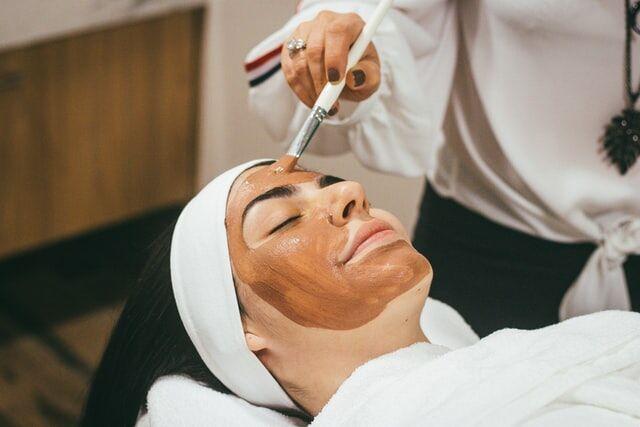 It's also a good idea to incorporate some mindfulness when your face mask is on, especially if you've had a long day and don't have much time to yourself. You could lie on your bed and listen to some music while your face mask is on or have a soak in the tub. Whatever you do, make sure you're relaxing because it's a great way to unwind, and everyone deserves a bit of "me" time.