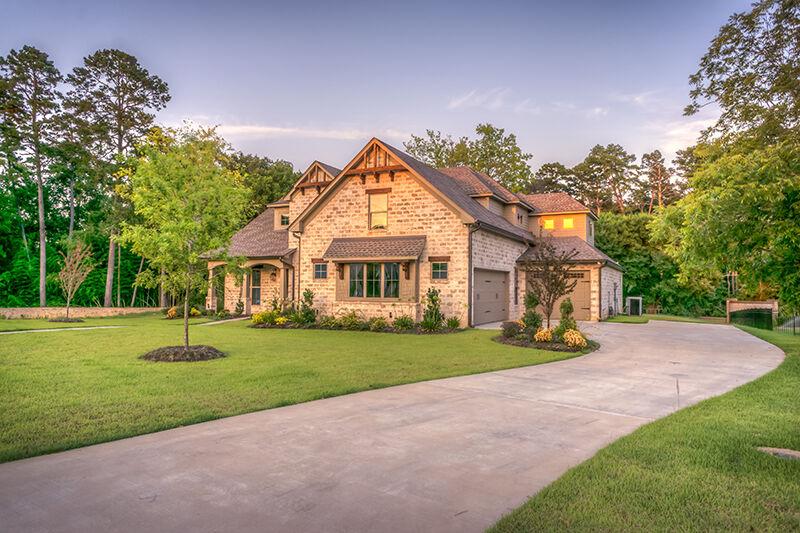 The driveway leading into your home can be integral to the first impression or potential buyer. Curb appeal is essential, so whether you are a house-proud family wanting to revamp your landscape or you're looking to sell your home, a well-maintained driveway should be a top priority. Unlike in decades past, where the driveway was merely considered convenient parking, these days, the aesthetics and maintenance of a driveway are essential aspects of any quality home.
If you are looking to build a new driveway or renovate an existing one, you likely already know that there are many different shapes, styles, and materials from which to choose. We aim to explain a few of the factors you should consider when choosing the best driveway material by asking you four pertinent questions.
How do you use your driveway?
A driveway is often one of the most heavily used areas of a home. Depending on how you use it, a driveway needs to be incredibly durable and functional. When designing your driveway, consider how you use it now, and how you will likely use it in the future. Do you have children playing on the driveway? Do you intend to use the space for entertaining or as an extension of your home's living space? Consider these questions in your design.
What is the climate like?
Excessive heat or cold can cause havoc on the maintenance of a driveway. Although it is possible to install a driveway yourself, it will likely be much more cost-effective in the long run to seek advice from experts in the field. Pavers Dublin recommends choosing an installer that is fully insured and knowledgeable about current city bylaws and regulations. After all, you will want the investment you put into your driveway to last.
What look do you want?
When planning a renovation or new project, we tend to seek the look that we want before considering the functionality, durability, or budget. Luckily, there are many driveway materials from gravel to imprinted concrete to block paving, and an even more extensive array of patterns, colors, and designs from which to choose. Planning and consideration need to be taken for the expanse that you would like the driveway to cover and the material's actual aesthetic.
What is your budget?
Many of us have dreams of grandeur, but reality quickly needs to set in when it comes to budget. The size of your driveway will play a significant part in the cost of the project. Still, it would be best to consider factors such as planning permission, foundations, drainage, and surrounding landscaping. 
Material is your next obstacle; while gravel might be the most straightforward and cheapest materials to use, it will need more regular maintenance. Imprinted concrete should undoubtedly be a consideration for its long-wearing properties and relatively less expensive price point. Block paving may be one of the more expensive options; however, this is an excellent choice if you want to consider doing your paving in stages, as it is easier to expand upon at a later date.
A beautiful and functional driveway will make your home more inviting and could raise the selling price of your home. It is critical to get the job done correctly by using the right materials and ensuring you are adhering to local bylaws to have an inviting drive for years to come.