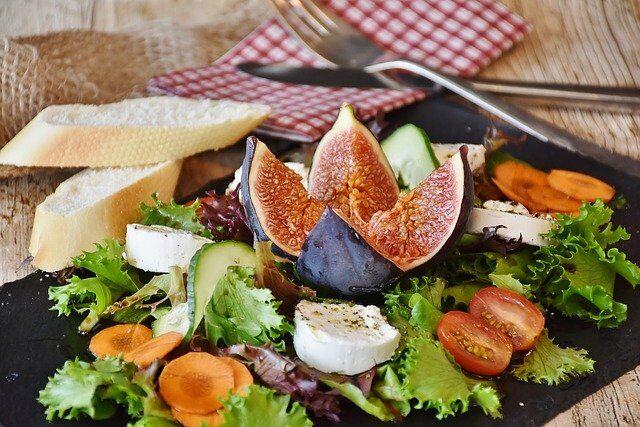 When you've got a busy day on the cards, the last thing you need is to take your well-deserved break and find your lunch isn't what you'd expected. We've all been there; soggy sandwiches, browned fruit, bashed (or spilled!) yogurt or crumbled biscuits. It's not great - and not the right way to get you motivated and re-fueled for the afternoon ahead. 
Here are our top tips to keep your lunch fresh and avoid disappointments.
Invest in a suitable lunchbox/bag
First of all, you'll need something to house your lunch. Buying a lunchbox for your needs ensures that your food is protected from the dangers of your commute, as well as keeping it chilled/warm as you need. Go for something insulated and easy to carry so that it won't be cumbersome as you squeeze your way onto public transport, and your lunch items will be able to stand up inside.  
Go for Bento style boxes.
When it comes to keeping food fresh, following a current food trend can help your meal stay fresher for longer. 
Bento boxes are a Japanese phenomenon where each lunch item is in its separate compartment. Not only does this allow for an aesthetically pleasing meal and portion control for automatically healthier lunches, but it also means any moisture is kept away from other foodstuffs. You can buy Bento style meal containers online or, if you already have traditional Tupperware, try using muffin cases, smaller boxes, or parchment paper to create a bit of separation between the elements of your meal. 
Use your leftover jam jars.
As you'll have guessed, keeping lunch fresh is mostly about keeping moisture from seeping into other bits of your lunch. You can avoid this by stacking salads or grain-based lunches into jars.  
Start by putting your dressing in the bottom of the jar. Then add a layer of the more wet ingredients - such as sliced tomato or cucumber. Build up your layers from wet to dry, with your salad leaves at the top, to avoid them from getting soggy. Stand this up in your lunchbox, and when you are ready to eat, tip into a bowl and pour over your dressing. 
When life gives you a lemon, drizzle it on your fruit.
Chopped fruit tends to brown the longer it is exposed to air - but next time you're filling a tub with strawberries or a sliced apple and want it to be fresher for longer, squeeze a generous drizzle of lemon juice over the top. Lemon juices will keep the fruit fresh and more flavorful throughout the day, with no browning.
You can also use lime juice for the same purpose if you've got some leftovers from any weekend mojitos.
Freezer to lunchbox
To keep your lunch cool, you can always freeze items before packing your lunch. Try freezing bread, yogurt, or drinks and add them to your lunchbox. By the time you need them, they will be defrosted and chilled. Drinks can act as an icebox too on incredibly hot days to keep your entire lunchbox chilled until you need it - which is why finding that insulated lunch bag mentioned above is essential to maintaining meals as fresh as possible. 
We hope these tips help you make your next lunch as fresh as when you prepared it and help you avoid any mealtime disasters when you're on the go. Just don't forget your cutlery!