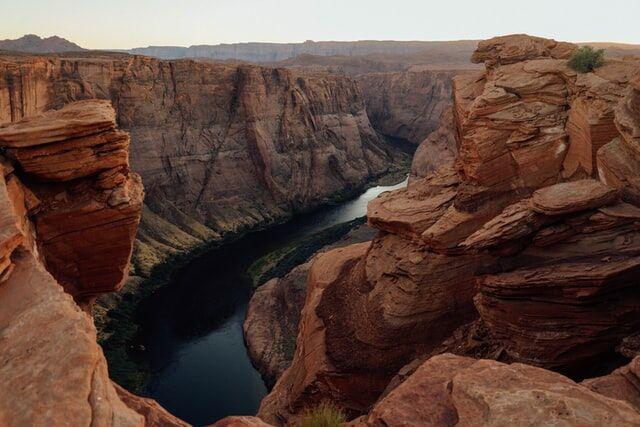 There is a balancing act between selling a home quickly and getting the best price you can for it. Sometimes you do have to be flexible with the cost to get a fast sale, no matter where you are, but the market in Arizona right now is favorable to both. In a good market, you can sell fast and get the highest price. If your house starts a bidding war, you can even get more than your asking price. 
Understanding your local market and knowing how to present the house will go a long way to help you get the right price quickly. The market is hot in Phoenix and is expected to grow by more than 10% shortly. 
This article will go over the best ways to get a fast sale and get you out of your old house and into a new one. 
Go with a home buying service.
If you need to get out of your house fast and have a closing date that works best for you, then going with a home buying company is a great way to go. There are companies all over the country and often have billboards that say something like, "Sell my house fast, Phoenix!"
Some companies offer a sort of trade-in system, much like when you are buying a new car. Once you find a house that you want to buy from them, they will handle purchasing the old house while purchasing the new one. It is a great way to avoid paying a double mortgage while you have your home listed and have viewings when you are already in the new house. 
You can avoid all the inconveniences of open houses and having to stage the home for viewings. 
There are things to be wary of, however. Not all of these companies are on the up and up. Make sure that you check out the BBB before going to one of these agencies. Sometimes they don't buy the house themselves but end up selling the home, which takes longer than a traditional sale. Make sure they have the cash to pay and have a track record that you can check out. 
Hire a professional stager
The first three weeks after the house is listed are crucial. It is when you are going to get the most interest. There will be a lot of non-serious buyers at that time. However, serious buyers are wary of houses that have been listed for more than a month without selling. 
Hiring a professional to stage your house will put your home in the best possible light before it goes up for sale. That way, there is no time wasted if the house isn't looking its best. 
A house stager understands the local market very well. They have seen what the houses around you look like and what the potential buyers are looking for. Adding in their talent for design and other resources and ends up being money well spent. 
Do some marketing
It's natural to sit back and let the agent do the heavy lifting when selling the house. However, you can be active in getting prospective buyers to view the property yourself. 
This means that you can do some marketing as well. Use social media to let people know that you are selling the house to spread the word. Use the posts to highlight what makes the house worth the price that you are asking. It is an excellent opportunity to put some ideas into the heads of others as to what makes it different than the other houses in the area.
You could even put up some Youtube videos using some drone footage to stand out among the other houses up for sale in your area. 
Price it right
Understanding the market around you is wise, but it doesn't stop there when it comes to finding the right price for the home. Has an inspection been done that would mimic what a buyer would have done? This way, you can get ahead of any issues and understand the actuarial value of the home. You can then decide to sell it as is or make some repairs and renovations yourself. 
This will avoid overpricing your home and then having it take longer to sell since it is not what people want to pay.