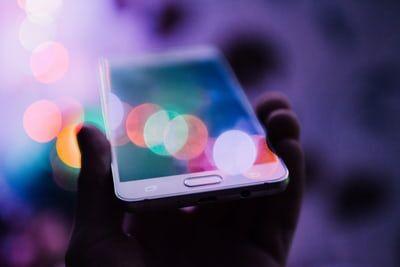 It's no surprise to anyone that technology is something that has touched everyone's lives in one way or another. Digital technology has revolutionized the world. The internet has turned the world into a global village, and communication has become a piece of cake. Technological advancements ensure that you can stay close and connected with your loved ones no matter where you are in the world. Below are a few ways you can always stay connected with your family and friends using digital technology.
1. Smart Phones For Smart Socialization
Everyone in the world is familiar with smartphones; you can look around and see every other person with an iPhone or a smartphone. Nowadays, smartphones are way easier to use. There are thousands of functions like voice memos, alarm, clock, weather, maps, and many more. Remember when you had to type a whole message through buttons? Well, now you can write an entire text by just speaking into the phone. The invention of voice messages and text emojis has made text messaging even cooler. Many new applications like WhatsApp, Google Hangouts, and Skype can be used to talk with your loved ones. These apps allow you to send good old-fashioned messages with many new features and can also be linked with your email.
Smartphones are not the only device you can use to communicate with loved ones. Devices like iPads, laptops, tablets, and smartwatches are also available for you to use as communication devices. With the help of smartwatches, calling and texting is at your fingertips. Tablets and iPads have much larger displays, allowing users to communicate on a larger screen and enable users to play video games and watch movies on the big screen.
2. Video Chatting
Video chatting has made face-to-face communication straightforward. This feature is almost available on any smartphone, iPad, or tablet. Many applications enable users to video chat with their loved ones, although Zoom and Skype are the most popular among them.
FaceTime is most common and the best practice to video chat with someone, as it is just like making a regular call, only with your camera-enabled, so the other person can see you and vice versa. FaceTime comes as a standard feature in smartphones. Video chat is the best feature to communicate with people who are miles away from you so that you can feel a genuine and physical connection.
3. The New Social - Social Media
 From senior citizens to children, everyone nowadays has a social media account. Facebook is one of the most popular social media programs. It is the most used platform that enables users to interact with different people around the globe. It also helps users keep in touch with the happenings of the world. It involves tons of activities, like making new friends, adjusting new profile photos and cover photos, sharing images and exciting things with your family friends, and communicating with friends. Some people are concerned about their privacy and want their shared posts in the reach of limited people, and for that, Facebook allows you to make private groups to share photos only with the people you want. Besides Facebook, there are many other social media platforms like Instagram, Twitter, and LinkedIn. Other apps and websites also provide services that help creating togetherness through a variety of activities. Meaningful connections through technology aren't uncommon anymore. People of all ages use social media these days; it's not just the youngsters' thing anymore.
4. The Use Of Email
Sending an email may be an old-fashioned way of checking up on your loved ones, but it's still effortless and helpful. Nowadays, you can send an email through your smartphone or laptop. You can use email as a monthly or weekly newspaper so you and your family can provide updates on each other's lives. Email is probably the best way of digital communication.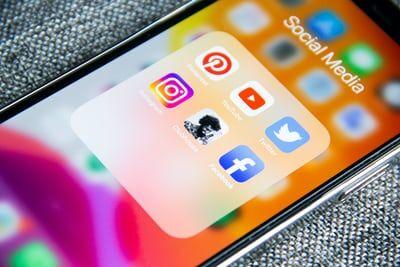 The internet, along with social media and smartphones, ensures that you can always stay in contact with your family and friends. Whether it's day or night, if you're physically present with your loved ones or not, you can talk 24/7 by using the web. Mentioned above are a few ways you can stay in touch with your loved ones, even if you are thousands of miles away. We find that we're genuinely blessed because, given the ever-changing circumstances of the world, the best thing that technology has given to us is the ability always to be able to see and talk to the people we love the most in real-time.