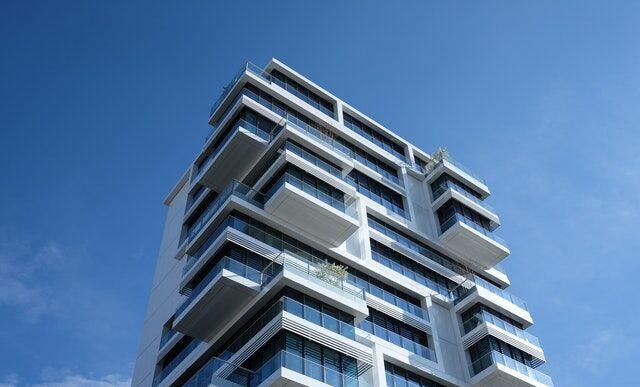 Are you looking for a vacation location with an ocean view? Myrtle Beach, situated in South Carolina, will be the perfect choice for you and your family.
Known for its 60-mile stretch of beach called "The Grand Strand," Myrtle Beach was first incorporated as a town in 1938 with a population of 5000 and then transformed into a city in 1957. Now, with a population of 30k permanent residents and millions of visitors every year, Myrtle Beach has become a popular vacation destination with beautiful wide beaches, comfortable lodgings, warm weather, and many entertainment activities.
Myrtle Beach is famous for its beautiful beach houses, oceanfront and ocean view condos, resorts, and exceptional hotels. If you are looking for a permanent place to spend every vacation with your family in one place, it is here! 
Oceanfront Vs. Oceanview
Condominiums, or Condos, in short, are located in residential buildings or communities that are privately owned by an individual who becomes the landlord of that property. Only the landlord can decide who can rent the condo, which is an individual process, rather than dealing with a property management company that sells apartments.  
There are mainly two types of condos available: oceanfront and the other is ocean view. Oceanfront condos are where the balcony faces straight at the ocean, and you do not have to look around to view it. This is the reason why oceanfront condos are usually more expensive than others.
On the other hand, Oceanview is not that costly because the balcony will be facing either right or left of the ocean, but not in front. You'll still get to the view of the sea but not close enough. Besides, ocean view condos may be located a little farther away, and you will need to walk an extra 100 feet to reach the beach.   
However, with both of these condos, you'll still get your tiled floors, granite countertops, and jacuzzi tubs, and much more. Check out some of these homes that are now on sale at https://www.homeguidemyrtlebeach.com/. 
Is It A Good Investment?
Question yourself: what do you look for when searching for an oceanfront condo? The salty smell of the ocean, the warm sunny breeze, the gentle sound of the ocean waves - all is possible right in the privacy of your oceanfront balcony. But what about money? Oceanfront condos are the best investment where you can generate rental income just for the beautiful view. People will be eager to pay for it as the condominium has an unobstructed view of the beautiful ocean, breathtaking sunrise, and a serene sunset every day right at the comfort of your balcony. These condos become the attraction of many visitors worldwide and pay extra to rent the condominium for a few days.
However, some may hesitate and get into a dilemma of whether it would be a good idea to invest here. The answer is yes, it is! Many real estate investors know that the right tourist destination will attract hundreds and thousands of visitors, and every one of them will want reasonable accommodation. You can buy a condo and rent it out to tenants and let the money come pouring in while you're sleeping, or use it for yourself to take a break and get away from the hustle and bustle of city life. In both cases, you are the winner! 
What is needed to own a Condo?
Whether you are buying a condo for yourself or as a rental unit, purchasing a property is still a severe affair, just like buying any other asset.  
Investigate previous ownership
Follow legal procedures of owning an asset
Statutory checks
Finance and Insurance issues should be cleared out
Even though the process is enormous, the pain of transferring ownership from one person to another requires all people involved to ensure everything is in the right order legally. 
Things to do at Myrtle Beach
Myrtle Beach not only provides the best views of the ocean but has several significant entertainment areas and various activities to choose from. 
They host various conventions, concerts, and events though these are now temporarily unavailable due to the coronavirus pandemic. However, they have opened up their beaches and some recreational facilities like multi-cuisine restaurants, celebrity golf courses, amusement parks, and some more.
Not to forget the extensive golf courses available for you to take the stress off your back. Myrtle Beach has come to be known as the "Golf Capital of the World" due to its numerous golf and mini-golf courses. There is also Myrtle Beach Speedway for NASCAR races, where it hosted a UOA Nationals in 2010. Other entertainment areas include amusement parks for kids and the second largest Ferris wheel in the country.
The Covid-19 situation at Myrtle Beach  
Though all were closed during the lockdown period, Myrtle Beach is now slowly opening up its areas to take necessary precautions and enforce them to the public. Facemasks are a compulsory accessory that needs to be followed by everyone living or visiting there. Especially when they enter tight-knit areas like grocery and convenience stores, pharmacies, gyms, beauty salons, and restaurants, and some others. People found not wearing a face mask or following proper safety instructions will be charged and fined $100 for such action. It is quite appreciable the way they maintain the safety of not only themselves but for others too.  
You may wonder about investing in Myrtle Beach condos for rent. However, as the whole world is slowly waking up and adjusting to this coronavirus nightmare, everything else will fall back on track. All that is needed is to work safely and take precautions.
Things to consider when buying a condo
Beach homes in Myrtle Beach are up for grabs, and house sales are going on. If you're looking for an oceanfront condo, do your research carefully and instead of trusting the pictures in the brochures, go down there yourself and look up the condos you like. 
Buying a condo is a lifestyle choice. You don't have to mow the lawn or worry about shoveling snow. The main point to consider when buying an oceanfront condo is the location. Pick the perfect place where watching the ocean from your balcony completely soothes your soul and encourages you to sit for hours and meditate. It helps you get away from the realities of life and provides you with physical and mental health benefits. That's when you'll know which condo suits your senses and lifestyle.
Do not forget the amenities that come with a condo like the guest suites and parking facilities, concierge, gym, swimming pool, and some more. However, keep in mind that the more amenities available, the more expensive the condo. 
Apart from the price of the condo, repair work or painting may be required, so you have to make sure that sufficient funds are available to meet these issues.
Another point to consider is the size of the condo. It matters because you need to set up your furniture so that it doesn't feel too crowded or empty. It is a better idea to decide the size when the condo is still under construction to increase or decrease spaces according to the furniture you have. Otherwise, it'll lead you to leave half of your furnishings behind. 
Oceanfront condos can be a little expensive, but with so many tourists storming Myrtle Beach every year, it can also be the most profitable. As the beaches are now being opened up after the initial pandemic restriction, prices of condos, beach homes are bound to below, and that's when you can think about purchasing a condo and renting it out to visitors. 
With the right safety precautions taken, you can enjoy the summer breeze and the salty ocean whenever you want that will keep your mind, body, and soul healthy and peaceful. As these condos are natural at generating income, you can enjoy your life, increase your bank account while sleeping, and not worry about your future. If, however, you feel the need to take a break, you can live in the condo yourself and spend some quality time with your family. It is the perfect way to stay connected, both with family and nature. However, do not forget to be safe and wear masks at all times while enjoying the ocean.