If you're keen to give your home a remodel or refresh this year, perhaps you're focused on the property's kitchen. This is, after all, one of the most essential and well-used parts of any house. In preparation for this kitchen renovation, it's good to stay up to date on the current trends in appliances, so you know what's available and can find the best options for your needs.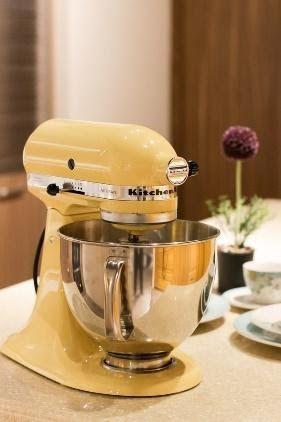 Smart Appliances
Smart home products have been growing in both popularity and range in recent years, so it's hardly surprising that more and more internet-connected gadgets are making their way into kitchens now. There is a smart device to handle pretty much every need, from tracking and ordering supplies to switch devices on and off while you're out timing cooking, and more. 
Do some research, and you'll quickly find a vast array of goods designed to talk to each other and save time, money, and stress in the home. If you're worried about the cost of repairs to these types of new products, keep in mind that you can always buy affordable home warranty cover for such gear. Companies such as AHS.com sell products that cover costs for repairs and replacements on electrical goods over the years. 
Black and White
If you like to keep things simple, streamlined, and elegant, you're sure to love the current trend for either sleek black stainless steel or cool, ice-white appliances in the kitchen. While shiny metal has been popular for decades, now more designers and homeowners are opting for bolder black goods. These options are not only easier to clean, but also give your kitchen a classy look. Black appliance finishes match well with a variety of other décor items, too.
On the other end of the spectrum, white is now being used in an increasing number of appliance products. It provides eternal appeal with its crisp look that evokes feelings of cleanliness and health. One example of this trend in action is Whirlpool's line of kitchen appliances called the "Ice Collection." 
Color is Back
Since last year, more people have started turning to bright and pastel colors to warm up their kitchens. If you're sick of plain shades and want to bring more exciting tones into your home's cooking space, go wild with bolder color choices or even soft, pastel hues. You'll find colored appliance choices in everything from microwaves, ovens, and fridges through to toasters, kettles, taps, and even sinks. This trend is perfect for people who no longer want to play it safe, and who enjoy creating a homely, comfortable vibe. 
Refrigeration Reboots
While refrigerators have had small design reboots over the past few decades, with changes to color and the ability to make ice and chill water, etc., they haven't changed a considerable amount. Today, though, manufacturers are starting to innovate more in this area. 
For example, there's a growing trend towards column refrigeration. This kind of design allows buyers to mix and match fridge and freezer setups according to space requirements, usage, and other personal taste factors. People can select more fridge space than usual or expand their freezer room if this is where they require more storage. 
Also, tech updates are influencing fridge design. Machines now tend to come out with more mod cons, including better odor seals, blast chillers, and varied temperature zones. Refrigerators are being increasingly designed to preserve freshness, so we don't have to waste so much food. Consumers can now keep different items at optimal temperatures in the fridge to suit individual product needs. Plus, these appliances now often clean internal air every 20 minutes and better absorb bacteria, odors, and ethylene. These features all help with food preservation. 
Steam Cooking
If like many people, you're interested in healthy living and cooking in a way that reduces nasties and increases the nutrients you consume, you'll be happy to learn about the trend for steam cooking. Appliances, ovens especially, are being converted to function using hot, pressurized steam. This is a helpful cooking method since it's versatile, both powering and sanitizing machines, and it also generally reduces cooking times (steam provides hotter temperatures than a traditional oven).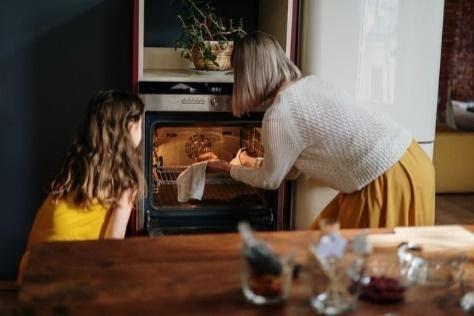 Health-wise, when you cook with steam, the moisture stays in food. You don't need to add extra fat or basting items during cooking, as you do with electric ovens that can dry out foodstuffs. 
As you can see from the above trends, there is plenty of development happening in the world of kitchen appliance design right now. When you're ready to buy new products for your home, you'll have plenty of options and features to choose from.