If you're a new homeowner, having the best mattress that'll last for years can make a difference to your experience in your new home. However, if shopping for mattresses isn't something that you do often, it's important to consider some factors in mind before you pick one that's suited for your needs.
Since buying a new mattress is an essential investment, it's important to purchase the one that's comfortable, functional, and helps you sleep better. Besides, it would be a waste of money if you have bought the wrong one.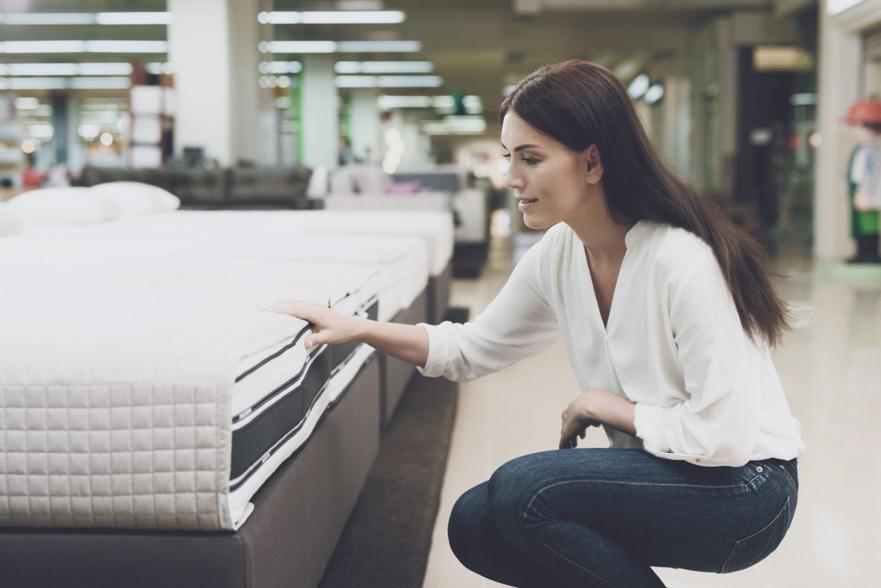 Whether you're shopping online or in local stores, it can be helpful to be armed with important knowledge about mattresses. You can visit Bed Advisor to know more information about mattresses. 
You can also keep these following tips in mind: 
Consider Your Sleeping Position
Your preferred sleeping position can help you make a well-informed decision. If you're a back sleeper, you should choose medium-firm mattresses, which can provide you the right amount of support and comfort for your spine.
For side sleepers, softer mattresses can be a good option as they cushion their shoulders and hips. Stomach sleepers, on the contrary, can get the most support from firm mattresses.
Do Research And Know Your Options
Regardless of your experience as a mattress shopper, you should do your research first when buying a new mattress. It'll be much easier for you to find the right one if you know what you're looking for. 
The best place to start is learning the difference between memory foam, latex foam, air bed, hybrid, and innerspring mattresses:
Innerspring Mattresses – These are the cheapest and the most common options for many people. An innerspring mattress offers a variety of firmness measurements and good support. However, it's not that durable.

Latex Foam Mattresses – These are a bit similar to a memory foam mattress, but latex ones are more elastic. A latex foam mattress is also a good choice for those who don't want the hot feeling of a memory foam mattress. Usually, latex foam comes in blended, synthetic, and natural varieties.

Memory Foam Mattresses – These are expensive but excellent for those who have aching muscles or sore joints. Unfortunately, these mattresses can be hot.

Air Mattresses – An air mattress enables you to customize the firmness depending on your preferences.

Hybrid Mattresses – These have a foam overlay and springs. The best hybrid mattresses offer the best of both innerspring and foam models. However, inferior hybrid mattresses are more likely to provide you the worst of both. Oftentimes, a hybrid mattress is available with either latex foam or memory foam.
Once you've narrowed down your options, it's time to consider the best style and size suited for your room.
Consider The Size and Style of Your Room
If you have a big room, having a bold frame with a bigger headboard as well as a strong finish can create a statement and give your room a focal point.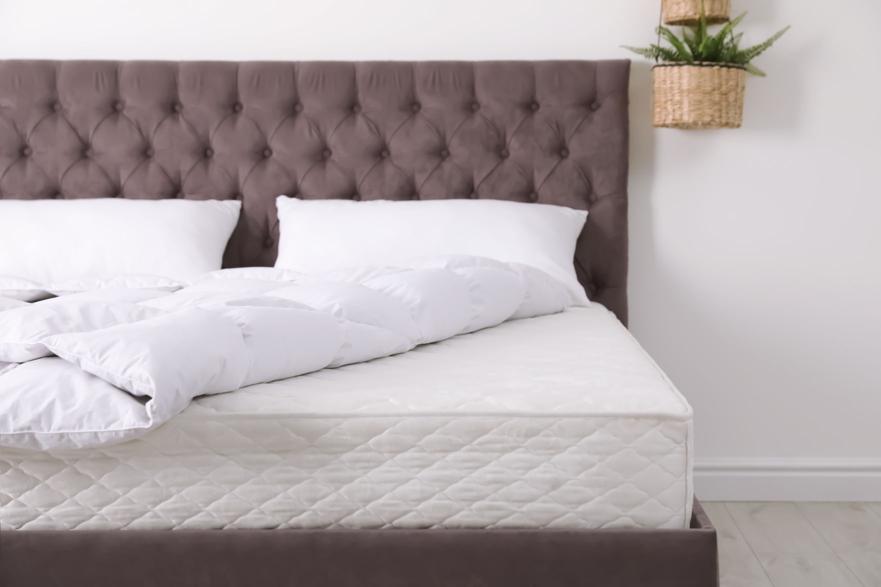 If your bedroom is small, it's important to avoid using any frames with big footboards or headboards as it may consume your space.
If you're aiming for a minimalist style, choosing a space-saving mattress can make a huge difference. Just improve the final finish by choosing the right furniture to complement or match your new bed.
Take Note of the Mattress Firmness
There's no standardized measurement when it comes to mattress firmness. It means that the firmness level of a particular manufacturer can be different from another brand. This is one of the reasons why you should try your preferred mattress first before you finalize your buying decision. 
Other manufacturers rank their mattresses by the firmness with the use of simple verbal descriptions, such as medium, soft, and firm, while others provide a 10-point rating system. Soft mattresses have 3-5 rating while medium-firm mattresses have 6-7 rating. A firm mattress, on the other hand, has a 7.5 to 10 rating. However, with every manufacturer having its rating system, what ranks as 7 may feel like 5 in other brand's mattresses.
In addition to that, never assume that an extra firm mattress is a good option if you have a bad back or a soft mattress will be comfortable. There are times that some people sleep best on mattresses that are somewhere in the middle, like a medium-firm mattress.
Try The Mattress Before You Purchase It
Although you can find a lot of options online, nothing beats a real showroom in a mattress store as it can let you experience all the available mattresses. Make sure to try the mattress you prefer before you buy it. You can ask the staff to assist you if you're confused about the options.
There are also other technical details you need to think about when buying a mattress. But, with the help of sales staff, finding a mattress that suits you will never be a challenge.
Read Reviews
Pay attention to what a mattress manufacturer says about themselves as they need to market their products positively. If possible, look for unbiased reviews from those who have bought the mattress you're interested in. Don't focus on reading the positive reviews only if you don't want to end up having regrets. 
Reading a mix of negative and positive reviews will help you make a smart decision when purchasing a mattress.
Pay Attention To The Warranties and Return Policies
Before purchasing a mattress, see to it that you understand the warranties and return policies available. This way, you'll understand your options if you're not satisfied with the mattress.
Return policies and warranties also differ by brand. Some mattresses have up to 10 years of limited warranty, while other warranties have fine print included. So, ask the staff for more precise information about your chosen brand's warranty policies.
Conclusion
It's tempting to assume that the more you pay for a mattress, the better the quality. However, a price tag doesn't always guarantee good quality and it doesn't guarantee that you'll personally find your mattress comfortable. So, make sure to do your research first and shop around before you finalize your decision and choose the mattress for you.