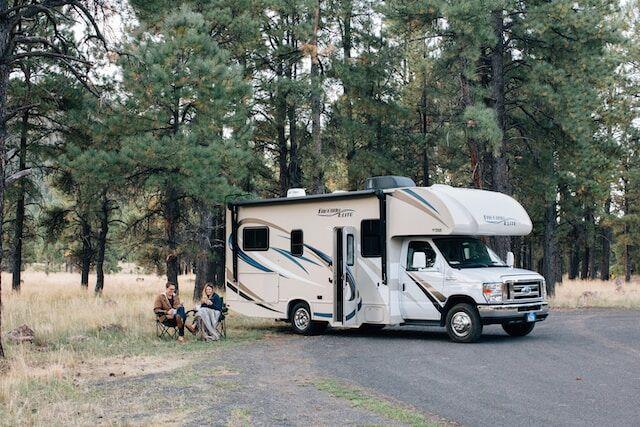 RV adventures are a great way to explore the open road while still having all the comforts of home at your fingertips. An RV adventure is an exciting trip or journey undertaken in an RV, also known as a recreational vehicle. It's a vacation that allows you to explore nature and spend quality time with family and friends without needing hotel stays, long airport lines, or other hassles associated with traditional travel.
Here are several excellent tips and tricks to help you make the most of your off-the-grid RV adventure. Before heading out on your trip, planning and preparing for emergencies is essential. 
Research Potential Camping Spots
The first step in planning an off-the-grid adventure is to research potential camping spots that offer access to clean water and basic amenities such as restrooms or shower facilities. You should also ensure that the area has enough space for parking your RV overnight. Find locations near public lands, national parks, or state forests that typically provide secluded, low-traffic camping sites. Visit websites like https://rvlifestyle.com/ for more information on RVs and the best camping spots you should know about.
Stick to the Basics
Sticking to the basics when boondocking is essential for a comfortable and safe experience. While you may be tempted to bring along all of your favorite amenities (such as an entertainment system or multiple appliances), these extra items can strain your limited power supply and risk draining your batteries prematurely. Instead, focus on essential items such as a fuel-efficient cooking stove or portable generator for electricity needs.
Be Prepared for Emergencies
No matter how well you plan and prepare for your off-the-grid adventure, unforeseen circumstances may arise that could put you in danger. To stay safe, carry a first-aid kit, extra water, and emergency blankets. Also, carry an extra set of car keys and a spare battery if your vehicle's power fails while boondocking.
Be Mindful of the Environment
The most important tip for any off-the-grid adventure is to respect and protect the environment you are visiting. When camping overnight, consider your RV's impact on the surrounding area (both natural elements and wildlife). Ensure that all waste is correctly disposed of in designated receptacles, pack out anything you bring in, and always leave the area better than you found.
The Benefits of RV Adventures
RV adventures can provide a unique and exciting experience for those exploring the great outdoors. RVing has numerous benefits, including access to remote areas that may not be accessible by other means of transportation. Additionally, RVs allow you to bring along all the comforts of home you are used to while still enjoying nature.
The freedom and flexibility of RV travel are one of its significant advantages. You can choose your route and destination without worrying about finding a hotel or motel at each stop. It also allows you to stay in places longer than traveling by car or plane, giving you more time to explore different locations and participate in activities such as fishing, hiking, swimming, or sightseeing.
Another benefit of RVing is that it's often much cheaper than other travel forms due to lower fuel consumption costs and accommodation fees. Furthermore, many campgrounds offer discounted rates for extended stays, making them even more affordable for budget-conscious travelers.
Finally, there's no better way to spend quality time with family or friends away from everyday distractions, like work commitments and technology, than an RV adventure. You can enjoy the fantastic outdoors without sacrificing comfort or convenience as with other off-the-grid adventure.
What are the Risks?
Though RVing has many benefits, it is essential to know the potential risks when boondocking. Safety is always your priority, so you should plan and take precautions in case an emergency arises. Always know your vehicle's limits, and never travel on roads that could damage your tires or suspension system. Additionally, ensure you have reliable communication equipment such as a CB radio or satellite phone if help is needed while off-the-grid.
It's also important to remember the legal implications of RVing. Make sure to thoroughly research any laws about camping or off-road driving before embarking on your adventure, as these can vary from state to state or even county to county.
The lack of modern RVing amenities and services can challenge some individuals. If you have special dietary needs or medical conditions, plan accordingly. Carry extra food and water supplies and any necessary medications that may not be available at nearby locations.
Conclusion
Off-the-grid RV adventures are a great way to experience the beauty of nature without sacrificing your comforts or convenience. While being mindful of the risks and having a comprehensive safety plan, boondocking in your RV can provide an unforgettable experience and lasting memories with family and friends. So never let fear stand in the way of enjoying all that nature offers; remember these tips before heading out on your next RV adventure.
Here are Some Other Articles Related to Your Search:
How to Clean an RV: 5 Interior & Exterior Cleaning Tips for RV Owners
Luxury RV's: Travel in Comfort and Style