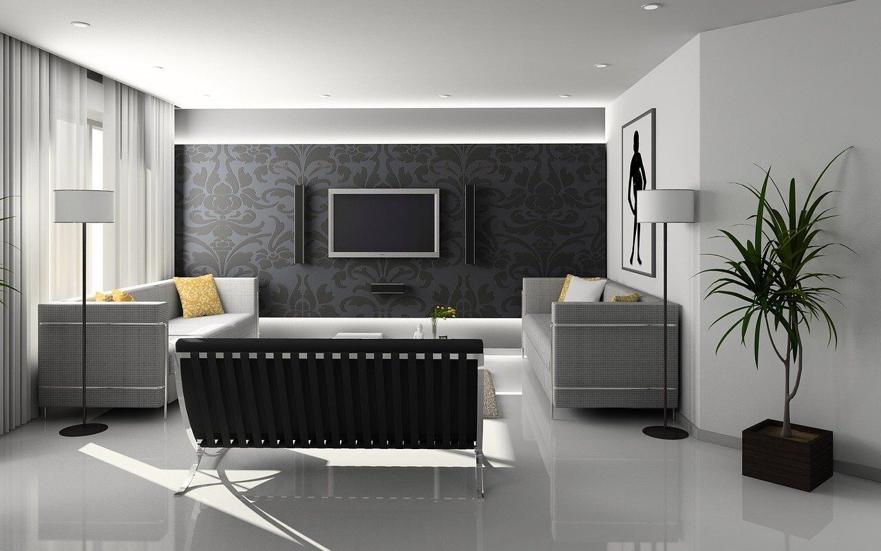 When you have a small home, you will want to decorate it to make sure it is exactly how you want it. However, it is important that you don't go overboard because this can make your home look cluttered. Clutter is not a good look in any home, especially in a small home. In this article, we are going to discuss some stylish interior design looks that work well in small homes so, if you are planning on decorating make sure you keep reading.
Look for Storage
Before you can start to decorate your home, you will need to make sure you have space to get everything done. If this is the case then, you should have a look at some storage options. Storage is great when you are decorating your home because you can move furniture and other items out the way so you can carry on what you are doing without anything getting in your way.
Once you have finished and you are ready to add in your furniture, you can get them from your storage unit. You will want to look for a storage unit near your home so you can pick up and drop off items easily, such as those offered by Safestore. On their website you can see Safestore's locations to check if there are any near you.
Choose the Right Colors
If you are hoping to incorporate some stylish interior into your home then, it is important to choose the right colors to work with. In a small home, dark colors can make the room look even smaller so, if you want to make things look a bit more spacious, you should choose light neutral colours. To add in a bit of color, you could have a feature wall with some paint or wallpaper but, it is still important to choose a light color or a light pattern. You should also try and match your accessories to your color scheme so it can brighten up the room even more.
Invest in Mirrors
Mirrors are great accessories to add into your home as they can give your room a bit of style and they come in many different shapes and sizes. Depending on where you place mirrors, you can create the illusion of a brighter and much more open space which is perfect if you have a small home. For instance, if you place mirrors in areas that reflect light or windows, the room will look much bigger. 
Be Resourceful
Since you have a small home, you might not be able to incorporate all the accessories and pieces of furniture that you want to in each room but, you can try to as best as you can. If you want to incorporate furniture into your home without it looking cluttered then, you should try and be resourceful and purchase furniture with more than one use. This way you can have the items you want in your home but without it looking overcrowded.
Hang Items
Instead of having items lying on the floor and taking up space, it is a good idea to consider hanging things where possible. Not only will this save you a lot of space but, it will also help you to create a stylish and modern looking interior in your home. For example, you can hang things like your tv on the wall to save space as you won't need a tv stand and, you can install some shelves to display accessories like photo frames, candles and even plants.
If you have a small home, you might be looking for ways to decorate it without making it look cluttered so, it is all about finding the right balance. Take our tips on board and you'll love the result!