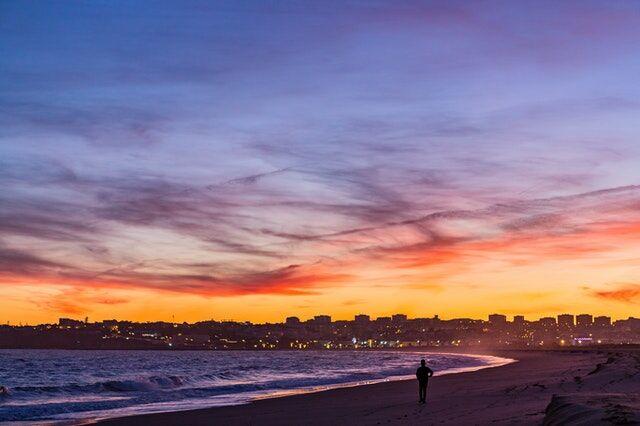 So many people have been let go from their jobs, and many industries have vanished into thin air; people are taking stock of what's essential. A growing number of people are giving up their life in the cities and suburbs and looking for a rural property where they can live off of the land. 
One of the places that seem to be attracting a large number of Brits and Americans is Portugal. The low cost of living, the nice weather, and laid back lifestyle are beautiful. Moving to Portugal is not as complicated as in other European countries for those from outside the EU.
Portugal is a beautiful landing spot if you are looking to get back to the land and live off-grid. In this article, I will give you some information on why that is such a good idea.  
Great weather
When you plan to live off-grid, the weather is a huge factor in how well it will go. You'll need plenty of sunlight for your solar power. And the warmer it is during the winter, the less energy you spend to heat your home. 
Also, growing your food is much more comfortable and abundant when you have the right growing conditions. Luckily, Portugal ticks all of these boxes when it comes to weather in just about any part of the country. 
The climate is mostly Mediterranean, with a few areas where it is continental. This allows you to take your pick of places where you want to live.  
Lots of rural homesteads
There was a mass exodus of immigration abroad plus a diaspora of rural people moving to cities like Lisbon and Porto. 
This means that many properties are left abandoned by the heirs who desire to live as their grandparents did. Often, you can get a farmhouse made of stone in decent shape for very little money. These houses need a lot of work. If you don't mind a fixer-upper, then this is to your advantage. This means that you can find a home that retains the heat in the winter and keeps it out during the summer as they were made for that kind of efficiency back then. And there is usually plenty of lands to cultivate. Usually, there are even fruit trees on the property already, so some work is done for you. 
Not far from civilization 
Portugal is a small country, so you are never far from the center of the action. You may feel like a million miles away from the nearest city, but you are usually less than an hour from a decent-sized one for all of your modern conveniences.  
And having visitors to your home is not difficult since you are near airports in Porto, Lisbon and even in Spain depending on where you end up. When you want to shop, relax at a cafe or restaurant or take in a cultural event, it is never far away.