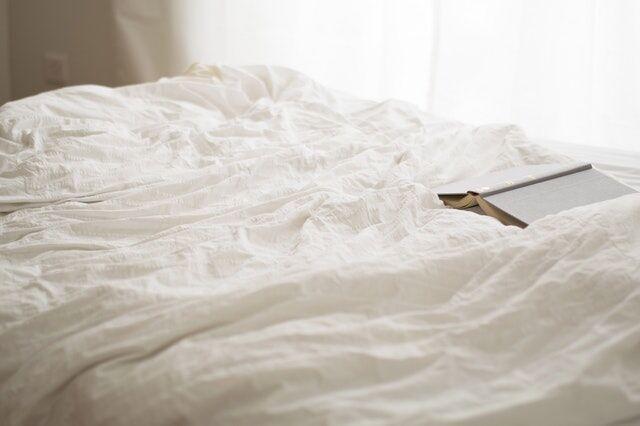 If you are looking to make your bed as comfortable as possible and get the sleep you desire, here are all the facts you need to know! 
Our beds are an essential part of our lives as we tend to spend a good chunk of our days in bed. Our bedding quality has a massive impact on the quality of sleep we get, and we must invest in enhancing our beds. Studies have shown that comfortable and organized beds allow for more restful sleep, helping individuals be more productive and cheerful. It is vital to have the right kind of bedding for the comfortable and warm bed you desire. However, the world of bedding is full of jargonistic language that can be daunting for those who are not as experienced, and we are here to help you navigate through this wondrous journey. So, here we furnish all the information you need to make your bed the coziest one.   
1. Get Acquainted with the World of Bedding
When we say bedding, it refers to various bed accessories, including bed sheets, blankets, and pillows. From mattress covers to fitted sheets, duvets cover, pillowcases, comforters, shams, quilts, and bed skirts, every item used to complement our beds plays a vital role in protecting our mattresses, making our beds snuggly and warm. 
Bedding items can be purchased individually or as a part of a bedding set, such as a comforter set or a sheet set (a fitted sheet, flat sheet, and two pillowcases). Picking out these items with care will help make your bed the favorite spot, and with the right bedding, you will sleep better while promoting good hygiene.  
2. Choose the Right Kind of Duvet
Before choosing bed accessories, we need to emphasize selecting the right kind of duvet, which can be considered the thicker version of a comforter. Duvets not only keep us warm but can also help our beds remain more organized, and that is why we recommend choosing wool; wool duvets are known to regulate temperature very well. As the fabric is breathable, it can keep you cool in the summer and warm during the winter, making woolen duvets a desired addition to our beds.
Along with the duvet, it is also a good idea to invest in a duvet cover to protect the duvet. Because of their warmth and comfort, bamboo duvets have become a popular choice among consumers.  
3. Pick the Perfect Pillows
Pillows can be categorized mainly into two types - sleeping pads and throw pillows. As the name suggests, sleeping pillows are the big soft pillows we sleep on and are generally encased in a pillowcase for protection. In comparison, throw pillows are decorative pillows that come in numerous colors and shapes. Throw pillows are the perfect way to accessorize your bed and add splashes of color to your room.
Additionally, picking the right type of sleeping pillow is essential because our head, neck, and shoulders rest on them, and any issues with the pad may result in back or neck pain. Pillows are recommended to be soft and comfortable while being firm enough so that our head, neck, and shoulders receive the proper support. From organic to feather, latex, or adjustable, pillows can be made from various materials, and one should pick a pillow that is best for their sleeping position. 
4. Decide on the Thread Count
Thread count refers to the number of threads woven into a square inch of fabric, and it helps us determine the finesse of the material. Bedsheets with a higher thread count are considered better. However, the sheet's quality also depends on the quality of the yarn and the weaving. Sheets with thread counts between 200 and 800 are considered fair, though some sheets have a thread count of 1000.  
5. Choose the Right Fabric
Along with the thread count, we also need to consider the type of fabric used. Bedsheets can be made from various materials, including cotton, linen, bamboo, and silk. As breathable fabrics can adjust the temperature, they are the ideal choice, and the rest depends on the consumer's preference and taste. 
Each type of material has its advantages. For example, Egyptian cotton is known to give beds a crisp finish, whereas silk is less wrinkly. Egyptian cotton is thin and plush yet extremely strong and long-lasting, while linen is more breathable and will soften with use. Sateen is said to be more decadent and soft, with a shiny and smooth finish.  
6. Try Bamboo Sheets
If you have never slept on soft bamboo sheets, you must give it a try. Not only are organic bamboo sheets softer than other materials, but they are also more breathable, which allows for a more luxurious sleep. Their durable nature and comfort level have made them a popular choice in recent years. The sheets are also naturally hypoallergenic, antibacterial, and moisture absorbing, and they are available in a kaleidoscopic range of colors. And despite the cost, these sustainable sheets are genuinely worth the investment.
Conclusion
Our beds can be considered to be our comfort zone. From keeping us warm, beds play a significant role in our lives to allow us to sleep peacefully. We are said to spend 227,760 hours or 26 years of our lives sleeping, and just like every part of our lives deserves the best, our sleep deserves that too. And therefore we must invest in making our beds the best they could be. Besides, we all deserve this comfort after a hard day of work.