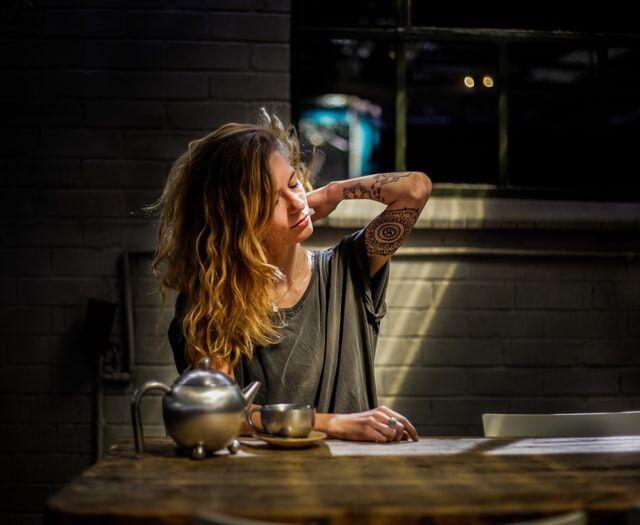 We all suffer from aches and pains from time to time, and one of the leading causes is how we sleep. Whether that's because of our position or because we're sleeping on an old, worn-out mattress, both can harm our bodies if we're not supported correctly. If you struggle with back pain regularly, you may benefit from a mattress designed for more support. Read on to find out more. 
Sleeping positions 
There are many reasons you may be suffering from back pain, especially in the lower lumbar region, which can be prone to twisting and straining — one of the reasons could be that you're sleeping on a worn mattress. Generally, you should change your mattress every 8-10 years, so if you're finding that you're waking up with back pain or you're noticing sagging or new lumps in the mattress, it may be time for an upgrade! 
The positions we sleep in can impact the pain we may feel when we wake in the morning and is usually due to our mattress providing us with inadequate support. 
A few of the most common ways to sleep include side sleepers, which require support and pressure relief for their joints during the night, and stomach and back sleepers, which are positions that need the most help for your back. Sleeping on your front or back on the wrong mattress can lead to your torso sinking further than your legs and upper body, creating a curved spine — this commonly leads to damage and pain. 
Features your mattress should have. 
If you suffer from back pain, there are a few features that your mattress should have to ensure you're getting adequate support. If you're a back or stomach sleeper, choosing a firm model may be the best option. The main goal when choosing a mattress is to ensure that your spine and other parts of your body are aligned — there shouldn't be one part of your body that is not touching the bed when lying down. Your mattress must accommodate the curvature of your spine too. 
Choosing a soft mattress for back pain is not advised, as your body will be pulled out of alignment. Softer models are recommended for side sleepers that need relief on their hips and shoulders. Below, we'll look at 4 of the best mattresses to help with back pain. 
1. Coil 
A coil mattress, often called an innerspring mattress, can be beneficial if you suffer back pain. They are the most traditional type of mattress, made up of springs to offer a bouncy, breathable, affordable solution. There are many different types of coil mattresses, but generally, the higher the coil count, the better quality and support you will receive. Although these mattresses are recommended as an affordable option, it is worth noting that you will have to replace them more regularly to receive sufficient support for your back continually.
2. Memory foam 
These mattresses are some of the most popular on the market because they are made from a material that molds to the shape of your body. The foam sinks wherever you put pressure on it and can support your spine evenly. There are different forms of memory foam mattresses that have pros and cons, such as traditional memory foam that cradles your body shape but retains heat. So if you're a warm sleeper, this may make you uncomfortable. 
You can also choose from plant-based memory foam and gel memory foam. Gel memory foam can help with the issue of being too hot during the night, as it allows for a cooler sleep surface and offers the same benefits as traditional memory foam. 
3. Latex 
Latex mattresses are some of the most environmentally friendly mattresses on the market, so they're great if you're worried about your carbon footprint. Not only that, but they can provide the same benefits for your back that you'll find with memory foam, too — but with slightly more bounce, so if you're not a fan of the sinking feeling, this one could be for you. They are hypoallergenic and can easily support your spine and contour your body. 
4. Toppers 
Mattress toppers are a way of introducing additional support to your mattress. They come as a sheet and can be applied to your mattress in seconds. They come in various materials and thicknesses, but you must choose a topper that can help with your back pain. Selecting a product that supports your spine, like toppers made of latex and memory foam, is best. They can provide effective joint support, choosing whether you need extra softness or firmness.