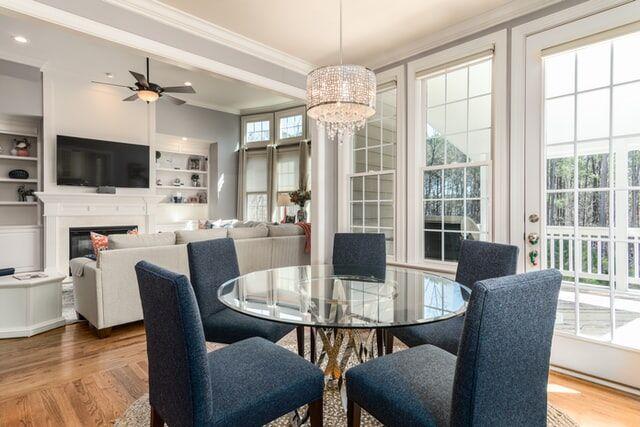 There are several reasons to buy new windows for your home, and they're all good reasons. Perhaps you've noticed a draft, condensation, damaged sashes, or rotting frames, or maybe you're looking to remodel or build a new house. If any of this sounds familiar, new windows should be in your future. Here are some essential things to look for when buying new windows.
Measure, Measure, Measure
Whenever you're considering window replacement, the first and second thing you want to measure. Have you ever heard the expression, "Measure twice? Cut once?" The same advice applies here. Getting the correct measurements of your windows ensures a good fit and protection from the outside. When you measure, be aware that the window will be ¼ inch narrower than the opening. 
Window Types
All windows are not created equal. There are single-pane windows, double and triple-pane windows as well. No matter the number of panes, they can be double-hung. This means that the window will tilt inward so that you can clean it. Sliding windows are great for more expansive windows, but they are typically shorter. Crank-out windows have a variety of applications and measurements and are also the most energy-efficient. 
Materials
Window frames are usually made from wood, vinyl, or fiberglass. Fiberglass or composite windows are the most durable and tend to last the longest. Vinyl is trendy due to its cost and the selection of colors. If you're looking for the most character or keeping the theme or look of your home, wood may be the best selection for you. 
Glazing
The type of glass is also necessary. Low-emissivity coatings are what improves the efficiency of your windows. This coating regulates the amount of heat reflected or absorbed to improve heating and cooling costs. In warmer climates, 3-coat-Low-E is best, and in cooler temperatures, 2-coat-Low-E is better. You may notice that the 3-coat-Low-E glazed windows have a more noticeable hue than the other. It is usually a greenish or bluish tint.
Timing is Everything
Be sure to look out for the weather. Unless it's an emergency, most homeowners do not opt to replace windows in the coldest months. Although window installation is a relatively quick process, having an empty window for an hour can undoubtedly change the temperature inside your home. The most common time to replace windows is late spring, early summer, and fall. If you're doing new windows on a new build, you'll want to consider any imminent inclement weather. The easiest thing to do during a window replacement is to get out of the house for a couple of hours while the installers take care of business, regardless of the time of year.
Buying new windows doesn't have to be a stressful experience. Whether you're buying a handful of windows or outfitting your entire house, you'll likely need a variety of window shapes and sizes. Now that you know what to look for, you can have a little fun choosing your window and focusing on its styling rather than selecting the right glazing or the most efficient ones.