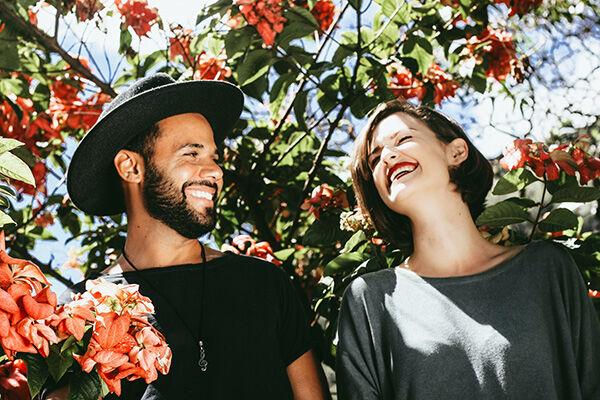 Anniversaries are once in a year of celebration in every relationship. That's why some couples planned everything ahead of time to make it perfect and memorable for that most awaited day celebration.
Some couples will typically eat in a fancy restaurant, watch movies in the cinema, travel inside or outside the country, buy gifts, flowers, chocolates, and many more. These are only a few traditional ways that couples do to celebrate their anniversary, which is the most important day of their relationship.
However, you may be thinking that those types of celebration won't give you any excitement anymore and find it very common. That's completely understandable; everyone wants to have a new and unusual way to celebrate a couple's special day that will mark your uniqueness.
Now, if you're up to a unique way to celebrate your anniversaries, below is the list of three untypical ideas to celebrate your anniversary with your partner. New ideas that you haven't tried before as a couple. These anniversary ideas might get your interests.
Try New Food
In every celebration, whether it's a birthday, thanksgiving, or even small gatherings in your home, food will never be absent. How much more during anniversaries? That's why trying to eat new food combinations on your anniversary is a great idea that can add more excitement. For other couples, this is not an interesting idea but few are also up to this type of challenge.
Imagine, to cut up a cantaloupe, apples, cucumber, or any veggies and fruits for your salad, you got to think of cubes, dice, brunoise, or some other form of cutting that makes it more appealing to eat. How about adding new cuisines to your dinner table? Ever tried tempura dinner dates? How about going for exotic tastes by dining on venison, game meat, raw shellfish, or snails?
Celebrate With Nature
Choosing your anniversary to celebrate with nature doesn't always mean you go for camping, geocaching, boating, or even canoeing. Always be an experimental partner, you can mix the fun and give back to mother earth at the same time.
You can do kayaking while picking plastics in the ocean, hiking while getting those litter in the mountain, or any environmental activity that will match your interest as a couple. Both of you can spend some quality time together while engaging in a moving activity at the same time.
Don't Celebrate Your Anniversary
Have you ever imagined not celebrating the most special day of your relationship as a couple? A day you wished to be a memorable one, but both of you will not go out for dinner, no gifts, chocolates, or even flowers.
You may wonder if there were couples who are doing this and not celebrating this form of occasion. But to answer your curiosity, yes, there are also famous names like Will Smith and Jada Pinkett Smith. They even admitted their anniversary means nothing to them as a couple anymore.
However, it doesn't say though, that if you don't celebrate your anniversary as a couple, then it will weaken you as a pair. Don't think that way, especially in today's situation, that we are in a pandemic. Both of you should understand that growing up will also load you with significant responsibilities, and there are more critical issues that need to be done first. Remember that it's always the love, laughs, and thought that counts and not the material things.
Takeaway
Anniversaries are milestones in a relationship — a day that remarks your bond of love as a couple. It's not just a celebration to spend and waste money, but a reminder that you have another year to look forward as a growing couple. Considering untypical anniversary ideas is not bad, especially for new couples who're planning to celebrate their first anniversary.
Note that money will always be an issue, that's why save as much as you can ahead of time if you're planning for an extravagant celebration. But if you're up for a simple celebration that doesn't require too much money, then it's better! As long as it is intimate, that's what matters the most. Moreover, remember that an anniversary can happen once,  but you have everyday in the calendar to celebrate your love.