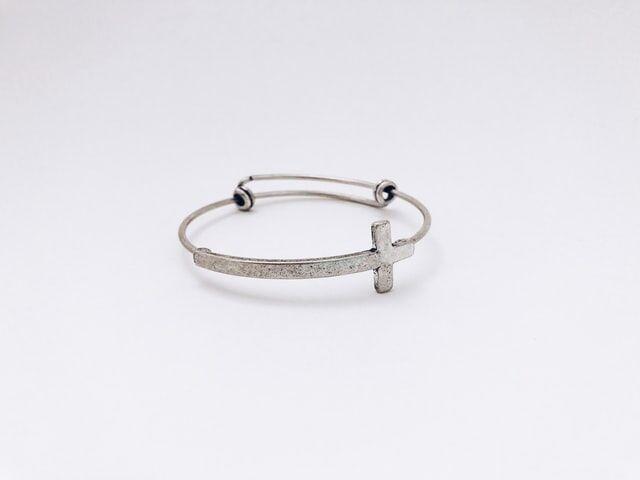 The best gift ideas come from the heart, and it's your heart that will lead you to the perfect gift. But if you're having a hard time finding an appropriate present for your mom, we've got eight clever ways for you to get inspired so you can find that perfect gift.
To get you started on your journey, we asked moms what kind of gifts they want the most this season, and then we researched some of their favorite products, including:
Aromatherapy Diffuser 
Wireless Headphones  
A Robe 
A Handbag
Skyline Scarf by Jot + Jug
Wooden Jewelry Box
Bamboo Cutting Board
A Novel
Let's start with some fun ideas:
No. 1: An Aromatherapy Diffuser. Your mom is a health guru, and although she's gentle on herself, she's tough on everything else. Aromatherapy diffusers are a great way to ensure everything in her home is clean and free of bacteria. Include her favorite scents like Lavender, the classic; Eucalyptus for a clean scent; or even Peppermint for an energizing breath of fresh air. The three aromatherapy diffusers we recommend are:
The Russell Hobbs ­Aromatherapy Essential Oil Diffuser.
The InnoGear Aromatherapy Essential Oil Diffuser.
The VicTsing 300ml Ultrasonic Cool Mist Humidifier with 2 Working Modes and 7 LED Lights. 
No. 2: Wireless Headphones. Your mom might be a bit of a tech nerd, and although she loves listening to music on her phone, she might find wired headphones annoying when they get tangled up in her pocket or purse. Wireless headphones completely free her from frustration by ensuring that she can listen to music no matter where she goes.
No.3:The wooden jewelry box. The wooden jewelry box is a timeless gift that is perfect for your mom. It is something that can be passed from generation to generation. This beautiful jewelry box has been crafted from the best wood quality and is finished in a classic natural color. A wooden jewelry box can hold all your valuables and bangles in a sophisticated way. So if you're looking for a timeless mother's day gift, this could be a great place to start. Wooden boxes come in a fantastic variety of styles and finishes, allowing you to find the perfect match for your mom.
No.4:A Handbag. Whether your mom is into fashion or she's more of an outdoorsy girl, there is always a good chance that she could use a new bag if you're looking to splurge- check out www.bagover.com. And who doesn't love a great bag? If you're looking for a fun and creative idea, consider getting her a personalized set of initials to make it even more special.
Personalized monogrammed items are an excellent way to show your mom that you love her and that you were thinking of her. And for those who aren't sure what to get, a personalized item is the perfect solution. If you're shopping for a fashion-forward mom, consider a purse, a clutch, or a crossbody bag. The mom who loves to shop can use her personalized initials to remind how thoughtful you were to give her such a special gift.
No.5:Bamboo Cutting Board. Your mom is pretty much always cooking something, so why not give her something useful? She'll be able to chop veggies with ease, and depending on the style, she can even store her kitchen tools underneath it. Bamboo cutting boards are also very stylish and come in a variety of colors and sizes. They can be found on Amazon starting at $8.99.
No.6:A Novel. Is your mom a bookworm? Moms like novels and short stories (she is a busy woman, after all). One of my favorite books is one of her favorites: The Round House by Louise Erdrich. I can't tell you how many copies of this novel I've bought for my mother and friends. It's a heartbreaking story about a woman and her son in the face of sexual assault and is told through their tribal connections and Native American culture. 
The Other Side of the World by Stephanie Bishop was another gift I gave my mom for Christmas. It is a fantastic novel about a girl who is trying to find herself in New Zealand. She travels there alone with no friends or family and discovers so much about herself, the people around her, and the world we live in throughout her stay.
No.7:A Robe. Why? Because everyone needs one. A cashmere robe is a perfect gift for your mom (or your wife, or your sister, whatever your mom equivalent is in your life). A robe is a great gift for a mom because she can enjoy it every night, after a long day of work and comforting your children at night. But you have to spend a lot of time choosing a good one! That's easy to say, but many stores don't have the right size or cut. It's essential to select a model that fits perfectly with your mother.
Now, how can you choose the right robe? First of all, think about the model you want to give her. For example, if she is young, she will probably prefer something simple, without any decorations. If she is a classic woman, then a robe with a print or a pattern could be a great choice. The second step is to consider the fabric. We all know how moms like to take care of themselves and their skin, so be sure the one you choose is made from high-quality material.
No.8:Skyline Scarf by Jot + Jug: Need we say more? I'm a massive fan of this line, and while turquoise is my favorite color, this scarf is so versatile and beautiful that I can't help but add it to this list. It comes in a ton of colors and is the perfect present for any stylish mom. It can be tied in your hair, around your neck, or draped over your shoulders. Quietly sophisticated and luxuriously lightweight, this scarf is perfect for that stylish mom in your life!