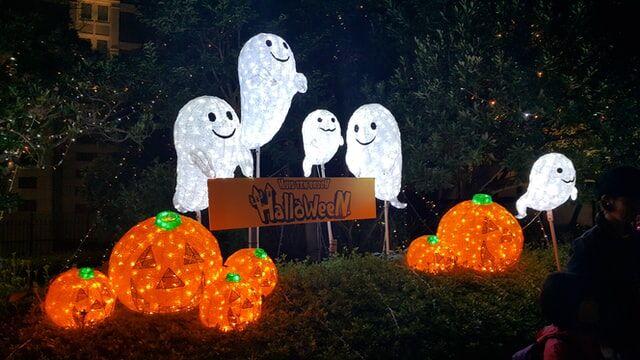 Halloween is often considered a kid's holiday. However, adults can enjoy the spooky celebrations as well. Adults may not go door to door, but you can send someone you care about some treats. Just consider these seven great options to fill Halloween gift baskets for adults.
1. Seasonal Candles
Candles are perfect for Halloween. Not only do candles provide seasonal scents, but they can also create the ideal flickering ambiance. Some scents are welcoming, like pumpkin spice, but others can be spookier for a haunted house vibe. This gift is both fun and practical for any Halloween lover.
2. Warming Drinks
Kids may crave candy, but you may want more than sugar if you are an adult. Choose from any number of alcoholic beverages for a warm, fall greeting. You can also include a selection of hot drink mixes like apple ciders or teas. A warm drink can be perfect for a cool fall night, and drinks can make the spooky season more fun.
3. Spooky Decor
You are never too old to decorate for Halloween. Maybe the task is to welcome kids trick or treating. Maybe there is a Halloween party on the agenda. Whatever the case may be, a little Halloween decor is fantastic when putting together Halloween gift baskets for adults. There are all sorts of styles to consider. Look at skull soap dispensers, ghost placemats, and more.
4. Halloween Apparel
Not everyone wants to wear a costume, but there are still plenty of ways to dress up for the season. At Christmas, everyone invests in an audacious seasonal sweater. Why not continue the tradition at Halloween? Look for goofy sweatshirts, over-the-top vests, or spooky socks. You can even throw in Halloween accessories like earrings, rings, or necklaces. 
5. Bottle Stickers
Stickers for bottles may seem a little excessive, but they are incredibly fun for the season. Just think about it. Instead of reaching for a bottle of wine, you find a vial of rat poison. When you want to pour a glass of whiskey, you reach for the spider venom instead. These labels are especially fun for parties!
6. Adult Coloring Books
Adult coloring books provide a great escape with their precision and color. If you know someone who likes to color, then brighten their fall with a Halloween coloring book. These adult variations are far more detailed and intricate, and they can provide hours of fall fun.
7. Snacks and Goodies
Be honest. You never really outgrow the desire for treats. Go ahead and give someone you care about their gift basket full of seasonal specialties. Chocolates and candies are fine choices, but also think about sausages, cheeses, and sauces. There are plenty of great options like the ones available at Hickory Farms. Browse the selection to build the perfect Halloween gift basket.
Never Outgrow Halloween
As these ideas for Halloween gift baskets for adults show, Halloween is a holiday for all ages. Put together a basket for someone you care to scare today!