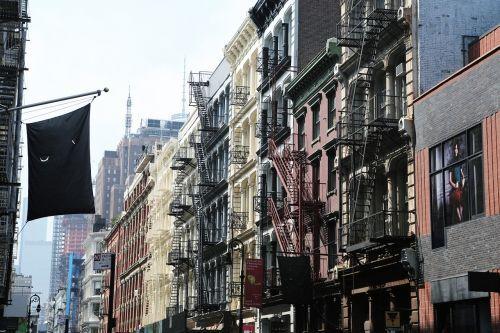 Moving to the Big Apple is as daunting as it is exciting, navigating one of the most densely populated cities in the world is not an easy feat. We have put together this guide to make becoming a New Yorker a whole lot easier. This is a list of points to keep in mind when looking for rental apartments, in no particular order:
1.     Complete Clarity & Total Transparency
As thrilling as it is to be moving to one of the greatest cities on earth, now is not the time to be vague and unclear. Be honest and up front with regard to any information that is pertinent to your application. Ask questions about any concerns you may have and give answers that are straightforward. Do not try and hide anything, it will only come back to haunt you afterwards.
2.     Make Sense of the Cents
Take your time to truly know your budget on this one, this is a big move and unless you are willing to have a roommate (or three), you need to know exactly what you can and cannot afford when looking for apartments to rent in NYC. The general rule of thumb to work on is your annual income needs to be at least forty times your monthly rent. Alternatively, if you are looking at a guarantor from the tri-state area then they will need at least eighty times your monthly rent in capital or shares. Those roommates seem like a pretty good option around about now, do they not?
3.     Brokers Matter
Find a great broker, trust me. I mean a really, really great broker – not Cousin Sam's ex-wife's broker (unless they are great) but a sincerely reputable one. This is especially important now during the Coronavirus pandemic, there are many virtual tours on offer and what you see is not always what you get. Ask questions and do your homework before accepting anything.
4.     Nearby Places
You will need to know what you will be around and what will be at your disposal. Things to check should include public transport, grocery stores, restaurants, bakeries etc. You will never really run out of things to do in NYC but it is wise to do a late-night soundcheck – nearby bars and clubs will not be an evident problem during the day but when it is 3am and you cannot sleep then it becomes a totally different story.
5.     Create a Checklist and Actually Check It
If you as unique as your first year in college was, you are likely to want to decorate your new pad until it becomes the perfect window into your soul. As great as that is, check if you need permission. Likewise check what services are included in your rental, laundry, parking, that sort of thing – it is a whole lot easier negotiating for perks that it is to negotiate on price.
6.     Do Not Bug Out
Bedbugs are a thing everywhere but especially in big cities. It is an incredibly good idea to check the Bedbug Registry for any ongoing infestations that you should know about. This is also a great question to ask, knowing the building's history of previous infestations and how they were managed will go a long way in helping you decide on whether or not to move in.
 7.     Never. Just. Assume
Pets are not always allowed; parking is not always free and sometimes you will need to be a whole lot quieter after 10pm. The stark reality here is that not everyone appreciates your flute recital as much as your mom does – it is best to check what would be expected of you.
8.     Safety First, Always
Living in a massive city can be extremely daunting and for your peace of mind (and Grandmas') it is imperative that you do research on the safety of the area you are looking to move to. Crime statistics are readily available from your nosiest neighbors or just ask the interwebs.
9.     Maintenance Requests
Always remember to find out who handles and actions these requests in the event that something goes bump in the night. Check your lease agreement or ask your broker or landlord before moving in.
10.  Renter's Insurance
Although this is not always a requirement, it is best to know upfront, so you do not end up being surprised at the last minute.
We have just about covered everything that you may need to think about before considering your move to one of the greatest, busiest cities in America. Good luck!