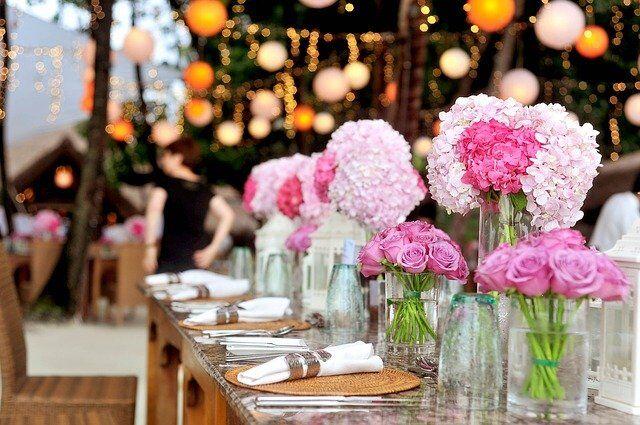 The world starts to reopen, and events (real, in-person ones) are once again something to add to our list of activities. 
As a result, the event planning industry is booming, with about $845 billion in sales and 5.9 million jobs per year. And, a large part of this money is going towards venues. What's even more encouraging is that the trend seems to continue since the U.S. Bureau of Labor and Statistics estimates an impressive 11% industry growth until 2026.
So, if you have a suitable space you could rent out for events, now is the best time to consider making a move. Still, it can be a bit confusing to start things up, especially if this is your first time renting out a venue, which is why we will break down the process and offer a few tips to make sure you are prepared for this new adventure in your life.
Know What you Want  
First and foremost, it's essential to know what type of space you have and what kind of events you want to host.  
While this may sound obvious, especially since you own the space, many beginners don't know what it entails to host an event. Moreover, they don't see the number of people who would fit comfortably in their available space and can't picture a realistic image of the event organization activity. 
Try to imagine how you want the space to be used to have a steady source of income. After all, most parties and events (such as weddings and proms) have a seasonal aspect. Therefore, you can have a mixt type of space. For instance, during the week, artists could use the venue to display their work (an art gallery), and during the weekends, you could organize livelier events.  
Also, to keep track of everything and make sure you don't overbook, you can use a venue booking software tool. It will make your life easier!
Draw Up and Expenses Plan 
Even if you are the owner of the building or space, you're renting or using as a venue. You will still have monthly expenses such as maintenance and cleaning, taxes and insurance, advertising, and staff payroll (if you have employees). Of course, depending on the type of activity, you may have other expenses, so it's essential to be aware of how much you invest in this business. 
Once you know the monthly expenses, you'll know just how much you need to make each month to cover them and get yourself a profit. However, the venue rental niche is quite competitive, so you may not be able to charge as much as you like. In this case, you'll have to get creative and find new ways to attract more customers or draw down the expenses. 
Understand Your Responsibilities
Depending on the type of activity, your space will need several permits and licenses to have the right to operate as a venue facility.  
For instance, if alcohol will be served, you will be required to apply for a liquor license. Also, you will have to schedule a meeting with the Fire Inspector, who will establish (among others) the maximum capacity and closing time (depending on the location).  
The situation is different from one state to another, so make sure to contact the local authorities to get an accurate list of all the things that must be done to run a legal business. 
Spruce Things Up
Once you're out of the woods with the legal and financial stuff, you can finally start having a bit of fun with the design and arrangements. Also, make sure your venue respects the COVID-19 prevention rules that were specially designed for significant events.