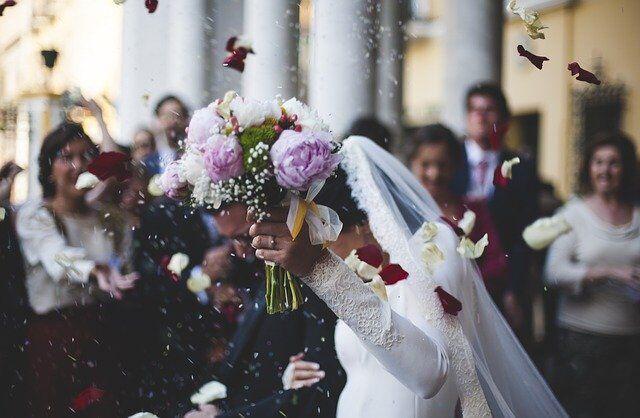 Planning a wedding itself is a tiring and stressful task, not to mention in the times of pandemic. Besides doing all the planning you would typically do, there are some restrictions to obey. Otherwise, you might remember this magnificent and romantic day as not magnificent at all.
With the COVID-19 still hitting hard in some areas, different countries have different approaches to the subject of weddings and divorces. Most of the rules and regulations will depend on where you live, and what is the current coronavirus-related state in your home country at the moment.
As the situation is evolving and changing dynamically, you should follow the media updates daily to ensure that your knowledge of wedding safety restrictions is valid.
In this article, you can learn more about throwing safe wedding receptions in different states in the USA. Keep on reading if you want to know the details of some areas.
California
Couples wondering how to get married or how to get divorced in California safely in the times of coronavirus should know that this USA's state has one of the most rigorous restrictions when it comes to events of this type.
Due to social distancing requirements, many smaller venues are closed at the moment. Others, significant enough to obey the social distancing rules, allow throwing boutique wedding ceremonies, along with small reception events.
For couples with big wedding plans in California, professional wedding planners suggest rescheduling the event for the summer or fall of 2021 the earliest. Otherwise, the couple will have to limit their expectations, when it comes to the guests, area, and overall splendor of the event.
Most naturally, a lot of people don't take postponing a wedding party as an option. In such a case, they can throw a micro-wedding or a minimony.
Micro-wedding is like a regular wedding, but the number of guests is downsized to about 30 people. Minimony is when a small celebration with a sit-down meal takes place, and the more massive party postponed for the future. 
Texas
The situation is different in Texas than it is in California. Here more venues are open and ready to host a wedding reception.
If a couple wants to get married inside a venue, the maximum limit of people inside the building is 50% of the total space available. That means if the site fits 100 people typically, now you can have only 50 people inside; if there were 60 places available, now no more than 30 guests can enter the location, and so on.
The great thing about planning a wedding reception in Texas in times of COVID-19 is that there are no outdoor occupancy limits for the event. It means that as long as the wedding will take place in the open space, all of the guests can come. However, they will need to follow proper health protocols.
It is best to ask the guests to wear masks, practice social distancing, and make sure they are healthy before attending the ceremony.
Arkansas
Couples wanting to get married in Arkansas state can throw wedding receptions of up to 100 people.
The wedding party can take place in a venue, but the locale must follow a long list of requirements, such as providing hand sanitizer stations at every entrance and exit. Salad bars and buffets are strictly prohibited. Guests must practice social distancing and wear masks during the ceremony.
Even though you can have a wedding party, most of the almost-newly-weds in Arkansas have postponed their wedding dates to the following year.
Florida
The wedding industry has taken a significant hit from COVID-19 in Florida.
'A lot of our couples have downsized, so we had one bride who was planning on getting married on a cruise ship, but she eloped, and it was just two of them,' says Tina Gebel, owner of Florida Sun Weddings.
Less determined couples have decided to postpone or even cancel their wedding ceremonies due to the various uncertainties such as the allowed number of guests, dates, and possible places of gathering.
Until May 2020, there was no word whether the governor's reopening plan would include significant events such as weddings or not.
Conclusion
Throwing a wedding reception in times of pandemic is a challenging task. You have to monitor the world's situation closely and be updated on the new rules and regulations referring to your area and larger gatherings.
Some couples will decide to get married anyway, inviting up to 30 people, asking the guests to practice social distancing, and providing hand sanitizer stations at the venue entrance. Other pairs prefer to wait until it is all over and postpone the big day to 2021.
You have to decide whether throwing a small wedding is satisfying enough. If it is, make the event take place in a COVID secure location such as outdoors, or a spacious venue. That way, you can follow the rules and keep all the guests socially distanced.