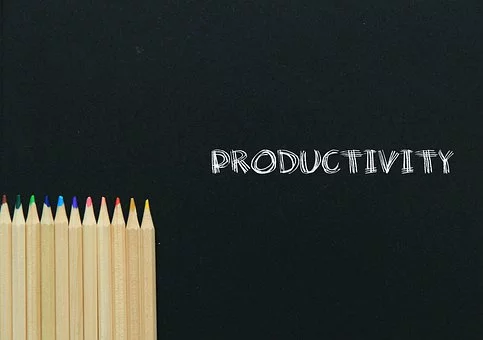 Getting the most out of the workplace, and the workers in it is a desire for any business owner. Efficiency is sometimes king when it comes to running any kind of business, big or small, but often we find ourselves at a loss for how to achieve this. While great employees or coworkers are at a premium, there are ways to find solutions to some productivity issues without having to find the perfect job candidate. Technology, and especially software, has evolved so much over the past few years that the workplace is becoming streamlined for our benefit.
With these advancements, it is evident how and why people are always looking for the next great piece of software to help improve their business. 
Thankfully, these tips and options are here to provide you that information so your workplace can run as smoothly as intended, which is good news for everyone - especially your profit margins.
Payroll services
Employees are usually concerned with helping the business, but they are also really aware of how much money they are making - and rightfully so. No one wants to work for free, and this is an obvious issue to address when it comes to making sure everyone is getting their fair pay. One problem when it comes to a business is managing all of the payments due, and this payroll solution comes in the form of services and software to help manage it for you. While you do still need to be on top of your own paperwork and data, the ability to have software help you out saves a lot of time and money figuring out the payments for your employees and helps keep everything organized, which is a big issue for a lot of business owners. Most importantly, it keeps your employees happy and ensuring that they are owed what they earned.
Messaging and communication
Connectivity is more important now than ever. The future of business is quickly going digital, and for many, it is already there. This is why communication technology and messaging services are vital to long term success. Being able to be in contact with suppliers, retailers, consumers, and other individuals or other businesses at the tips of your finger is vital. Phone and email are always the go-to, and there is nothing wrong with them at all, but you need to have more means of communication. Peer-to-peer apps are something that a lot of entrepreneurs use just because they never know how someone might need to contact them. It is also handy to be aware of how this technology works in the event that you plan on adopting it for your own business as your means of contact.
Website building and domain hosting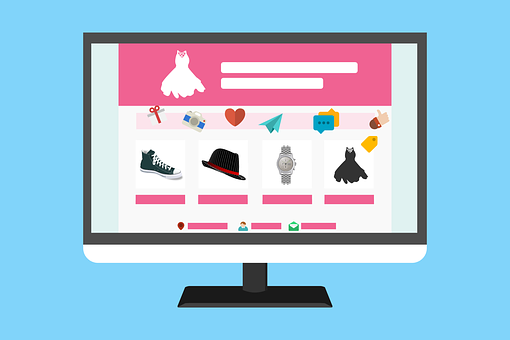 If connectivity is more important now than ever, then website creation and hosting are even more important. Any good business will have a website. This is almost common sense in 2020 because of the fact that the internet is the biggest channel of activity and information that has ever existed in terms of market audience. While it used to be a daunting task to make a website because of all the coding, it is no longer like that. Simple domain creation services, like WordPress, offer flexibility in creating a site that is worthy of your business. They offer tools, widgets, and templates to streamline the whole task. Similarly, once the website is created you need a reliable hosting service that will make sure your domain remains yours and operational. Through many of these website building sites, they provide suggested services, and with such low fees, it really is a great way to boost productivity by increasing audience engagement with your business.
Ergonomic office supplies
You might be thinking, "How are office supplies technology?" and the answer is that nearly everything we use now is technology. Office chairs, keyboards, and other products are all examples of engineered goods. Ergonomics is one of the best ways to help your employees get the most out of their time, and yours, while on the job. Lumbar support in chairs will improve their mood and physical posture, and stand up desk and ergonomic keyboards are great for reducing minor injuries that are caused by repetitive strain. Software and other technology are good to have, but it is also important to remember how the body operates while under stress, and notably, how productivity is affected when employees do not feel comfortable while doing their tasks.
Management and planning software
For the overall goal of being more productive, not much can beat management and planning software. It is always important to set goals as a business, but sometimes it can be hard to stick to them if they are not well planned out. Managing these goals and expectations is clearly as important as having them, so software to keep track of to-do lists and other needs is useful. What many businesses fail to do is to account for how many projects they might have on the go and start scrambling. Financial planning, projects, data files, all of these are things that need to be kept organized or you run the risk of falling behind on work or being bogged down because you are scrambling to find what you need. Once again the word streamline appears because it is the aim of productivity, to have everything moving smoothly. If you are a big business or a small business, managing all of your needs in an easy to access and easy to use software program is highly recommended.
Not every business is the same, and these differences can be the deciding factor in who is and who is not successful. One constant for any successful business is the level of productivity. From retailers to suppliers, whatever your business is should strive to improve this aspect of your operations at every opportunity. The ways to improve productivity in the workplace are listed here, but they do not end there. However, the options and tips listed are useful in getting your business to a place where you can devote your time to doing better in other areas of need, while your productivity is no longer a concern.