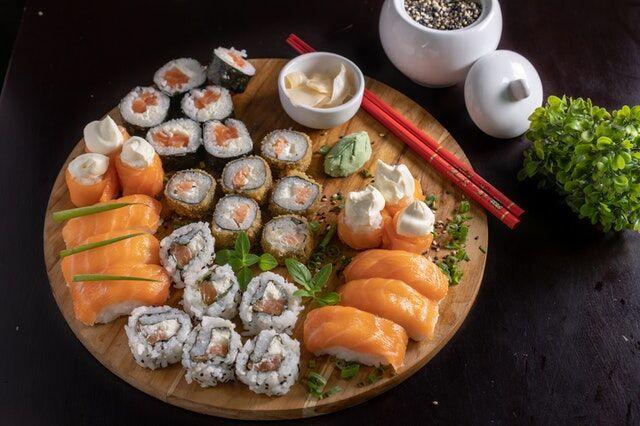 When life gets busy and full of the hustle and bustle of everyday living, lunch sometimes becomes a second thought. Staying healthy and eating a nutritious lunch doesn't need to involve hours of cooking or complicated recipes. That is where the humble tortilla and a little tuna salad come in handy. 
Fresh and Healthy
The secret to a healthy lunch is in the simplicity of it all. Fresh ingredients are put together to create a healthy lunch that the entire family will love. Tuna fish is one of the most versatile ingredients to use on a wrap. It is soft, silky, and goes well with just about anything. 
If you are trying to stick to being healthy, picking the right kind of tuna is essential. Most canned tuna is either suspended in brine/saltwater or oil. The most beneficial option is tuna in olive oil; however, watching your fat intake opt for tuna in saltwater. Depending on your taste buds, 'light' tuna has the most flavor and is darker in color. These tuna wraps are best made with 'light' tuna. 
A Hearty Crunch
Everyone loves a crunchy wrap. The combination of soft and flaky tuna pieces and crunchy fresh vegetables wins every time. You can combine any selection of vegetables in these wraps. The most popular choices are:
Fresh and crunchy spinach leaves 
Finely chopped celery sticks
Julienne carrots 
Thinly sliced green and red pepper
Red onion slivers 
Sliced cucumbers 
Assorted lettuce leaves 
Fresh arugula 
Shredded raw red cabbage
This recipe is not only healthy; it is easy to make and prepare in advance. Prepare your veg ahead of time by portioning them out across the week; use different combinations of vegetables and dressings for the wrap.
Tortilla Tuesdays
If tortillas aren't a hit in your home, they should be. They are easy to make and versatile. From wraps to nachos, the opportunities are endless. Flour tortillas are great for lunches, while soft corn tortilla is perfect for toasting and a little extra crunch. They are also much healthier than regular white flour tortillas and gluten-free! 
Tortillas are easy to make at home (especially if you have an Uno Casa Tortilla Press); all you need is a dash of lemon juice, masa/flour, and a bit of water. They're also cost-effective and can be made ahead of time for the week early. If you don't have corn flour a home, whole wheat works well too. 
Tuna Salad Wraps
This delicious recipe makes four full-sized wraps. It holds well and can be enjoyed as a light dinner—half the ingredients for fewer wraps.
Ingredients: 
1/2 celery stalk, finely chopped 
6oz canned tuna, drained
1/4 cup greek yogurt or hummus (the hummus is perfect for an added protein boost to your meal) 
A handful of roughly chopped arugula leaves
A handful of roughly chopped baby spinach leaves
Juice of half a lemon
Salt and pepper to taste
Four soft tortilla wraps (corn works best for toasting)
Assorted veggies and avocado to garnish
Optional: Greek feta cubes, shredded mozzarella 
Side Slaw: 
1 cup of shredded red and white cabbage 
1/2 cup shredded carrots 
Julien cucumber
Mixed seeds 
1/4 cup olive oil
One tablespoon of lemon juice
Salt to taste
Optional; use 1/4 cup of mayo mixed with one tablespoon of lemon juice instead of an olive oil dressing. 
Method: 
In a small mixing bowl, mix the drained tuna, chopped celery, arugula, and spinach leaves. Add the hummus or yogurt and combine well—season with salt and pepper to taste. 
On a wrap, spread the tuna salad in the middle of the wrap, top with crunchy vegetables and cheese. Flip the bottom of the wrap-up, next fold each side of the wrap in towards the center.
To make the slaw: 
In a jug, mix the olive oil, lemon juice, and salt. Toss the carrots, cabbage, seeds, and cucumber in a bowl, drizzle the dressing over and refrigerate for 15 minutes.  
To serve: 
Toast the wrap under a grill or in a sandwich toaster for 5 minutes until the feta cheese melts, and the wraps are crunchy. 
Serve with a cold side of slaw. Enjoy! 
Lunch to Go
This recipe is easy to make at home and toast at the office. Whether you prefer to eat it toasted or not, it is packed full of flavor! Roll your wraps up in parchment paper before packing them in your lunch box so that you can toast them in the wrapping. If you don't have tuna at home, you can use rotisserie chicken as well.