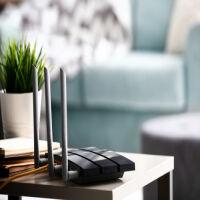 Home security is not always about alarms, safe locks, and neighborhoods. The Internet has become a possible source of harm a long time ago. Do you remember the number of devices you have? I bet most of them need Wi-Fi to function to the fullest. In this regard, the best way to secure your house is to manage your Home Wireless Network securely.
Router Is a Key
An internet router is one of the most crucial devices in a home, thus deserves the care that comes with the title. As much as it is a gateway for internet access, the router can also be prone to hacking and other cybercriminal activities.
If you own a home wireless router, here are some of the ways you can maximize the device's security.
Change the default name of your network
After installation, first on the do list should be to change the default name of the network you are using, popularly known as SSID (Service Set Identifier). For example, if your service provider is Verizon, that is the name your network will be identified with. 
Experts recommend giving your Wi-Fi a unique name of your choice, such as 'this is not a Wi-Fi,' amongst others. Changing the default title of your Wi-Fi makes it more challenging for cybercriminals to know what type of router you are using. 
That said, if a hacker happens to know the model and manufacturer of your router, it will be easier for them to exploit the weakness of that particular network. This way, it becomes easier for them to hack your home devices and access data.
Set up a strong password
Every router comes with a default username and password, which are necessary during installation. Second, on your list should be to set up a unique password with the following characteristics:
●      Ideally, 20 characters long
●      But should not be less than 12 characters
●      Should include letters, numbers, and symbols
●      Limit access to the password
●      Frequently change the password
A complicated password makes it difficult to remember for the guests you share with. Even better, once a device successfully logs in, the password is not visible. As a result, the people you share with will be unable to read it and share it with others.
Enhance the security of devices
Here are some useful tips;-
●      Ensure connected devices have the latest update of software available
●      Install the latest security patches to cover any channel that could be prone to hackers.
●      Connected devices should install antimalware software
●      You could consider installing security software. Visit the latest Eset Smart Security review by Alice McDonald to gain more insight into the program.
Activate the Network Encryption
Wireless networks come with encryption languages, with the current standard in the industry since 2006 being WPA2. Without enabling encryption, anyone can log in to your network and enjoy your Wi-Fi for free. Plus, it causes a slow internet connection that requires constant buffering.
If you have not yet activated your router's WPA2, here is how to go about it:
●      Log in to the router's administrator console
●      Enter the router's username and password
●      Search for wireless security settings
●      Modify the router's encryption to WPA2-PSK. If WPA2 is not an option, you may need to upgrade your firmware or purchase a new router altogether.
●      Create a strong password
●      Save and apply the changes made
●      Reconnect all home devices by selecting the appropriate network name and entering the new password.
Turn off when not in use
In case no one in the house is using the Internet, you should disable the network and turn off any connected devices. By doing that, you are closing any possible channels malicious persons can use to get into your network. 
Furthermore, switching off your network when not in use protects your devices against damage in case of a power surge. Though modern router models are quieter, turning it off may help add to your home's serenity.
Optimal placement of the router
Most people do not know that the location of your router in the house has a significant impact on the security of your network. Experts advise that you place your router as close to the middle of the house as possible.
The primary reason is that it provides equal access to all the network users in the house. Simultaneously, the farther away the router is from the wall, the limited reach outside your home. This way, your network cannot be easily intercepted by hackers.
Disable remote access
Though most routers only allow access from a connected device, some also permit connection by remote systems. In such instances, malicious programs can access your network privacy settings, even when not directly connected.
Follow these simple steps to make this change;-
●      Gain access to the network's web interface
●      Locate the 'Remote Access' or 'Remote Administration' button
●      Make the required changes
●      Click save and apply changes
Change the router's default address
The router comes with a default IP address that you should consider changing to a less common one if you are looking to better secure your network. That makes it difficult for cybercriminals to trace your router, making it harder to penetrate your network.
Change the IP address of your router by following these steps:
●      Log in to your network's console as an admin
●      Enter the username and password
●      Then, on the menu on the left side of the screen, choose 'Network>LAN.'
●      Modify the IP address to your liking
●      Click save
●      Please take note of the new IP address, as you will need it when reconnecting to your network
Setup a firewall for your network
Firewalls come either as pre-installed software or as hardware. Though both varieties protect your network from potential cyberattacks, the hardware one provides an extra layer of security.
Some modern routers come with an already built-in firewall, with your only responsibility being to turn it on. However, if your router does not have one, you can easily install one to protect yourself from malicious attacks.
Conclusion
The security of your home wireless network should be your priority. Sometimes no matter how strong your password is, cybercriminals can intercept your network by exploiting your network's vulnerabilities. The security measures detailed above are useful and, most importantly, easy to apply even for a non-tech savvy individual.