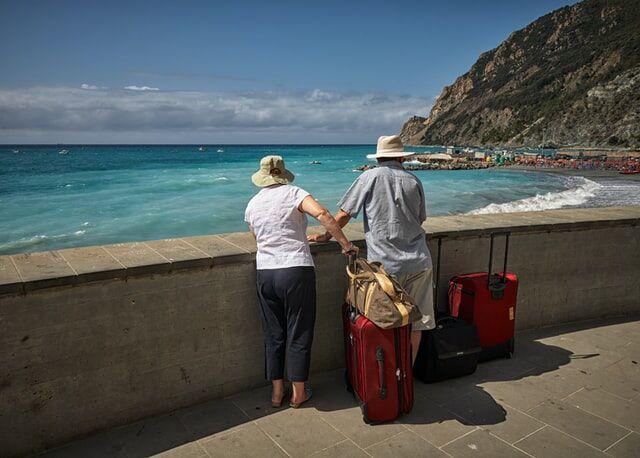 Many individuals assume they'll be able to recognize the warning signs of depression when it appears in their elderly loved ones. However, it is not uncommon for depression to manifest differently in elderly folks when compared to younger individuals. Though depression symptoms are similar among the young and old, those symptoms may have different consequences because of age. For example, depression may hinder an older person's ability to bounce back from disease and has been proven to increase cardiac arrest risk. 
Older adults also risk missing the warning signs of depression because the symptoms could seem like something else. For example, elderly folks may rationalize that their lethargy, appetite loss, and lack of interest in activities are due to old age or new prescription medications instead of depression.
To help your loved ones thrive as they move through what are supposed to be their golden years, be sure to investigate possible root causes of depression that may be present. Some of the triggers that cause depression among older people deal with traumatic life events, such as losing a lifelong partner, retirement, or uncertainty regarding other age-related health problems. If you want to be there for the elderly individuals in your life, read on for five ideas on how you can successfully fend off geriatric depression. 
Opt for in-home care
Family members may want to consider opting for in-home care if they desire to enable their loved ones to maintain their independence and stay surrounded by at-home comforts. Assisted Living Facilities may foster feelings of loneliness or isolation among elderly individuals and could worsen symptoms of depression. Many older folks say that they would prefer to stay in their own home instead of moving to a facility. Barring any medical necessities that would require a facility, making slight adjustments to the house and researching in-home care options could significantly improve the mental state of your loved ones. 
Maintain physical fitness
One of the best ways to combat anxiety and stress is to exercise. Physical fitness helps strengthen not only the body but the mind as well. Exercise also releases endorphins while you move, resulting in a mood-boosting effect. A great way to introduce activity into the life of your older loved ones is to do it alongside them. Join your grandparents on a long walk, or search the internet for elderly-friendly exercise classes at a local fitness center. In-person workout classes have the added benefit of socialization, which is also helpful in combating depression.  
Stay socially connected with friends and family.
The isolation and loneliness that accompany aging can cause depression even in someone with plentiful friends and family. Receiving few visitors, living alone, settling into a new lifestyle post-retirement, or moving into a care facility can dramatically shift seniors' social situation. Regardless of age, these types of changes can be highly emotional for any human being. The best way to remedy this is to stay connected with your elderly friends and family. Whether virtually or in-person, making these individuals a priority in your life will help them feel loved and important. 
Discover a new hobby
If older folks find themselves experiencing excess idle time, that could cause many feelings of depression. Meet with your elderly family members and discuss possible activities that may pique their interest. Many seniors enjoy gardening, arts and crafts, cooking, or leisurely sports like golf or pickleball. Though these suggestions are a great place to start, you will have the most success if your loved one picks their hobby they can genuinely enjoy.  
Find new ways to talk about loss.
Unfortunately, many elderly folks are depressed and grieving due to losing loved ones of their own. Losing spouses, friends, and family members may cause anxiety surrounding the end of their days when they should be out enjoying their golden years. Find ways to talk to your elderly family members about grief and loss. They may not outwardly show it, but the seniors in your lives could be struggling to shoulder the weight of death on their own. 
Final thoughts
In today's society, many people see depression as a natural side-effect of aging. Seniors simply adapting to living with depression does not have to be the reality we all will inevitably face. Lend a helping hand to the older individuals in your life and offer assistance. Make them feel loved, included, and essential, and remind them that their mental health is also a priority. It could make all the difference.