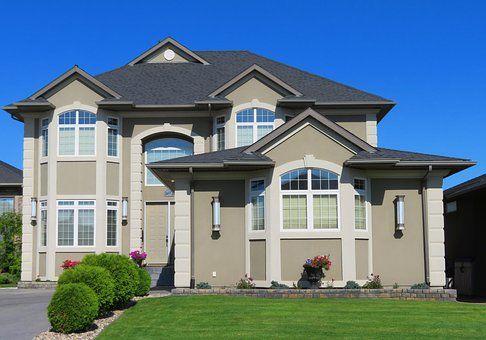 Whether you're in the real estate business or you're a homeowner looking to sell and move into another home, selling your property requires you to do a couple of things. The crucial part of selling a property is valuation. You need to establish the current market value of your property and affix a price to it before placing a signboard that says, "On Sale"!
Factors affecting property value
Property value may depend on a variety of factors. Some of these include its location, size, design, aesthetic appeal, features, amenities, and structural integrity, just to name a few. And if your home has seen better days yet you want to sell it, doing some upgrades can be a great way to ensure it fetches you higher returns from the market. From adding a fresh coat of paint to upgrading your doors, replacing windows, or renovating your bedroom, there are various ways to boost a property's market value. And as you will discover if you click here, adding a new roof can be the best way to improve your property's appraisal value before you sell it. It's one of the things professional value assessors scrutinize before coming up with a conclusive value report.
So how exactly do you get your property's value before selling it?
Using online property valuation tools
Thanks to the internet, getting the value of your property is no longer as difficult as it used to be. Many homeowners use property value estimators before selling their homes. You will find them on sites of real estate lenders and listings such as Redfin and Zillow. These online tools may not give you an accurate figure of your property's worth, but they can for sure give you an estimate you can work with. As long as you provide true and accurate data, some are known to have an accuracy score of up to 90%. 
Use local real estate agents
The real estate agents in the local area your property is located can also help determine its estimated market value. Realtors are well-versed with real estate valuation and everything in between. They specifically do so using what is known as comparative market analysis. With the figure, listing your property becomes easier.
The price index calculator
Developed by the Federal Housing Financing Agency, the house price index calculator can also help you out when it comes to property valuation. The tool uses a more scientific and data-oriented approach, based on fluctuations of property prices in the market and values of property from one sale to the other. This one is specifically ideal for those looking to sell their property through mortgages.
Use a professional appraiser
One of the best ways to determine your property's value is through a professional appraiser. Whether you want its present value, its value in a past date, or its value a few years to come, a professional appraiser can help you out. Among other things, they're well-versed in assessing property value based on factors such as the real estate market, the property's characteristics, and comparable properties. In addition to this, the official report from your appraiser can increase the confidence of a prospective buyer that they're making the right decision purchasing your property.
Selling your property may not be the easiest of things, especially if you've owned it for quite a while or it has exchanged hands several times. And one of the most challenging parts of the entire process is usually valuation. Thankfully, with the above points, getting your property's value before selling it may not be that much of a daunting task.