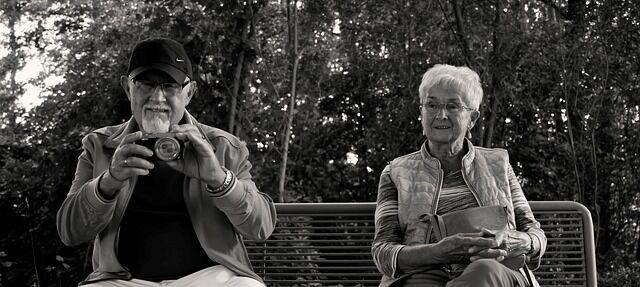 In Las Vegas, there are numerous retirement amenities exclusively intended for elderly people aged 55 and up. One of them would be the existence of Las Vegas 55+ communities. Nevertheless, it can also come with certain drawbacks if the program is not well planned, notwithstanding its many pros. In this article, we will evaluate the pros and cons of joining Vegas 55+ communities.
The Pros of Joining Vegas 55+ Communities
Making an investment in a retirement home in a community that exclusively shelters people of retirement age has many upsides:
1. Great neighborhood that shares the same aspirations.
The people of 55 + communities all have encountered retirement and share the same dream of finding a house where they can grow out their white hairs. But apart from that, what is so unique about the Vegas 55+ community programs is the fact that they are terrific at providing a great place the elderly would want to settle down for the rest of their lives. 
2. The climate is ideal.
The great weather is one of the benefits of investing in a Vegas 55+ community since a great 55+ community realtor would always make sure that they select a land area with the best environment and climate ideal for the elders.
3. The location is strategically placed.
For the most part, 55 + neighborhoods are located near a college campus or an urban area so that elderly people can still have access to affordable healthcare and other vital resources without having the need to travel or drive far away. It is not unusual for Vegas 55+ communities to be strategically built close to malls or schools, as the elders' health and comfort are the ones that are given the highest priority. 
4. Maintenance work is also covered.
As the homeowner's association will have any maintenance work covered, elders will no longer have to think about the repair works. Though not all Vegas 55+ communities have the same coverage, their fees already cover much of the outdoor housekeeping issues.
5. The amenities are intended for the use of seniors.
Vegas 55+ communities include some excellent facilities intended for the elderly, ranging from educational programs and fitness classes to outdoor events, all scheduled to take place in the community. This will allow them to remain active, engaged with other people, and enjoy healthier retirement years.
6. In Vegas's 55+ communities, there is solace.
The majority of Las Vegas retirement communities are well-gated and safe from busy streets and traffic. In addition, when it comes to the houses' size, most accommodate only two people as occupants. The noise is therefore kept to the minimum.
7. Safety and security are guaranteed in Vegas 55+ communities.
Most of the 55+ communities in Las Vegas are located within a well-gated and guarded neighborhood where security precautions are continuously improved. Openly acknowledging the reality that older people no longer have the full capacity to protect themselves, secured 55+ communities are equipped with all the necessary security and safety measures that also include smoke detectors, adequate lighting fixtures, and fire alarms.
8. Pets are permitted.
Pets are allowed in most of the Las Vegas 55+ communities, but with restrictions such as the type and how many animals you plan to bring with you.
The Drawbacks of Joining Vegas 55+ Communities 
While, generally, when living in a retirement home, there are many benefits when you invest and live in a retirement home, it often comes with some disadvantages. It pays to be aware of these downsides before you sign any deal: 
1. There are monthly dues.  While not all of Las Vegas 55 + communities require monthly dues, the vast majority of them require a fixed monthly charge that will differ significantly, primarily depending on the community. Most probably, this would already include yard servicing, housekeeping, as well as utility works. Whether you plan to reside in the property or plan to place it for lease, you will still have to pay the monthly fee. However, it is something that you can negotiate with your tenant.
2. Limitations on investment. Not every neighborhood in Las Vegas has retirement communities, as there are areas where typical residential homes are built.  In addition, there are only certain types of investment property that are obtainable within the actual community, probably in the form of a condo or a single-family house. 
3. There is a limited target market. Investing in a Vegas 55+ community would constrain your market if you intend to sell or lease it in the future, as residents must be at least 55 years of age. Albeit in certain 55+ communities, seniors who need guardians will be permitted to be accompanied by an adult — for example, 18 years of age or older. However, this will still vary according to the specific bylaws of the retirement community.
Find Your Perfect Retirement Home in A Vegas 55+ Community
While it would feel like it is plausible to find the best home on your own in a 55+ community in Las Vegas, because the money involved is really no joke, entrusting the task to an experienced Las Vegas realtor will always be a wiser and smarter move. You should engage the help of someone who has directly witnessed the development progress in most 55+ communities. 
In selecting a realtor to hire, below are factors to consider: 
Experience
When considering a realtor to work with, always go for one who is educated in new housing construction and resale and who has years of professional experience working with buyers and sellers in a Vegas 55+ community. The right realtor knows how to actively listen to the community and recognizes that one of the crucial factors that should be considered is his clients' lifestyle choices.
Your Preference
Once you have established your preferences, the realtor will then have them as a reference to effectively compile choices for you to consider. Whether you are fond of playing tennis or golf or snorkeling or whatever your hobby is, you should convey it to your realtor to make sure that you invest in the right Las Vegas 55+ retirement home.
Referrals and Feedbacks
You can never go wrong with choosing a realtor who has already built his reputation after spending years in the real estate market. If you do not know where to start your search, you can always go to Google or social media to see who is at the top of the Las Vegas list of trustworthy and respectable realtors.