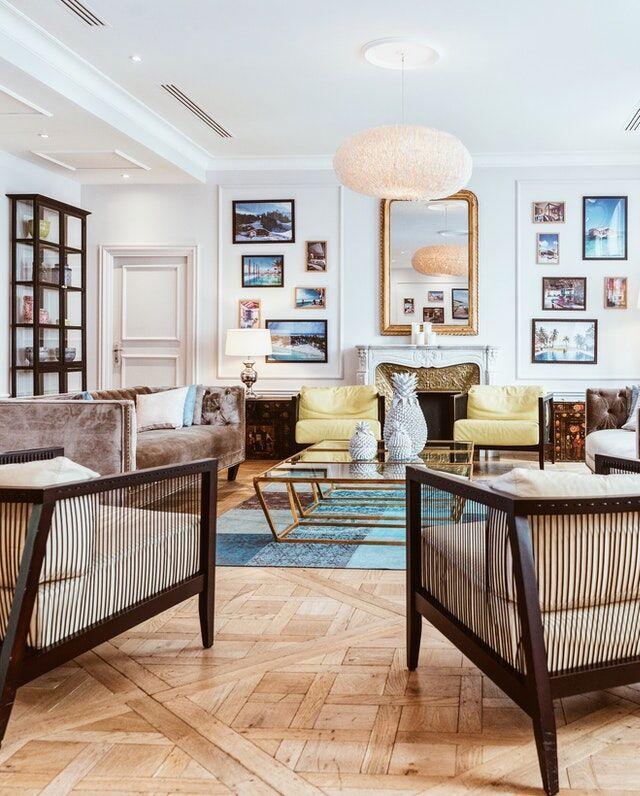 Filling a home with luxury furnishings and décor is typically an activity for a select few homeowners and designers. Traditionally, it's a closed-off business model where designers work with dealers one-on-one to source pieces that meet their client's needs. The market shifts from one style or period to another, leaving a lot of unused inventory in dealer stockrooms. A new business called 1RentPlace leverages this inventory by offering short- and long-term rental of high-end artwork, furniture, and décor. 
The Benefits of Renting
Renting these items does not come with the same commitments of purchasing the items. It's a desirable option for people with flexible lifestyles enabled through remote working. Some people feel unshackled due to permanent telecommute work arrangements, so they can pick up and work from Palm Springs for six months and then transition to Savannah, Georgia, for the remainder of the year. Having the option to rent furnishings eliminates the need for storage or moving fees and gives you the flexibility to frequently change design eras and styles. 
A new platform called 1RentPlace unites furniture dealers and luxury shops from across the country, including Bernd Goeckler, Carrocel, Harveys on Beverly, and more, to create a massive rentable marketplace for more straightforward and more cost-effective home furnishings. The company is a one-stop shop for renting luxury décor and furniture for any occasion. It pairs designers and homeowners with some of the most exclusive furnishings and artwork from around the U.S. 
Improving Access to Luxury
1RentPlace enables consumers to incorporate luxury items into their homes at more attractive price points. Purchasing high-end pieces are often intimidating for first-time buyers, so this new marketplace removes this dynamic and instead opens inventory to a massive pool of customers. Homeowners and designers can use 1RentPlace to impress guests and improve a home's décor quickly and at a fraction of the cost of traditional methods. 
From Big Events to Selling Homes
With 1RentPlace, homeowners have access to a reliable source for renting items for life's "big events." As the pandemic eases and people can host more events, there's a growing demand for high-end items to add color, functionality, and sophistication. Whether you are celebrating a 40th wedding anniversary or hosting a holiday dinner with your entire family – 1RentPlace allows you to spruce up your home to decorate for any theme or style. 
Additionally, the platform offers homeowners and real estate agents a trusted and nationwide source for home staging, which is crucial for presenting luxury homes to discerning buyers. Real estate agents can be sure to catch potential buyers' eyes when the house listed for sale is furnished with furniture and décor from the top designers across the country. Not to mention, the option is attainable, providing the seller with a lower-cost alternative to furnishing the home with high-end items.
How it Works
Various filters on the 1RentPlace site enable customers to narrow down their choices to identify pieces that best reflect their desired style. They can adjust multiple filters, including materials, artistic techniques, country of origin, or the creator if they want to rent pieces from a particular designer. When a customer selects a piece, the dealer is notified immediately. The two parties coordinate the rental details, whether it's a French Mid-Century Ormolu Maple Dining Table or an Italian Neo-Classic Fruitwood Trophy Wall Plaque.
The company's business model is built on flexibility. Users can rent items for a day or a month or even a year. They can connect with the dealer directly if they want to buy the item. It enables owners to play with different styles to see what fits their design aesthetics. Maybe they never realized how much they like renaissance-period candelabras until they put some in their space for a week. It opens possibilities for designers to present different looks to their clients without the hassles and expense of buying items outright. 
Everyone wins with this platform, as owners get the styles they want, designers have more options for their clients, and dealers can pull in more revenue from their inventories.