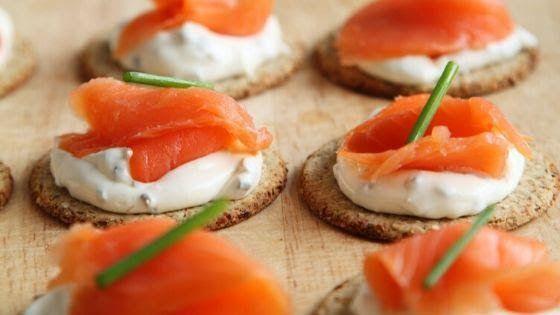 Though it is not something that comes off every weekend, the last minute party can endow you with one more excuse to fill your house with friends and start the weekend drinking session as it begins to get dark. And, in the end, this wonderful party eventuates to a luscious Italian dinner complemented with the best Italian appetizers. Cleaning the house in time, making batched craft cocktails, choosing party foods and making other arrangements; making and materializing this kind of plan can set stress in motion. While you have got a great pair of helping hands in the form of your lovely better half, we are here to aid you with a list of easy Italian appetizers recipes for this last-minute weekend festivity. You don't need to spend the entire day in the kitchen. 
Roasted Eggplant Spread
It is an easy Italian appetizer loaded with fresh herbs and roasted vegetables. If you love cooking, making this salubrious appetizer is kid's stuff for you. Your guests will love to enjoy roasted eggplant spread on a sandwich or with pita wedges.
Beef Spiedini
This one of the best Italian appetizers bringing you a combination of Parmesan cheese and succulent beef. Beef Spiedini is an Italian favorite for parties and holidays. 
Sweet Pea Pesto Crostini
Eating fresh Sweet Pea Pesto Crostini can be the most exciting food moments for a foodie guest. This appetizer contains the fresh flavor of peas. You can spread it on a sandwich, eat with delicious pasta and spread it on toasted bread with dollops of fresh ricotta. 
Focaccia Barese
This Italian recipe appetizer is very popular in Puglia and Bari for a good reason. People love eating Focaccia Barese because of its crispiness and specific ingredients. 
Slow-Cooked Italian Meatballs
These Italian style meatballs are made with ground beef, herbs, spices, and parmesan cheese. Slow simmered to tender perfection, this Italian appetizer can be enjoyed as a hearty appetizer or served over spaghetti. Slow-cooked Italian meatballs are also very easy to make. 
Marinated Mozzarella & Tomato Appetizers
It's a simple yet great Italian appetizer that can be most enjoyed when marinated for at least 24 hours. Marinated mozzarella & tomato appetizer is great for lunch and midnight snacks. 
Mom's Italian Bread 
People living in Italy serve Mom's Italian Bread with every Italian meal. Toasted breads are also well-enjoyed. Mom's Italian bread never lasts long.
Balsamic Green Bean Salad
The crunch and tangy flavors of balsamic green beans work well with any special party meal. You can make Balsamic Green Bean Salad in 45 minutes. 
Italian Steak Bruschetta
Delicious pancetta, bruschetta topping, steak and toast are the favorite things you love to eat are included in this Italian appetizer. This five-ingredient appetizer looks pretty on your plate. It is also very easy to make.   
Antipasto Platter
This Italian appetizer deserves to be your favorite party pleasure. If you are looking for an entertaining and refreshing change then you can make these colorful offerings of marinated vegetables such as rich cheese, bites of seafood delicacies, natural deli meats, rustic artisan breads and salty garlic. 
Chicken Florentine Pizza
Instead of ordering a delicious pizza online, make your own version at home. The cheesy carby goodness of Chicken Florentine Pizza is perfect for your weekend party. 
Cheesy Carby Goodness
Feast their taste buds with a refreshing seafood salad containing squid, celery, fresh lemon, red onion, garlic, roasted peppers and parsley. It is quite delicious and easy to make appetizer. You can serve it both cold and warm. 
Tomato-Goat Cheese Spread
It is a super easy and delicious Italian appetizer your guests will love to eat when served with crackers. Make sure that crackers are not strongly seasoned. 
Tuscan Truffles
You can easily make this Italian appetizer out of toasted pine nuts, figs and prosciutto. Goat cheese and mascarpone make them melt in your mouth. 
Arugula Pizza
This weeknight-friendly pizza can be made under 10 minutes. Top it with thinly sliced prosciutto and fresh arugula. Your guests will love its sophisticated gourmet touch. It is delicious and healthy. 
Garden Bounty Panzanella Salad
It takes only 35 minutes to prepare this amazing Italian appetizer. Let it sit longer so that the bread soaks up the seasonings. 
Turkey Bolognese Polenta Nests
If your guests love bolognese meat sauce and polenta, you can combine both to make incredibly tasty Turkey Bolognese Polenta Nests. 
Pesto Pull-Apart Bread
Make your life easier with Pesto Pull-Apart Bread, a perfect holiday party treat. Make sure that you have prepared a little extra servings as this is going to be the most requested appetizer.