Sergio De La Mora is a man of God. His posture, countenance and speech all reflect his faith and convictions. If he could not speak, there is no doubt that he would find a creative and relevant way to spread the word of God with more passion and conviction than words could convey. But he can speak, and he has used that gift to become the founding pastor, along with his wife Georgina, of one of the nation's Top 10 Fastest Growing Churches (Outreach Magazine), Cornerstone Church of San Diego.
De La Mora has already built his reputation as one of the most inspirational Evangelical ministers on the West Coast, and he is poised to continue growing his congregation into one of the most innovative and influential in the nation—which is no small feat considering his humble beginnings.
De La Mora's family story is as American as apple pie. His father, an immigrant from Guadalajara, left Mexico seeking a better life. Despite only three years of schooling, De La Mora's father was able to build and successfully manage his own landscape design company. By the time Sergio was born, his father had already taken out a mortgage on a home in Santa Barbara.
"My father's work ethic was exceptional," De La Mora recalls, "and he was determined to make his family successful."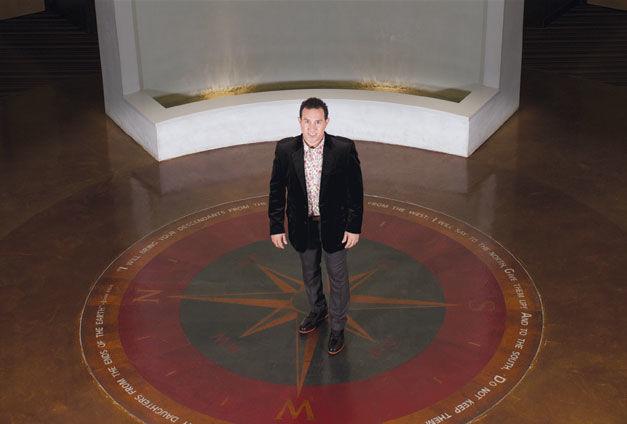 Despite his father's success, Sergio struggled growing up as the youngest of six children. With two older brothers and three older sisters, attracting attention was always a challenge.
"With my oldest brother, there is a picture of every single event of his life," he explains with a laugh, "but pictures of Sergio are the day he was born and the day he graduated from sixth grade." Quite a contrast from today as he now commands the attention of so many both in San Diego and throughout churches across America.
Growing up, De La Mora and all of his siblings worked for their father's landscaping business. He remembers the summers of his youth, spent working with his father: "As long as I can remember, all of my brothers and sisters worked in the company," De La Mora says, "My sisters would help my dad write out his invoices because their penmanship was better."
The work was hard, but it did eventually pay off, as De La Mora now knows the names of almost every plant in California, which makes for excellent conversation during hikes — that is, when he can find the time.
A strong work ethic and strong family ties to the family business didn't do much to quell Sergio's pioneering spirit though, especially as a teenager. At the young age of 12, he was sponsored by two skateboard companies and proudly claims to have been the only Latin skateboarder in the area. But peer pressure got the better of De La Mora's young, impressionable mind, and he was coerced into joining a local gang. This was a difficult time for him.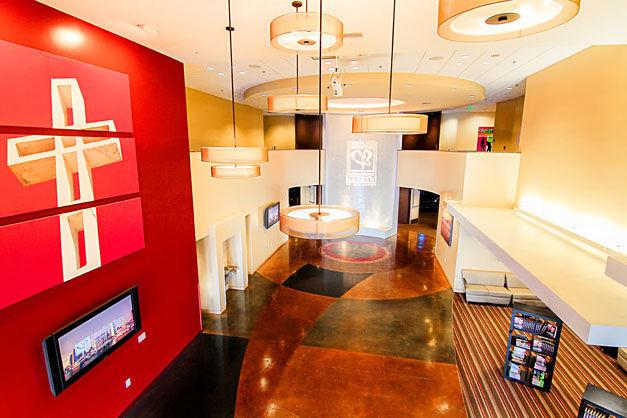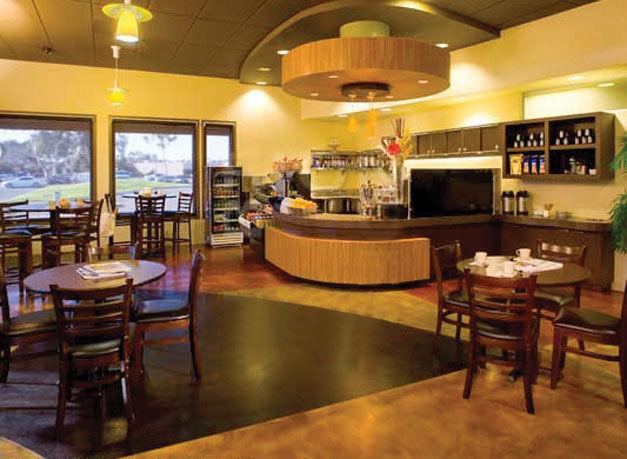 "I had lived a life of violence and I had tasted drugs at a very young age," he says of his dark days, without much elaboration. His affinity for deviancy quickly faded, however, when De La Mora became a DJ at a local radio station, after which he soon experienced a revelation that would change the trajectory of his life forever.
De La Mora is a man of God. As if to prove that no means are too shallow to spread the gospel, De La Mora's own journey started with a single piece of paper: "It was a flyer that induced me to go to a small church," he remembered, and that small church was the very church of which he would ultimately become a Youth Pastor and later be sent from to start Cornerstone Church of San Diego.
De La Mora quickly realized he could use his radio position to help share his newfound perspective on the world. He sold his old turntables and became a Christian radio host on Saturday nights, during hours that were definitely not prime time, but it was from there that his legacy began to take legs.
Sergio De La Mora is a man of God. But he is also a man of business. He has a business mind and his church, which is incorporated, is a church of business. But it is the business of turning hearts back to God that De La Mora now handles, and handles well enough to merit great praise from the considerable body of believers that have come to rely on him for guidance.
In his early twenties, along with his brothers, De La Mora inherited the family landscaping business. At the time, it had 15 employees, had earned his father enough to start buying apartment complexes in the area and was set to expand even more under proper guidance and judgment. Spurred by De La Mora's entrepreneurial expertise, the business thrived and he reaped the benefits of his labor. By 28 years old, De La Mora had 30 people working for him, owned two homes, and several rental properties.
It was clear that the young millionaire had found a secure footing in Santa Barbara when God called him to relocate. "Our pastor asked us if we would consider starting a new congregation in Chula Vista," De La Mora explains, "and I was really nervous about leaving."
It was a defining moment for De La Mora, and one he did not take lightly. As he confesses, "I asked myself if I was to die today, would I die a happy man? And I realized I would not say I would die a happy man if I didn't plant this church."
The decision was made. And so plant he did, but this time, he wasn't planting for landscape design. An ambitious De La Mora wanted to see his sapling grow quickly, so he set out to grow it in the best way he knew how.
"I immediately joined the Chula Vista Chamber of Commerce, because the first thing I wanted to do before starting the church was get in touch with all the key business leaders in the city." On that first weekend in 1998, De La Mora started two new companies: Sal and Brothers Landscape, Inc. and Cornerstone Church of San Diego. Sergio, the man of God and Sergio, the man of business had met at last, and in this case, they made a truce.
Since its inception, Cornerstone Church of San Diego has gone from a church of 7 people to 600 members meeting at Hilltop High School, to now a multi-campus, city- wide conglomerate with more than 6,000 members.The current facility in National City, boasts a beautifully renovated auditorium and 30-foot waterfall in the lobby, recently won the prestigious award for First Place in Commercial Design throughout all San Diego.
With the help of Lena Brion of Brion Design, De La Mora transformed the 26,000- square-foot multiplex theatre into a 50,000-square-foot 1,200-seat sanctuary/performing arts center with a professional quality lighting sound system with which De La Mora's wife, Georgina, leads worship each week to the growing congregation.
Much of De La Mora's success is due directly to his wife's encouragement. "In a moment of transparency, I told my wife I didn't want to start this church in San Diego," he says with great emotion, "I asked her, 'Who would hear me preach?' And she said 'I would come and hear you preach,' And that was enough for me." Building the church has always been, in all respects, a team effort, with both of them at the helm.
As the momentum behind Sergio and Cornerstone Church of San Diego began to grow, Baker books approached De La Mora and offered him a book deal. The result was "The Heart Revolution: Experience the Power of a Turned Heart," released in 2011. A promotional tour followed, in which De La Mora visited over 52 major cities across the nation, into Mexico and even overseas to Australia, Singapore, and New Zealand. The book, according to De La Mora, is not so much an autobiography as it is a church manifesto.
"It was conversational and it was written so that people could take the 40-Day Heart Challenge," explains De La Mora, whose challenge encourages readers to "live, love and lead from your heart."
"The Heart Revolution" has become the rallying cry for Cornerstone Church of San Diego. The idea is broad and inclusive, but in its most distilled iteration, it is a "holistic approach to living a healthy life" that includes "becoming physically healthy, intellectually healthy, emotionally healthy, spiritually healthy, relationally healthy and financially healthy."
"Cornerstone Church of San Diego currently has campuses in National City, La Jolla, Escondido in San Diego as well as in Arizona and Mexico City. De La Moram speaks weekly at the National City and La Jolla campuses, and broadcasts weekly via video in Escondido. The target communities in Escondido, and especially in National City are historically under-served, and the church does a great deal of community-focused events to provide a platform for hope through life counseling and assistance.
The church in La Jolla, however, is one that is particularly close to De La Mora's heart. Growing up in the affluent city of Santa Barbara, he retains a special bond with affluent communities. His strong conviction is that "in a community like La Jolla, what people often ignore is the relational pain that exists in the hearts of youth and families." This is the universal pain, as he describes, that happens "behind closed doors," and for which he believes the gospel is the "universal cure."
This past summer, De La Mora partnered with TV Personality and Fashion Forward's, Leonard Simpson, to host the Beyond the Runway Fashion Show to raise funds for a 5 Day Surf Camp in La Jolla. In its inaugural session, De La Mora and his team of licensed instructors gave 60 underprivileged youth from throughout San Diego, some of whom had never even touched a surfboard before, the opportunity to explore the beautiful beaches of San Diego while strengthening their confidence, physical endurance, and leadership skills. For every one of the participants, this has been a summer of transformation and renewed confidence for their future.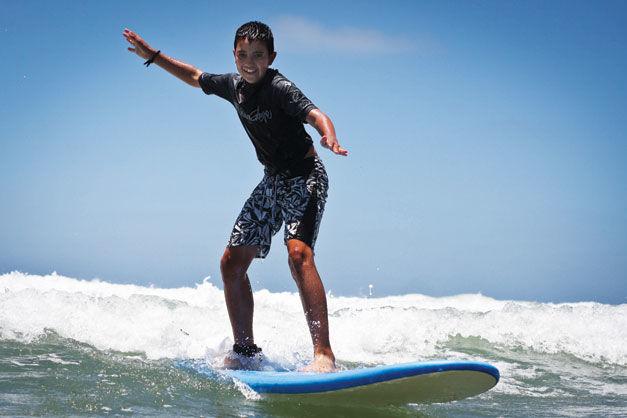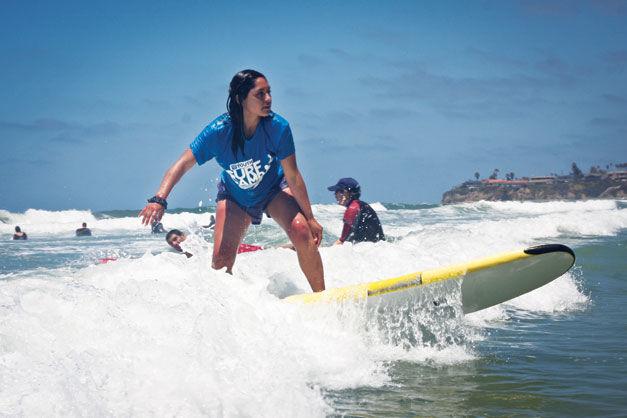 Right now, De La Mora is looking forward to the upcoming skate camp that Cornerstone is hosting this fall, and searching for a suitable husbands for his daughters, starting with his eldest who just recently earned her PH.D at Arizona State University.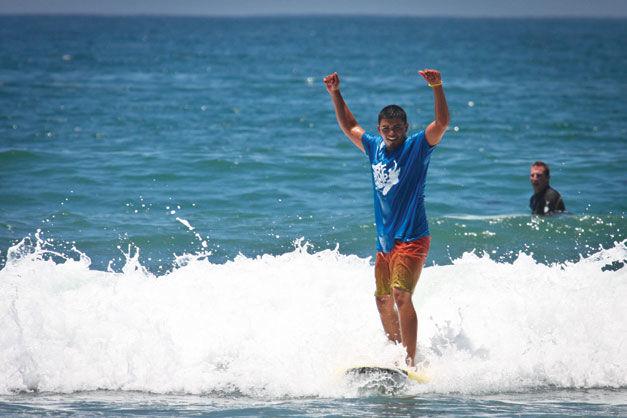 Sergio feels at last that he has finally, in his own words, made the leap from "success to significance", a leap that was only made possible doing what he says was the most difficult thing for him to do in his life, "following God into the unknown." It was a difficulty which — for him — lay in dealing with intangibles, "When you follow God to start a new church, there isn't a product you're selling, there isn't anything tangible you can base success on, so I had to come up with a new definition of success." That new definition of success, Sergio describes, is "fulfilling your God-given mission in life." And for this man of God and a man of business, Sergio De La Mora has found that new definition of success in turning the hearts of youth and families by starting a Heart Revolution throughout San Diego and throughout the nation.