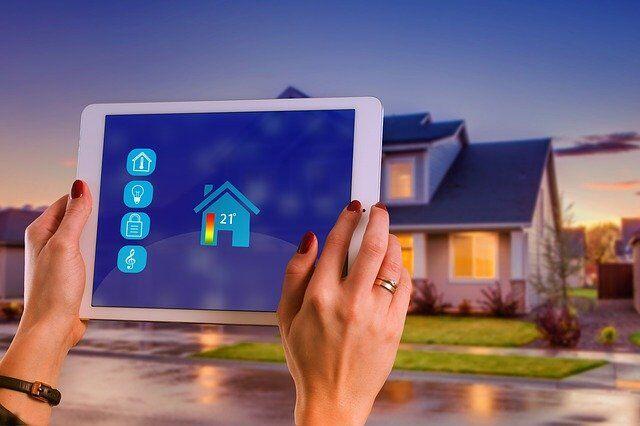 Technology has changed many aspects of what a home should be and feel like in this day and age. From connected TVs that can live stream any movie or TV show at the touch of a button to robotic vacuums that can be programmed to clean the floors for us, technology has made our lives easier. Like Apple's Siri, Amazon's Alexa, or Google's Home Assistant, virtual assistants can even control most smart devices in our homes, so we don't have to do much anymore.
Besides gadgets that have taken the idea of a smart home to another level, high-tech security devices are also on the rise. Both homeowners and business owners are starting to see its benefits and have decided to invest in their property's security. These gadgets can be connected to the same home security system or purchased separately, depending on your needs. Regardless, they are all taking us a step closer to having a whole futuristic home experience.
Live Streaming Security Cameras
Live-streaming technology might be new ground for security purposes, but it is a technology that many industries have used for quite some time. One such industry that has taken full advantage of what live streaming has to offer is online gambling. In the modern live casino sector, players can experience their favorite games in a whole new way as they are played in real-time with live dealers that make the experience as authentic as it can get in a virtual setting. Its success in online gambling has propelled other industries to give it a try, but for different purposes.
Unlike other intelligent cameras, security cameras with the live stream option allow you to watch real-time footage of your home from any place and at any time. Some even have night vision technology integrated and a Wi-Fi connection to ensure you can always get access to what is happening inside or around your house. They are easy to use and feature optimal resolution and adjustable viewing angles so that the video quality is as high as needed. It feels safer to leave the house with one of these installed, knowing it is being looked after.

Smart Locks and Doorbells
Smart locks are beneficial for those who tend to forget their keys or lose them often. The locks are connected via Bluetooth or Wi-Fi to your smartphone, so you can lock and unlock the door from your mobile device. At the moment, there are two types of smart locks available. One is a more traditional type, which comes with a touchpad requiring a code to access the door. Meanwhile, the second one is more convenient and can be controlled via an app.
Smart doorbells offer an extra layer of security because they are sold with a tiny camera incorporated in the doorbell button. When the bell rings, the motion sensors get activated, and a notification is sent to your smartphone. Whether you are inside the house or out grocery shopping, once you tap on the notification, you get an image of who is ringing the bell. Many companies have launched their versions, so there are plenty of options on the market. However, before deciding on one, there are three key features to keep in mind: motion sensors, high-resolution visuals, and two-way audio.
The advancements in home security technology have in no way reached their peak, but they are on their way to do so. With each innovative gadget, we are getting closer to the idea of what a smart home should be like, and homeowners seem to embrace its benefits. There is demand, there will be supply, and when it comes to smart devices, there is high demand.