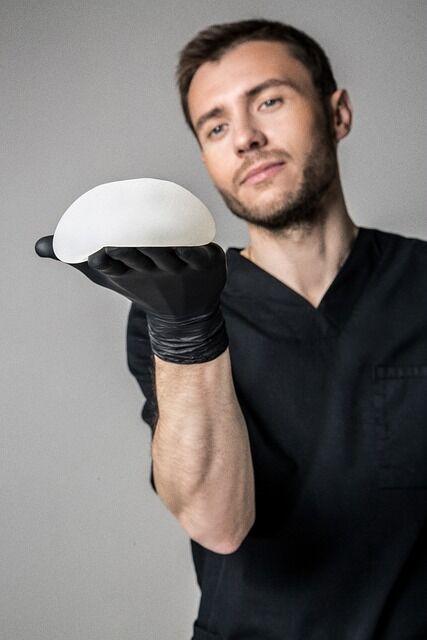 Breast augmentation, also called augmentation mammoplasty, is a cosmetic surgery procedure of increasing breast size, changing breast shape, only to mention a few. The procedure entails placing breast implants under chest muscles or even breast tissues.
Taking this surgery is not a walk in the park. It entails a lot of consideration as far as the safety of the patient is concerned. In this article, we discussed the essential things that you need to know about breast augmentation. Read on and enjoy!
Types of Breast Implants Available
There are several types of breast implants you can choose from when the need arises. Some are composed of a silicone shell -- these are filled with a cohesive silicone gel -- but the best choice for an implant is not only dependent on your aesthetic goals but also personal preference.
Moreover, breast implants come in different sizes and shapes. For instance, round implants are well-known and most preferred by a couple of women to have a substantial lift, cleavage, and fullness. In contrast, teardrop-shaped breast implants tend to give an excellent projection and fullness to the breasts. Thanks to teardrop-shaped breast surgery.
Therefore, before you decide to undergo an augmentation, ensure you source for the favorite transplant.
Comparison between the Types of Breast implants
Saline breast implants are covered with silicone shells and are filled with saltwater. When it leaks, the saline will be absorbed by the body, but this is a rare occurrence.
Alternatively, silicone breast implants are filled with a medical-grade gel that creates the natural feel and looks to the breasts -- very different from saline implants. This is the best option for thinner women.
Who Qualifies for Breast Augmentation?
Well, not all people qualify for this treatment. Whether you decide to have saline or silicone breast implants, breast augmentation is ideal only for patients 18 years old and above. Besides, silicone implants only suit a patient of 22 years and above. 
More to this, candidates should be non-smokers, not pregnant or breastfeeding, living under the stable, and have healthy weights, among others.
Risks of Breast Augmentation
Not all that glitters always promise to be gold. Like any other surgery, you should be aware of a couple of risks before you decide to undergo surgery. Here are some of the possible risks for breast augmentation: 
●      Asymmetry
●      Infection
●      Cosmetic Dissatisfaction
●      Excessive scar tissue
●      Implant leaks
Recovery Time
Recovery time becomes one of the factors to consider before undergoing any surgeries. Since they vary in the recovery period, full recovery usually takes 4 - 6 weeks.
Although some patients may feel recovered within a week after surgery, it is still recommended that you avoid strenuous exercise or stick to light activity as you wait for a full recovery.
Expected Results 
Nothing motivates like having better results after undergoing a specialized treatment such as breast augmentation. Expect the following results when you opt for this treatment:
●      Improved asymmetry
●      Creates a more balanced hip-to-breast ratio
●      Increase shape, size of the breast.
●      Improve breast fullness.
Final word
Much is said and addressed several issues on the table, and the article has featured some of the necessary information you need to know about breast surgery.
With the infinite details on this surgery, you may become a victim of breast problems. Therefore, take your time, carry out research, and probably learn more about breast surgery.