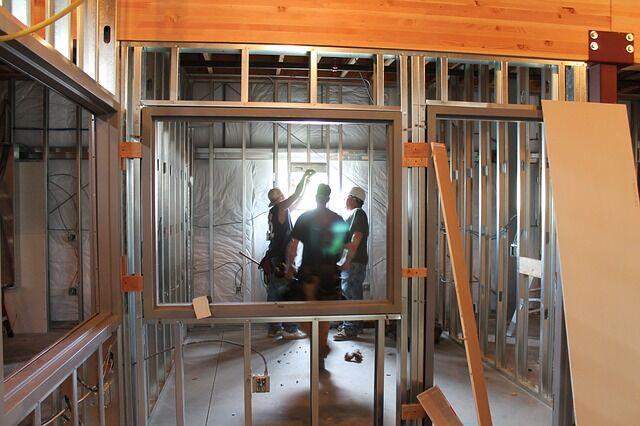 When it comes to construction, having the right frames is everything. For centuries, people used timber to construct buildings. However, steel frames have become increasingly popular in modern architecture. Once you understand the benefits, it's hard to imagine why anyone would use timber when building a structure. 
Continue reading below to learn all the key advantages of constructing buildings with steel frames. 
1.) They're Much Stronger
Steel is typically synonymous with strength. So, it's one of the most reliable and durable building materials available. 
When you build with timber frames, the wood can warp and bend over time. You won't have this problem with steel because, unlike timber, the steel you get with packagesteelsystems.com has a much higher weight to strength ratio.
Another downside of choosing timber over steel is that wood isn't as resistant to moisture. With timber frames, moisture can cause the frames to expand. As a result, you could face several structural issues further down the line. 
2.) They're Affordable
One of the primary reasons people hesitate to use steel or metal for a construction project is that they think it's expensive. However, steel is far more affordable than people may think. 
It's not only the upfront cost either. Steel buildings have less general wear and tear, which requires less maintenance. Contractors also have to deal with less on-site waste than when building with timber. 
The cost savings also translate to lower utility bills. One company saved €7,200 annually (roughly $6100) on electricity and heating. These figures show that steel is an all-around cost-saving material. 
3.) They're Eco-Friendly
Since the world has become more aware of the environment over the last few decades, many people are starting to recognize the sustainability of steel. The frames have less on-site waste, are easier to transport, and are recyclable. Furthermore, steel isn't toxic or harmful to humans or the environment. 
Steel is the most recycled material on the planet, and North America recycles millions of tons of it every year. Not only does this help the environment, but it also creates several jobs within the recycling industry. 
Consider the environmental impact your project has the next time you're choosing building materials. 
4.) They Offer Extreme Building Defense
Any building owner's worst nightmare is deterioration. Whether it's from fire, termites, or weather, nobody wants to see their building fall apart. Fortunately, steel has natural defense abilities that will make your building stand tall for decades. 
A drawback of building with timber is that developers need to coat the wood with chemicals to prevent wear and tear. While paint can help prevent oxidization and rust, there are also types of steel that allow rusting without affecting the structural integrity.
5.) They're Easy To Work With
Putting together steel frames is surprisingly simple. The precision-engineered frames can fit simultaneously. As a result, fewer workers are necessary for your project. You also don't have to spend rigorous hours cutting planks or adding fasteners. 
What's more, it's far easier to add extensions to your structure when working with metal. All you need to do is slide a new frame into the existing one to expand vertically. It's one of the most cost-effective ways to add more levels to your building. 
Final Thoughts 
Constructing a building with metal can be one of the best choices you make for your business or clients. Not only will it last longer, but it will also significantly reduce the cost of labor. Your structure will stand firm no matter the weather or location. Furthermore, your project will have less of a negative impact on the environment.