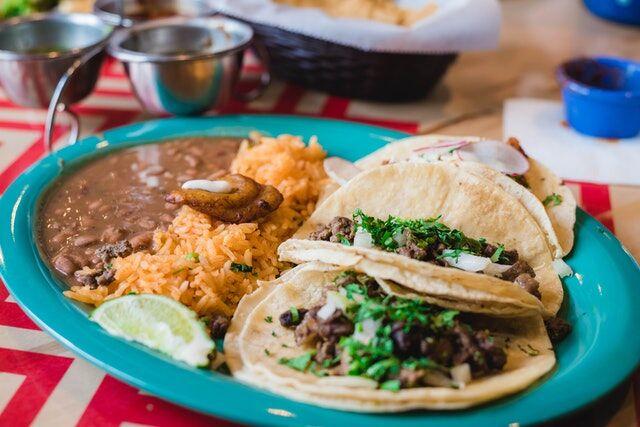 Mexican food has a rich history that dates back to 7000 BCE. And Americans are in love with good foods and rich tastes. They love to eat food out of their homes as nearly 20% of meals are enjoyed in cars. Around 60,000 Mexican restaurants in the country mean that Americans are indeed in love with Mexican dishes like huaraches food. The rapid growth of online meal delivery services is also a significant reason why more Americans turn to the taste of Mexican foods. In this article, you will find five reasons that compel Americans to eat more Mexican foods! 
1. Fresh Ingredients
More and more Americans are making a conscious effort to eat healthy food. However, eating fast food certainly doesn't enable them to reach their diet goals. The good thing about Mexican foods is that they include fresh ingredients from all food groups. These ingredients are picked from farms and not from canned boxes. The presence of these foods makes Mexican dishes rich in proteins, healthy fats, and carbohydrates. And how can one resist a combination of beans, meat, peppers, and limes? The balanced use of fresh ingredients makes Mexican foods an ideal choice for Americans. 
2. Great Taste
American palettes are always searching for tasty and delicious food. Finding the perfect combination is not a problem for them with the presence of Mexican foods. The first bite of any Mexican food makes the person wonder about the outstanding taste. The kinds of various spices and natural goodies make Mexican foods great for foodies. The sauces that are used in Mexican foods are a trademark of quality and taste. They make Mexican foods, unlike any other food that you have enjoyed in your life. What else do you expect when there are more than 100 types of chilis used in Mexican foods? 
3. Super Affordable
One of the most important reasons Americans crave Mexican foods is to buy them at a minimal price. Mexican foods are not heavy on the wallet because they are made using essential ingredients. Chefs don't have to process the food items for making Mexican dishes which also decreases the price. While making Mexican foods, chefs don't want to waste anything. They ensure to use all the leaves and seeds of vegetables, and they don't hesitate to use the entire pig. The fierce competition between restaurants makes it easier for the foodies to enjoy Mexican foods at an affordable price. 
4. Influence On Culture
Mexican Americans are an essential ethnicity living in the United States. They have made countless contributions to the development of this great country. Apart from breaking their sweat to make America a great nation, they have also contributed a lot to the American culture. Mexican foods are an essential part of American cuisine. All cultural groups living in the United States have embraced the superior taste and versatility of Mexican foods. Everyone enjoys having Mexican foods in their homes and restaurants, and they are an integral part of the American tradition. 
5. Various Options
There's one crucial thing about foods; people love it when there are plenty of them on the table. The presence of more food options stops people from getting bored of eating the same thing every day. No disrespect to other foods; Mexican foods offer a select variety of dishes and more options than anyone else. Making a trip to any Mexican restaurant never bores the visitor. The combination of dishes doesn't come at the price of taste and quality. Every single dish provides excellent nutritional value and fulfills the nutritional requirement. Finally, eating Mexican foods is a ticket to having fun and enjoying the festive environment.