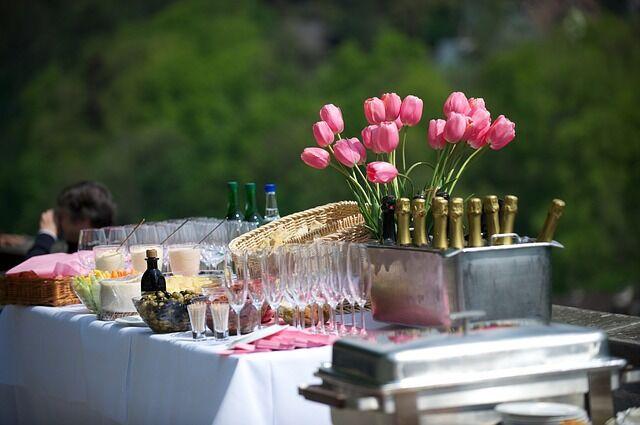 Outdoor events are significant, and each one is unique in its way. However, these require thorough planning. Lucky for you, we have a guide which is sure to help you organize the perfect outdoor event for any occasion.
Plan early 
First, you are going to need to plan early; outdoor events require time and preparation. You want to establish a budget as this will help you make many choices during the planning process. 
Once you've established your budget, you should have a rough idea of how many people you want to host. Then you can then find the perfect space. When it comes to area, you need to decide whether your event is outside under the sky or a gazebo. 
Backup plan 
As with any event, it's a good idea to have a backup if something doesn't go to plan. Ideally, this would be something like a form of a cover in case of rain (unless you're having a come-rain-or-shine event) or having a backup generator just in case your first one fails and you still need electricity. 
Power up 
That leads us nicely onto our next point - power. You will highly likely need some form of power, whether for lights, to play music, or to offer food. A power source is essential to providing visitors some critical services and making your event one remember. 
Amenities 
An outdoor event will miss some essential amenities, so you mustn't forget to invest in these. If you want a bar, you will need to check that your venue has a license to serve alcohol and check what time it can be served until. Speaking of drinks, you should also have water stations - especially during the warmer months. Consider renting air-conditioning units, too. 
Sanitation 
You will need to ensure your location has enough toilets for your guests. Hiring portable toilets is a great way to make sure your attendees are catered for. Depending on your event's style, options have significantly evolved, so you can now get luxury portable toilet trailers - perfect for weddings. 
Extras 
Guests love little extras. Remember staying in a hotel offering free chocolates and show gel? To decide what you need, think about when your event is taking place and consider what your guests will like to have. 
In the summer, sunscreen and bug spray are great things to give out. In winter, a light blanket in a comfy seating area would be perfect. If your event sees people staying overnight, it might be a nice touch to offer free shower amenities. 
Of course, with all these extras, it's essential to work within your budget. It's better to create a fantastic event without the little touches than to miss out on something more important to have these. 
Ready to plan your event? As long as you consider your budget, your guests, and don't rush the planning process, your event is sure to go off without a hitch.