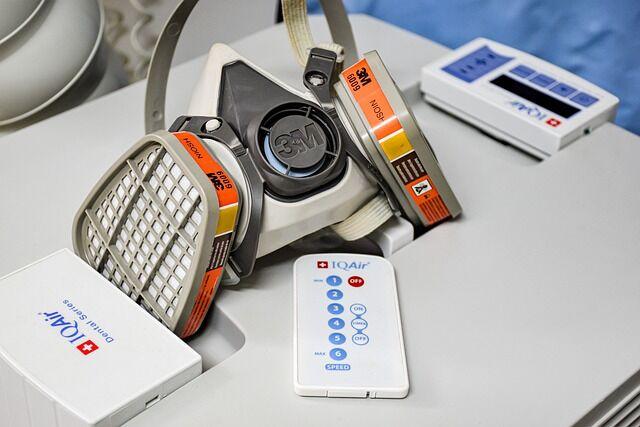 Despite the health benefits of weed, smoking it at home has one major con: smoke tends to stay. And while you can quickly get rid of it by opening a window, the stench will remain for longer, and dealing with it is really frustrating.
And yes, getting outside is the simplest solution. But if you live in an apartment without a balcony, or the weather doesn't want to cooperate, smoking outside will not give you the enjoyment you seek. Fortunately, there's a solution.
If you want to enjoy a joint or cigarette without having to go outside, it's high time you invested in an air purifier. The device will not only get rid of the smoke but also enhance the quality of air inside your home. It doesn't matter whether you smoke a lava cake, orange creamsicle, or pink runtz strain. An efficient cleaner will deal with it.
Well, of course, you need to know which one to buy. Interested? Then keep reading. In the article below, you'll find the best air purifiers to help you remove any smoke and keep the air inside your home as clean as a whistle.
Alen BreathSmart
Some people decide not to buy an air purifier because of the sound it makes when turned on. Well, if you want complete silence when smoking, Alen BreathSmart is a perfect choice for you.
What's more, its design is excellent, so you don't need to worry about your decor being spoiled in any way. The device is perfect not just for smoke, but also mold, dust, and pet odors. It also comes with the sensors that are constantly monitoring the air quality and automatically adjust the filtration. 
The price? Depending on the model and a shop, it varies from $399 to $699.
Coway AirMega
The second item on the list is Coway AirMega. This particular purifier is a powerhouse that uses the newest technologies to efficiently clear the air in any room you put it in. It's perfect for larger spaces, and it can detect even the slightest impurity. 
The Coway AirMega uses top-quality filters that make sure your air stays clean and safe. As soon as something is wrong, it will alert you with an LED light that shows the level of purity in your room. 
As you probably suspect, all these tech solutions and effectiveness make Coway purifiers an expensive piece of equipment. The price for an AirMega 400 model can even reach up to $750. It's worth every penny, though.
GermGuardian AC4825
If you're looking for an efficient, yet affordable air purifier, GermGuardian AC4825 is your perfect match. It doesn't use smart technology like Coway AirMega and isn't as quiet as Alen BreathSmart, but it's still a fantastic piece of equipment.
It's particularly worth recommending if you live in a smaller apartment, as its efficient HEPA filter will ensure your air quality is top-notch. What's more, it's also energy-efficient, and its slim and compact design won't mess up your room's feng shui. 
GermGuardian is available even for $95, and you won't find anything better in the same price range.
RabbitAir BioGS 2.0 
The next on the list is RabbitAir BioGS 2.0, and it's one of the best air purifiers on the market. It has a four-stage purification process, is extremely quiet, and removes any particles from your room in no time. 
Also, you don't even have to remember to turn it on every time you light a cigarette or joint. All you need is to put it on an auto mode that monitors the air quality and starts working as soon as it detects anything. 
Depending on the model, the price varies from $370 to $420.
AllerAir Air Medic Pro 5 
Designed especially for cigarette smoke, this particular purifier also works tremendously when dealing with weed smoke. Its HEPA filters catch 99,99% of particles as tiny as 0.1 microns, and activated carbon filters ensure that the air stays clean. 
What's more, Air Medic Pro 5 comes with wheels attached so you can quickly move it around the house. Also, its low energy consumption and the fact that it covers large areas make it a perfect choice if you like inviting friends around. 
The only problem is the price. AllerAir is the most expensive item on the list. To get your hands on it, you need to pay $999! 
 Conclusion 
Smoking weed at home doesn't have to mean smelly furniture and polluted air. All you need is a little investment in an air purifier. Using one will ensure your air quality is always great and you won't have to deal with the scent of weed smoke wandering through your house. 
The market is full of top-quality air purifiers, and the examples given above are just subjective picks that can help you decide on what to look for.
Consider your needs, do thorough research before the purchase. Only doing that will ensure you'll be satisfied with the air purifier you choose.