There are plenty very popular hotels and some that are very historic. To name a few; The Dewberry, Francis Marion Hotel, Kings Courtyard & Inn, Wentworth Mansion, and The Westin Poinsett. All of the hotels mentioned above hold some historic feel to the South Carolina. Some many of us have heard of and some many hope to stay in. Each of these hotels holds a special place in South Carolina's History.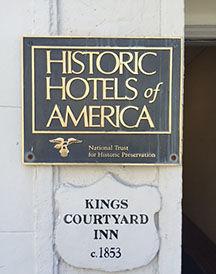 The Dewberry & Francis Marion Hotel are two hotels which are historic and located in downtown Charleston, South Carolina. While staying at these hotels, you can look out at city views at night but also experience the history that revolves around each special place. Both were opened in the 1920s and 1960s, and contribute a significant amount to the history of Charleston. The history and romance of these fine hotels makes families and couples very prone to choosing to stay here versus the popular hotels with names that many are familiar with.
Next are the Kings Courtyard & Inn and the Wentworth Mansion that are also located in the downtown area of Charleston, South Carolina,also widely historic hotels. The Kings Courtyard & Inn is actually developed from a restored 1853 building. And some say it is one of the most unique hotels in the Western Hemisphere. This hotel is located just in the historic town of Charleston and located between all the historic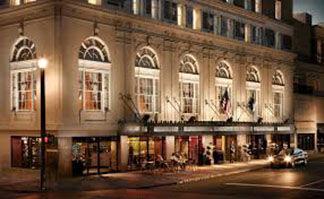 staples of the city. Some of them being the farmers market, antique stores, and the plethora of historic homes. The Wentworth Mansion is one of Charleston's grandest mansions as per their awards. In 2015 it was named number eight on the best small hotels on Tripadvisor. Similar to the others, is located in the downtown area and is quaint and sweet. You may also enjoy a freshly baked pastry for breakfast.
Lastly we look at The Westin Poinsett located in Greenville, South Carolina and it happens to be one of the most widely known hotels throughout the world. They have over 200 different locations, but this is just one of them. With the hotel franchise opening in the 1930s, it stuck considering they have hotels in over 40 countries.  It is truly great to see that these hotels, like the ones mentioned above, treat their guests like family.